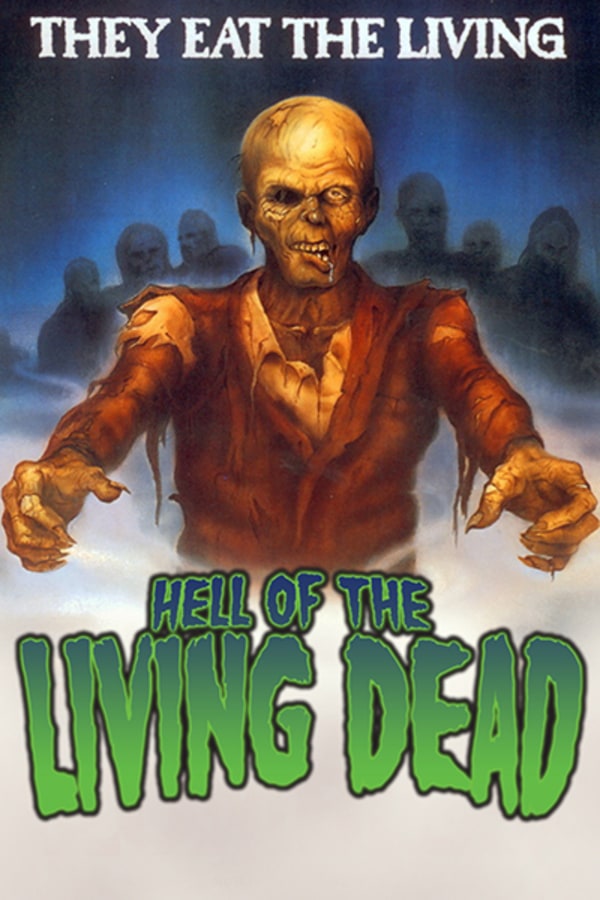 Hell of the Living Dead
Directed by Bruno Mattei
An accident at a chemical plant unleashes a horrific virus, and an elite SWAT team is sent to New Guinea to investigate in Bruno Mattei's gory shocker. When SWAT arrives on the hellish island, they discover a plague of flesh-eating zombies as well as a beautiful female reporter who practices nude anthropology. Can the commandos survive this cannibal rampage, uncover a shocking government secret, and still find time for the occasional cross-dressing before the ravenous hordes of the living dead infect the entire world?
A SWAT team investifagates a horrific virus in New Guinea.
Cast: Margit Evelyn Newton, Frank Garfield, Selan Karay, Robert O'Neil
Member Reviews
Just awful, don't waste your time on this
I tried. Was excited because I remembered always seeing the vhs box as a kid in the 80s. But never caught up to it until I did on here. Really gave it a go, but ended up turning it off. Attempts a weird mash-up of the zombie and the cannibal genres. Ultimately terrible and I can't recommend it AT ALL.
ah yes yet another italian horror movie that does not disapoint!! the usual bad acting suprisely no t&a but never holds out on the gore!! thats why i love them!! and at least i understood the ending to this one!! that didnt leave me saying "wtf" was that ending.
Lucio Fulci's Zombie is a masterpiece and different enough from Romero's zombie films (it was originally called Zombi 2 because it was marketed as a sequel to Dawn of the Dead which was called Zombi in Europe) to stand on it's own. Fulci's zombies are flaky and caked on with filth, extremely slow moving (there's a sequence of a zombie slowly pulling a girl into a sharp piece of wood through the eye that lasts approx. 43 minutes), and can tear open a throat in such a way that a 3 foot fountain a blood shoots out of the wound in a single bite. And it's AMAZING. It has a voodoo tropical island vibe that is more in line with traditional zombies and it also has a cool explanation as to what's going on and why. A classic horror film and must see for anyone interested in zombie films.
I thought it was cool as a kid, but after recently trying to review it, Im not sure what I was thinking than.