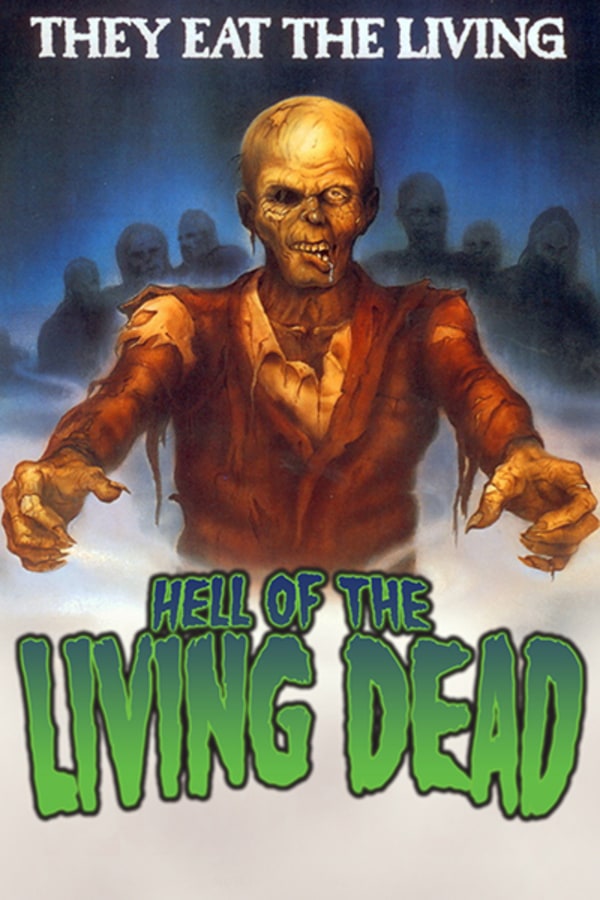 Hell of the Living Dead
Directed by Bruno Mattei
An accident at a chemical plant unleashes a horrific virus, and an elite SWAT team is sent to New Guinea to investigate in Bruno Mattei's gory shocker. When SWAT arrives on the hellish island, they discover a plague of flesh-eating zombies as well as a beautiful female reporter who practices nude anthropology. Can the commandos survive this cannibal rampage, uncover a shocking government secret, and still find time for the occasional cross-dressing before the ravenous hordes of the living dead infect the entire world?
A SWAT team investifagates a horrific virus in New Guinea.
Cast: Margit Evelyn Newton, Frank Garfield, Selan Karay, Robert O'Neil
Member Reviews
5 skulls this is one of those so bad it is hilariously good movies. The hilariously bad dubbing makes it even funnier. Don't watch if you are expecting a good zombie movie because it is far from good however if you want some Italian cheese this hits the spot.
Low budget, unintentionally goofy film featuring poor dubbing and ill-fitting spliced documentary footage. A terrible film that is fun to watch, would make a great Joe Bob Briggs entry.
'80s Italian zombie gore fun. Shameless rip-off of Dawn of the Dead, down to the soundtrack and costumes. It's like a weird nightmare you have after watching Dawn. Fun movie.
I remember seeing this in the theater when it first came to the US. It was difficult to tell just how bad it was back then as about every Zombie movie looked like it had a limited budget. Seeing it now I can tell just how low budget it is. It's like if Ed Wood made a Zombie movie this would be it. I gave it 3 skulls as I've watched far, far worse low budget Zombie movies ranging from back in the 80s to today.