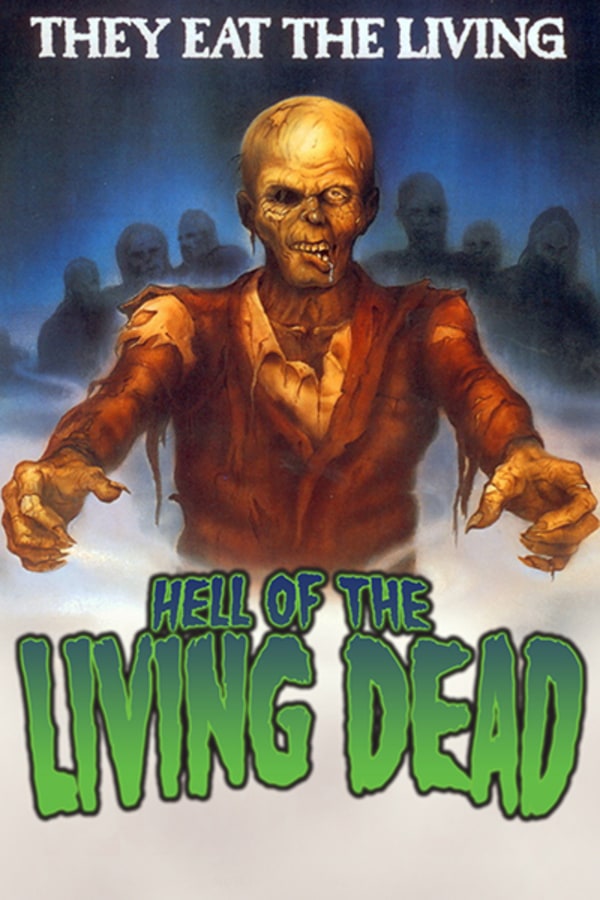 Hell of the Living Dead
Directed by Bruno Mattei
An accident at a chemical plant unleashes a horrific virus, and an elite SWAT team is sent to New Guinea to investigate in Bruno Mattei's gory shocker. When SWAT arrives on the hellish island, they discover a plague of flesh-eating zombies as well as a beautiful female reporter who practices nude anthropology. Can the commandos survive this cannibal rampage, uncover a shocking government secret, and still find time for the occasional cross-dressing before the ravenous hordes of the living dead infect the entire world?
A SWAT team investifagates a horrific virus in New Guinea.
Cast: Margit Evelyn Newton, Frank Garfield, Selan Karay, Robert O'Neil
Member Reviews
Very confusing and really bad audio sync.
You get what you expect low budget foreign poorly dubbed poorly written poorly made run of the mill zombie movie. If you like that then it's for you. Some sequences kinda cool and gory. Type of zombie movie where EVERY character stands still in fear and shock and gets eaten or watches their friends get eaten instead of help. Good soundtrack. Oh heads up it's pretty racist.
Love this movie !! Very corny that's its great. I remember seeing this as a kid and scaring the shit out of me. Seeing this now had me laughing the whole time !! If you like corny movies then this is for you !!
This might be the corniest zombie flick in history. 5 skulls, baby!
A slightly psychotic rip off of Zombie . This movie has all the makings of a Drive in B film. Its has bad dubbing , great soundtrack, which was Goblin form Dawn of the Dead. and some goofy stock footage. See a Drive in movie!. Get stoned and watch with friends. Recomended.