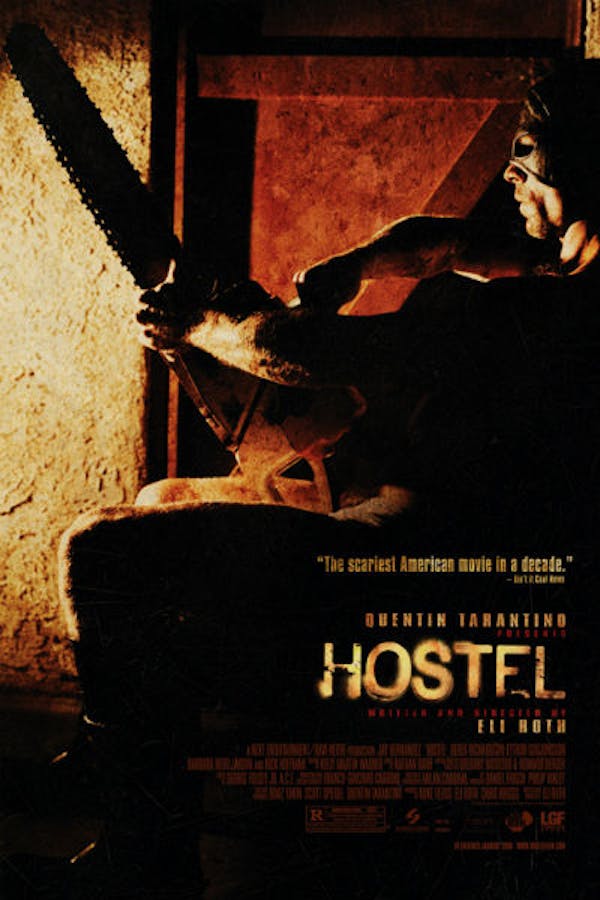 Hostel
Directed by Eli Roth
While vacationing in Europe, two American tourists (Jay Hernandez and Derek Richardson) are lured to a hostel that funnels guests into a creepy complex where wealthy psychos pay to torture people. Unless you were chained in a basement during the 2000s, you know the main feature of Eli Roth's controversial hit is gore of a far more extreme variety than had been seen since the grindhouse era. Together with SAW, HOSTEL gave birth to the torture porn genre, spawning two sequels and plenty of imitators. Even for lifelong gorehounds like us, HOSTEL still manages to shock.
Two American tourists are lured to a torture complex where wealthy psychos come to play.
Cast: Jay Hernandez, Derek Richardson, Eythor Gudjonsson, Barbara Nedeljakova
Member Reviews
its ok...you are rooting for vengeance by the end
an overly average movie. fun gore and sexy people but nothing else. great to watch with faint hearted friends with a joint :)
I heard so many good things about this movie, but I did not care for it... I was so bored, especially during the first 40 minutes, which was essentially just a bad movie - no horror or gore at all. And even when it did pick up, there was not as much gore as I thought there would be. A real big disappointment.