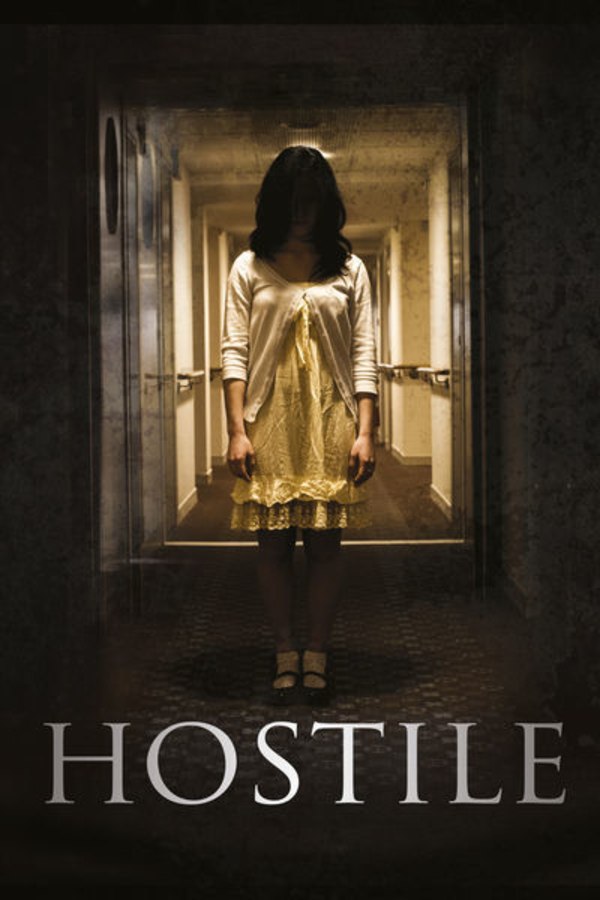 Hostile
Directed by Nathan Ambrosioni
Newly adopted, two teenaged orphan sisters, experience strange events in their new home. Anna and Emilie are having trouble adapting to their new lives, an issue confounded by a mysterious incident, which radically alters their behavior. The directorial debut from Nathan Ambroisioni--the French teenager behind Shudder Exclusive, THERAPY--HOSTILE is yet another showcase of raw, unexpected horror talent.
Two orphan sisters experience frightening events in their new home.
Cast: Luna Belan, Julie Venturelli, Shelley Ward
Member Reviews
Leave it to the French to make something so cheap and pretend that it's not. I understand that in this day and age most films are going to be shot on digital video, but at least use lenses and filters to make them look good.
I love many of the Fench horror films that have been coming out since 2001. Often, in my experience as a American horror fan, they have been much, much better than most American "mainstream" horror movies. There have been so many great ones! The modern "French horror film wave" seemed to start with "Trouble Every Day," and then, continued on with 2002's "In My Skin," "Them," "Inside," "Martyrs," and much more, up to the present day. When I read the good reviews for this film, I was excited to watch it, hoping to find another French horror classic... but I have to say, I was not impressed. "Hostile" is basically a French take on American, Blumhouse-style, loud-jump-scare horror. It's one "trying to be creepy" scene after another, filled with loud BOOM! sounds every time that something supposedly scary happens. It takes virtually no time with imagination, character development, setting up a good story, or anything else that makes a truly good horror movie. Reading back over the reviews here now, I don't see how anyone could possibly consider this movie to be "slow." It's basically the epitome of everything that is wrong with the 21st-century American jump-scare horror mentality, except that it just happens to be a Franch film. I'm not surprised, sadly, that "Hostile" was made by a teenager, although there are many teenage horror fans who could almost certainly make a much better horror movie than this one. There *are* a few genuinely creepy scenes here, and the acting is decent, so I can't *completely* trash it, but if I'm going to be brutally honest about its quality, I can also only give it two skulls out of five.
that was pretty good. worth watching.