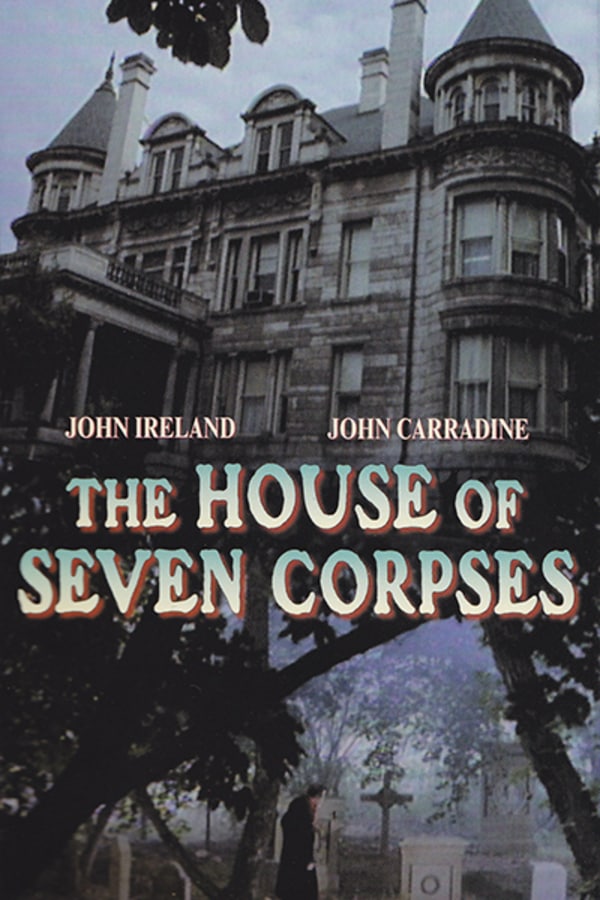 House of Seven Corpses
Directed by Paul Harrison
Hollywood legends John Ireland (RED RIVER, SATAN'S CHEERLEADERS), John Carradine (THE GRAPES OF WRATH, VAMPIRE HOOKERS) and Howard Hughes' paramour Faith Domergue (CULT OF THE COBRA, THIS ISLAND EARTH) star in this much-loved '70s shocker about a film crew shooting an occult drama in a sinister manor – actually the former Utah Governor's Mansion – with its own grisly history of family bloodshed. From its notoriously gruesome opening, to the creepy zombie-attack climax, revisit the old-school favorite.
A film crew shoots an occult drama in a sinister manor with a history of real bloodshed.
Cast: John Ireland, Faith Domergue, John Carradine
Member Reviews
silly but good horror movie.
A nonsensical horror that brings back fond memories of Saturday matinees on the tube. Harmless, silly nostalgia.
Feels like a made for TV movie. Not awful, but not really scary either. As a big fan of these old school films, this one was one of the weaker in this sort of line of movies. Interesting concept of filming a movie within a movie, as well as the back and forth of when are they actually filming vs what are they experiencing.
I think this movie would have been scary when I was 10.
Decent film for its time, but nothing special. Worth seeing once though.