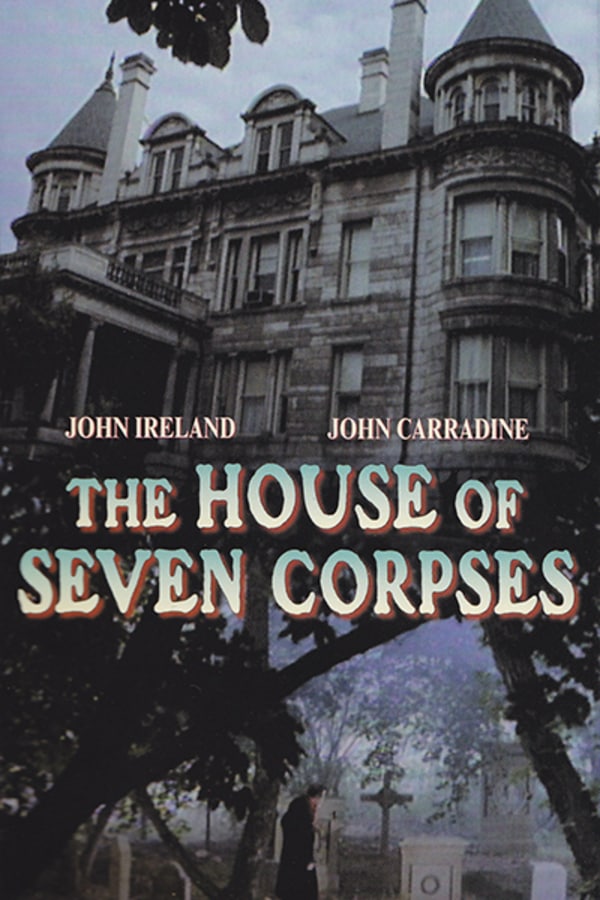 House of Seven Corpses
Directed by Paul Harrison
Hollywood legends John Ireland (RED RIVER, SATAN'S CHEERLEADERS), John Carradine (THE GRAPES OF WRATH, VAMPIRE HOOKERS) and Howard Hughes' paramour Faith Domergue (CULT OF THE COBRA, THIS ISLAND EARTH) star in this much-loved '70s shocker about a film crew shooting an occult drama in a sinister manor – actually the former Utah Governor's Mansion – with its own grisly history of family bloodshed. From its notoriously gruesome opening, to the creepy zombie-attack climax, revisit the old-school favorite.
A film crew shoots an occult drama in a sinister manor with a history of real bloodshed.
Cast: John Ireland, Faith Domergue, John Carradine
Member Reviews
Very atmospheric, and slow burner of a film. Beautiful to look at.
Pretty meh through the setup and there's an almost nonsensical twist. (And everyone is super shitty to Gayle for no real reason!). But some pretty great cinematography in the last thirty minutes jumped it from a two to a four. Worth a watch if you're a fan of the old Hammer Horror Films.
zzzzzzzzzzzzz! Have no clue what's going on.!