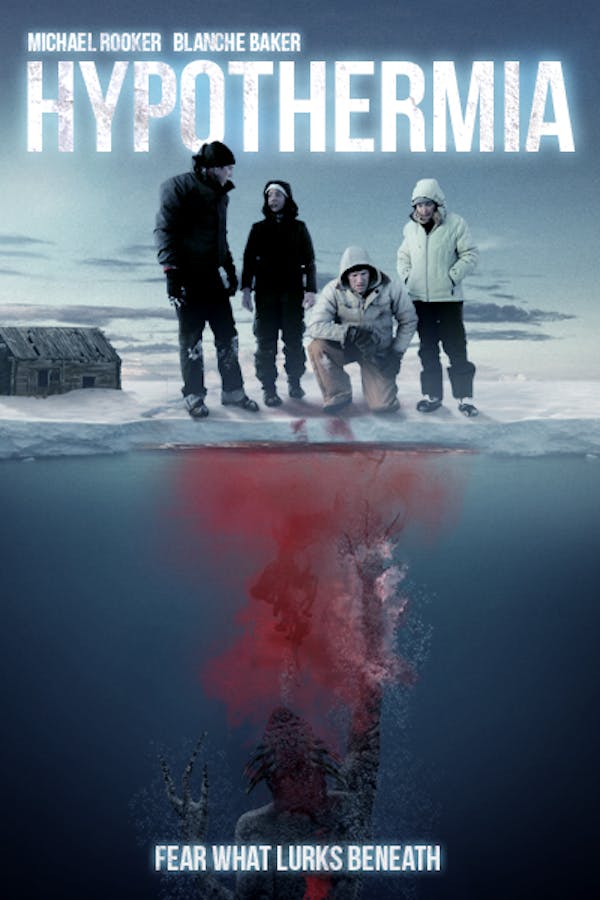 Hypothermia
Directed by James Felix McKenney
A sea monster terrorizes two families during an ice fishing weekend in this indie creature-feature from Larry Fessenden's Glass Eye Pix. THE WALKING DEAD's Michael Rooker has brought his family to his lakeside cabin to catch some sturgeon. But when a boorish fisherman shows up with his son, the pair wind up waking the amphibious abomination. Before the two patriarchs know what's happening, their loved ones are being dragged down into the icy water, never to surface. Can they use their fishing skills to catch the big one? Or are they destined for the chum bucket? Contains strong language, violence and gore.
A sea monster terrorizes two families during an ice fishing weekend.
Cast: Michael Rooker, Blanche Baker, Greg Finley
Member Reviews
Well it wasn't that bad ,,,and it's a little out there [ LOL ] but what the heck it's worth a watch ,,,,
Rooker was good, but this movie started concepts it couldn't finish like: did getting cut by the creature turn a human into another creature? Seemed to be going in that direction. Where did the creature come from? A brief mention of global warming was suppose to satisfy?? The monster didn't look great, but the cheesy ending (and Rooker's anticlimactic confrontation with said monster) truly ruined this from even being an average B monster movie.
An unexpectedly god creature feature. I enjoyed the acting and the cliche yet good characters. Michael Rooker is in it and it's a fun watch.
Why is it everything I have seen already elsewhere plays fine and everything I haven't buffers to the point of unwatchable?
Quite a good creature film, but isn't anything special. There's good acting from both Michael Rooker & Blanche Baker, yet the film does have a laughably bad monster that looks like it was made from a 70's black and white film. It also has a really rubbish ending, but if your a fan of this horror genre you might enjoy it. 3/5