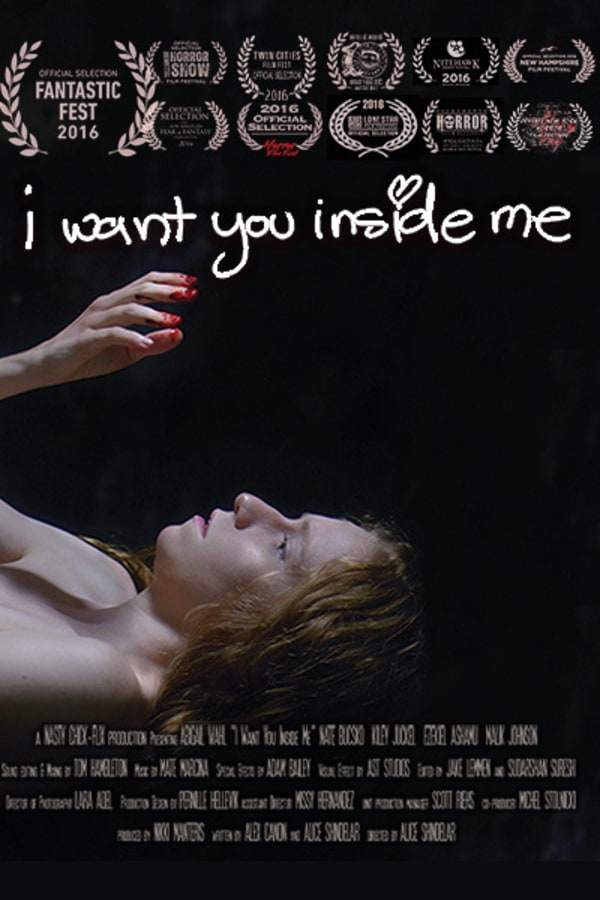 I Want You Inside Me
Directed by Alice Shindelar
Determined to divest herself of virginity, CJ plots a seduction. Afterward, she wakes up alone in the woods -- thighs smeared in blood! Between mysterious prank phone calls and a possible sighting of her missing boyfriend at a house party, CJ grows increasingly unsure if she's being ghosted -- or if something more sinister is going on. Her friends peer pressure her to get over it and get under another boy as fast as possible... with horrifying results.
An introverted teenager loses her virginity and her boyfriend in one fell orgasm, in this short horror-comedy.
Cast: Abigail Wahl, Ezekiel Ashamu, Nate Bucsko, Malik Johnson, Kiley Juckel
Member Reviews
Boring mudshark "horror." Don't watch.
Definitely a short film you gotta watch & make your own opinion on. I'm glad I watched & seen for myself why all the back and forth reviews but I'll never watch it again. Not because it was horrible but because in comparison to many films I love, this is no comparison. This is definitely a great start if the director is a rookie. P.S. more gore would had made it better.
What in the hell wannabe did I just watch?
So bad I think I sprained my eyes rolling them so hard at the reveal.
Okay so... a lame and less plausible version of Teeth.