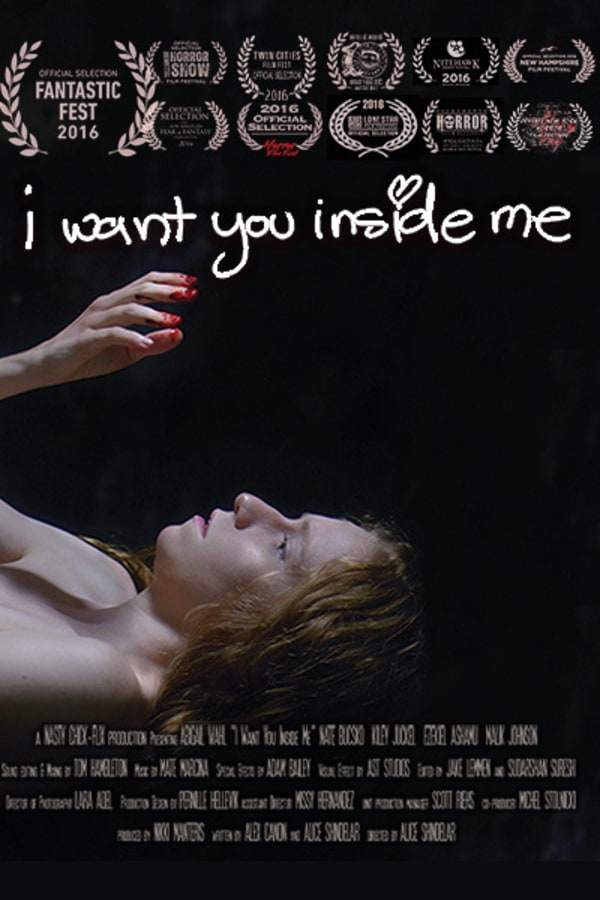 I Want You Inside Me
Directed by Alice Shindelar
Determined to divest herself of virginity, CJ plots a seduction. Afterward, she wakes up alone in the woods -- thighs smeared in blood! Between mysterious prank phone calls and a possible sighting of her missing boyfriend at a house party, CJ grows increasingly unsure if she's being ghosted -- or if something more sinister is going on. Her friends peer pressure her to get over it and get under another boy as fast as possible... with horrifying results.
An introverted teenager loses her virginity and her boyfriend in one fell orgasm, in this short horror-comedy.
Cast: Abigail Wahl, Ezekiel Ashamu, Nate Bucsko, Malik Johnson, Kiley Juckel
Member Reviews
Loved it! Well executed and fun!
Pretty exposition heavy. Could have cut it to half the length and lost nothing. That's not to say it was terrible though... good premise, nice execution.
This one really has nothing to offer except for a hot black dude
I mean, I guess you get a laugh out of it
If not for the fact that its lead actresses were so overtly (and unrealistically) hedonistic, I might have enjoyed it. But since it tried to paint a picture that just doesn't exist in the real world, I was left un-immersed and rolling my eyes the entire time.