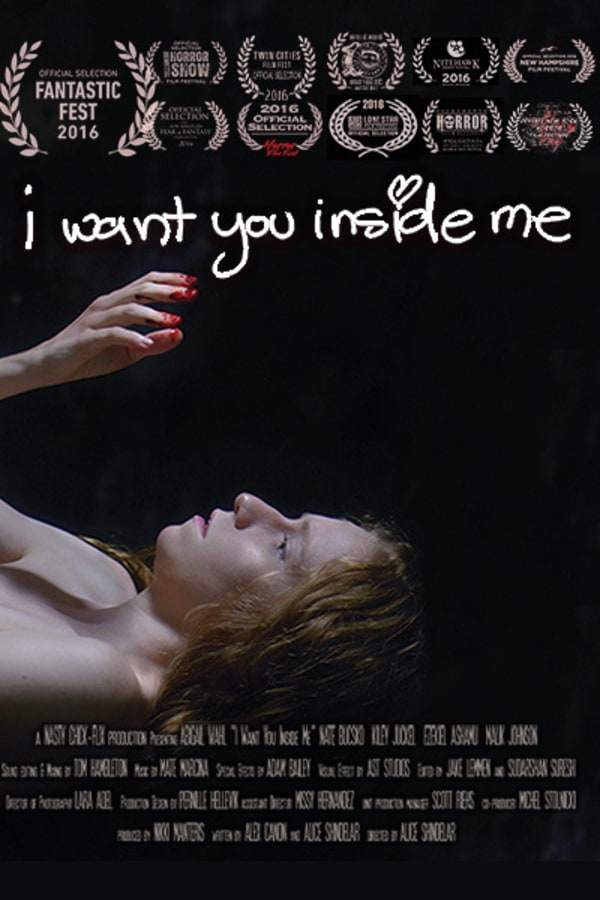 I Want You Inside Me
Directed by Alice Shindelar
Determined to divest herself of virginity, CJ plots a seduction. Afterward, she wakes up alone in the woods -- thighs smeared in blood! Between mysterious prank phone calls and a possible sighting of her missing boyfriend at a house party, CJ grows increasingly unsure if she's being ghosted -- or if something more sinister is going on. Her friends peer pressure her to get over it and get under another boy as fast as possible... with horrifying results.
An introverted teenager loses her virginity and her boyfriend in one fell orgasm, in this short horror-comedy.
Cast: Abigail Wahl, Ezekiel Ashamu, Nate Bucsko, Malik Johnson, Kiley Juckel
Member Reviews
Oh yes, swallow em up!!! Good short film!!
Sooo stupid. Ridiculous. Laughable. Corny. Bye bye
Absolutely insane premise, but in the best way, if that makes sense. Overall, fun short flick.