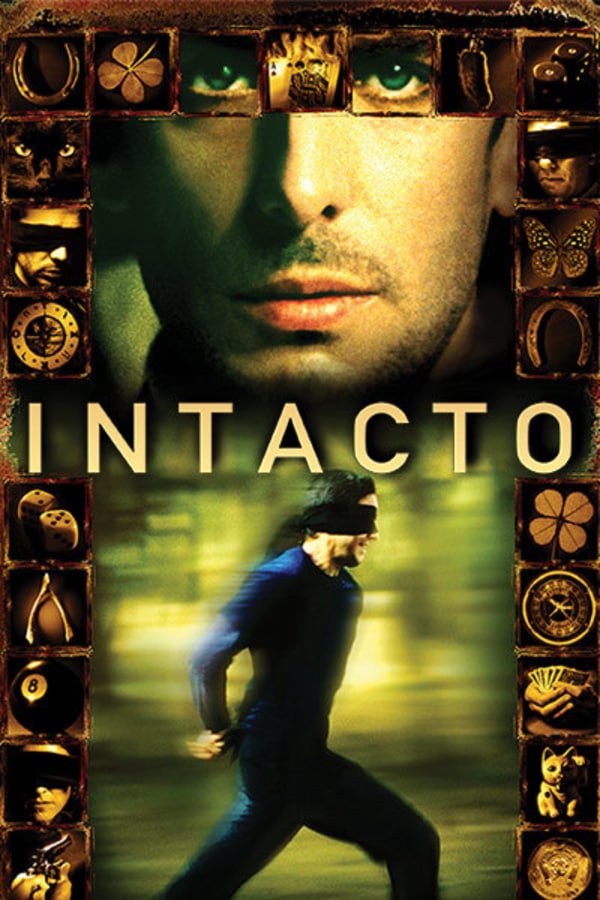 Intacto
Directed by Juan Carlos Fresnadillo
Considered "lucky" after he survives a plane crash, a bank thief is recruited into an underground gambling ring where death and luck intermingle. This critically acclaimed thriller ventures into the world of those blessed with fortune and the gamblers who bet high stakes just to feel the rush of fate's hand. Who will chance smile on this time? Who will have the odds in their favor? Max Von Sydow (THE EXORCIST, MINORITY REPORT) stars as the ringleader who has the power to steal other people's luck and will stop at nothing to do it!
A mysterious thriller about a select few who have the cryptic power to steal other's 'good luck' and the high stakes games they play where lives and fortune are left to chance.
Cast: Leonardo Sbaraglia, Eusebio Poncela, Monica Lopez, Antonio Dechent, Max von Sydow
Member Reviews
A little confusing, but the run through the woods was good. I'd give it a 3 but Max Von Sydow bumps it up to a 4. Could use more of him.
This film is a mesmerizing/hypnotizing film. It plays with the concepts of luck and syncronicity in an interesting and intriguing way. I would highly recommend this to any fans of psychological horror or thrillers. Also recommended in the same vein: Fermat's Room, 13 Tzameti and it's English remake 13 (2010).
This isn't a great film, but it's interesting enough that even ten years after watching it some scenes will pop into your head and you'll think "Oh yeah, that movie was ok." Especially if you happen to be running through the woods.
Mesmerizing thriller. This has been on my tops list for years. Great offering, despite not being horror.