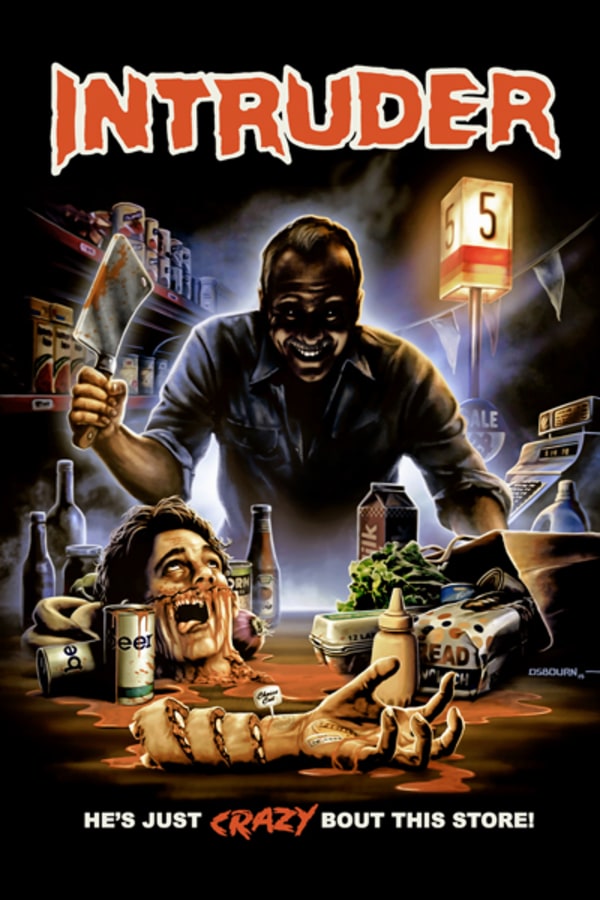 Intruder
Directed by Scott Spiegel
The overnight crew of a supermarket find themselves pursued by a mysterious maniac in this fun late-80s slasher from regular Sam Raimi mainstay Scott Spiegel, who co-wrote EVIL DEAD 2 and appeared in many of Raimi's films. Spiegel wisely enlisted Raimi himself and Bruce Campbell to play supporting characters. The sickening story - about a group of kids who get slayed while staying late to prepare for a going out of business sale, comes from Lawrence Bender, who would later become famous for producing nearly all of Quentin Tarantino's fantastic films.
Overnight workers at a grocery find themselves pursued by a deadly maniac.
Member Reviews
Classic 1980s slasher I love it
This film is fantastic! If you see it uncut. This BBFC censored version is poor, and SERIOUSLY out of date. It was passed UNCUT by the BBFC years ago. There is no excuse for this version to be on here.
I often wonder if Shudder even check the films they are sent before they upload them. Night Fare was uploaded without the correct subtitles and now Intruder is uploaded with the hideously cut 83 minute version of the film. The gore is the main thing that gives this film it's cult status - if you remove that only the horror alumni provide any interest for fans of the genre. Shudder need to get their act together and actually start providing full UNCUT versions of the movies they upload, there was no excuse when it comes to this particular movie since 88films released a fully uncut blu-ray/dvd in recent years, if you are wanting to see this movie in all it's splatter gory I suggest fans seek out that version of the movie and not bother with the one currently available here.
Call yourselves a horror website?? Why anyone would even consider showing such a hideously butchered version of a film is beyond me. The gore is the best thing about the film. Forget this worthless cut and watch the uncut DVD.