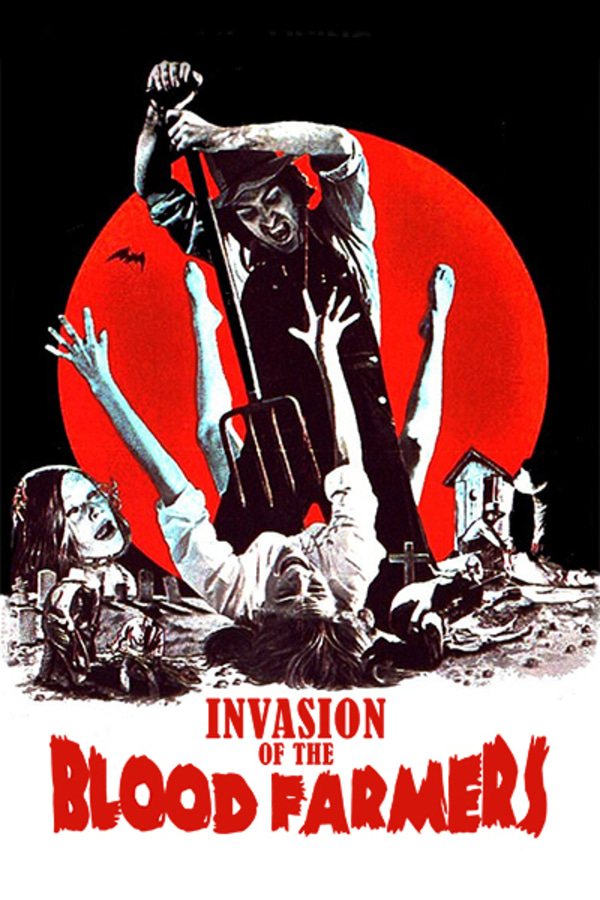 Invasion of the Blood Farmers
Directed by Ed Adlum
In this '70s Z-movie cult classic, a group of druids posing as small town farmers begin secretly harvesting the blood of locals for evil purposes. When a friends' body is discovered with some peculiarities in his blood levels, some concerned citizens begin to look into the blood farmers' activities. Can they stop the druids before they resurrect their dead queen? Written and directed by the team behind Yeti-horror oddity SHRIEK OF THE MUTILATED, INVASION is a similarly hilarious low-budget genre effort perfect for watching with best friends and blood relations. Contains violence and gore.
A group of druid farmers harvest the blood of small town citizens for evil purposes.
Cast: Norman Kelley, Tanna Hunter, Bruce Detrick
Member Reviews
Love these 60's and 70's trash films, horror of otherwise. this was hilarious. More Roberta Findlay type films in your mix please.
Edited by Michael Findlay, cinematography by Roberta "Frederick Douglas" Findlay. And there you have it: NYC's legendary indie film pioneers ("Take Me Naked", "The Ultimate Degenerate", etc.) had a hand in this atrocity. Even my respect for those two couldn't carry me all the way to the 20 min mark of this beef.
Impossible to put myself thrugh this, dreadful, really poor quality. How do you expect people to keep their subscription when you give us this kind of crap??
Hard to know exactly what to think of this film. It is incompetently made in every aspect, yet I know that (at least) some of the film crew knew what they were doing. Did they have the resources to do only a single take, or did they think it simply didn't matter? The entire cast is made up of Community Theatre types, but normally you'd expect that crowd to spend at least SOME time rehearsing. It's as if the film makers deliberately prevented them from polishing their performances. What really struck me was, that the dialogue is really pretty funny and I intend to go back and memorize parts of it, just to annoy family and friends. So...somebody spent some time writing it. This dialogue was NOT mostly improvised. Last observation...there is a LOT of energy on display here. Truly terrible films just lie there and bore the audience to death, while Blood Farmers had an energizing effect, at least on me. So I'm mystified. Anyway, if you like "bad" movies, don't miss this one.
This chunk of trash has some great seedy imagery, top-notch community theatre posturing, and more phone-talking than any three other B-horrors combined. Fine for (mercifully) falling asleep to.