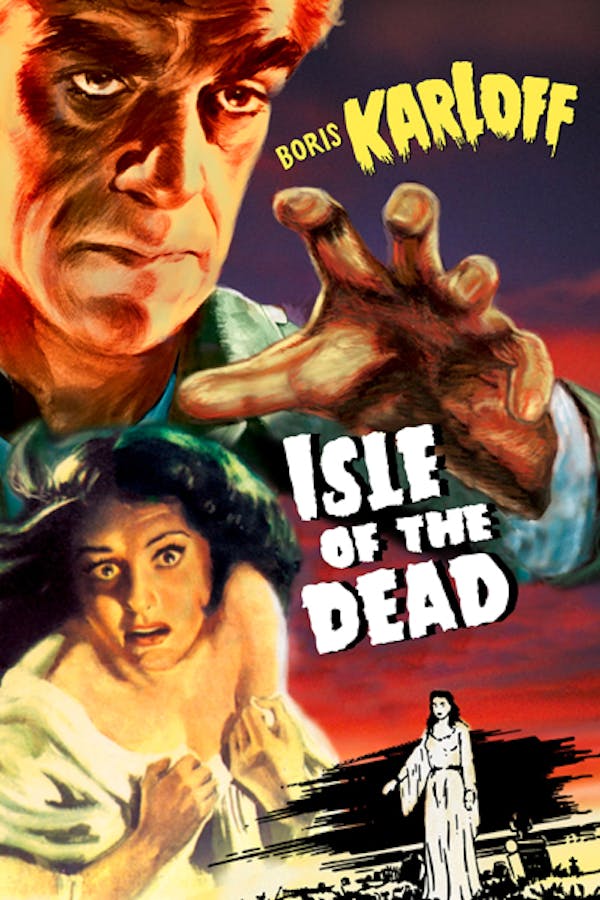 Isle of the Dead
Directed by Mark Robson
The great Boris Karloff stars as a Greek general who, with an American journalist, unmasks a murderous female vampire preying on the citizens of a Greek island.
Boris Karloff stars as a general after a vampire on a Greek island.
Cast: Boris Karloff, Ellen Drew, Marc Cramer
Member Reviews
Solid. Great story line that keeps you guessing a bit with true suspense. The fact the viewer starts considering potential scenarios plays into the themes of doubt, suspicion and irrational beliefs presented.
It's a pretty cool movie - great atmosphere and pacing. Not the biggest fan of Napier's performance in this one for some reason, but everyone else was good. Martin Scorsese placed this film on his list of "11 Scariest Horror Movies of All Time" (Halloween 2009, The Daily Beast) citing a certain scene "that never fails to scare me(Scorsese)" - I can agree with him on how terrifying the experience in the aforementioned scene would be, but the rest of the film isn't particularly scary. I agree with ElChud's review on it being more misdirection than horror, but that may be simply due to my age (35) and definition of "horror film". 3 skulls, hoebags!
Never seen Karloff actually act before. Quite cool.
Atmospheric and deliberately paced, this is worth watching for Karloff's performance alone. Add to it the theme of magic vs. science and the claustrophobic setting of the isle, it's an easy 4 skulls.