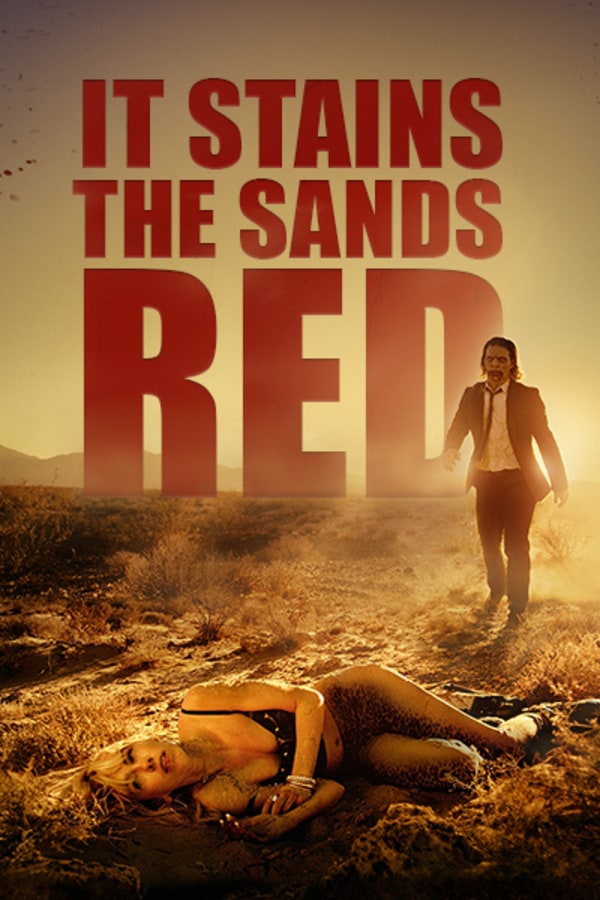 It Stains the Sands Red
Directed by Colin Minihan
In the throes of a zombie apocalypse, Molly – a troubled woman from Las Vegas with a dark past – finds herself stranded in the desert with a lone ravenous zombie on her tail. At first, she's easily able to outpace her undead pursuer, but things quickly become a nightmare when she realizes the zombie doesn't need to ever stop and rest. Running low on supplies and beat down by the harsh environment, Molly will have to summon the strength she never knew she had to ultimately face both the zombie and the demons that have chased her all her life.
In the throes of an apocalypse, Molly finds herself stranded in the desert with a lone ravenous zombie on her tail.
Cast: Brittany Allen, Juan Riedinger, Merwin Mondesir
Member Reviews
I love this movie so much, I will definately be watching this again
Brittany Allen is great as the tough but vulnerable Molly and the lead zombie guy is equally good. The story goes in all kinds of unexpected places. Recommended!
Brilliant zombie movie. I personally would have loved more of her in the desert with zombie. It had such a fun appeal and became progressively more dark. But overall, one of my favorite Zombie movies now.
I thought most of the movie was relatively clever and entertaining, but I could not shake just how unnecessary the scene after the sand storm is. I wont ruin it in case anyone reads this before watching but ...
effective!! saw this on cable (on demand) last year. i was annoyed and actively angry at this movie in the beginning but i couldn't bring myself to change the channel. wound up really liking this one. the way the story unfolded...her motivation...and the gore were really done well. worth the watch. i talk it up to anyone who will listen.