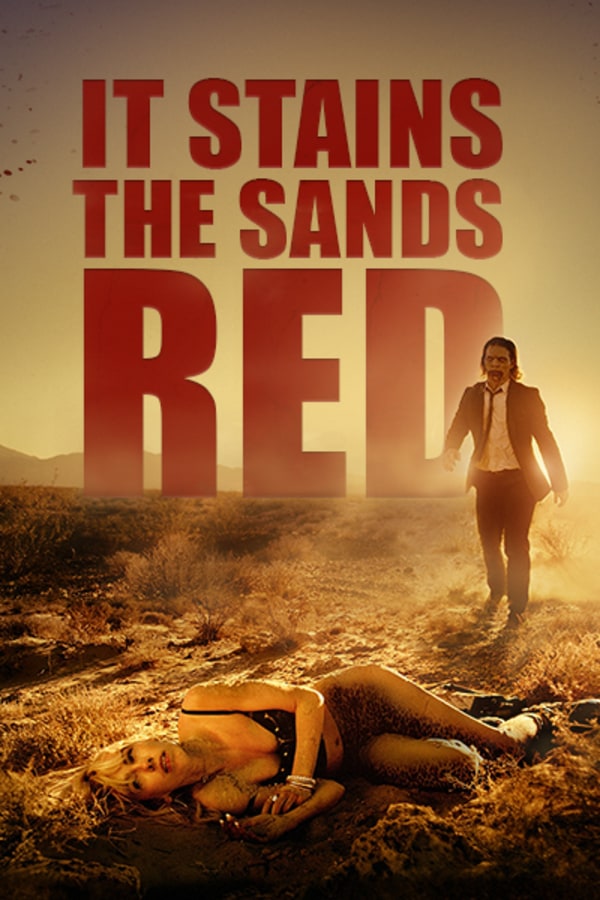 It Stains the Sands Red
Directed by Colin Minihan
In the throes of a zombie apocalypse, Molly – a troubled woman from Las Vegas with a dark past – finds herself stranded in the desert with a lone ravenous zombie on her tail. At first, she's easily able to outpace her undead pursuer, but things quickly become a nightmare when she realizes the zombie doesn't need to ever stop and rest. Running low on supplies and beat down by the harsh environment, Molly will have to summon the strength she never knew she had to ultimately face both the zombie and the demons that have chased her all her life.
In the throes of an apocalypse, Molly finds herself stranded in the desert with a lone ravenous zombie on her tail.
Cast: Brittany Allen, Juan Riedinger, Merwin Mondesir
Member Reviews
Once you get past the weak plot set up it turns into a unique take on the zombie genre. The lead character went from someone I hoped would get bitten to someone I ultimately rooted for. This isn't one to watch if you're looking for something really scary but it's fun and worth your time.
Not your typical zombie story arch. Nicely done.
This movie really packs an emotional punch - it is so much more than just another zombie film. I was very impressed with Brittney Allen's portrayal of the film's main protagonist Molly. I look forward to seeing her in other movies. And Juan Riedinger's portrayal of the lone and menacing zombie "Smalls" was spot on. While I do admit that Molly made some rather dubious decisions in the first act by the end of the film I had absolutely fallen in love with the character and her storyline. This is not just one of the better genre pieces I have seen recently it is one of the better films. Period. I highly recommend it!