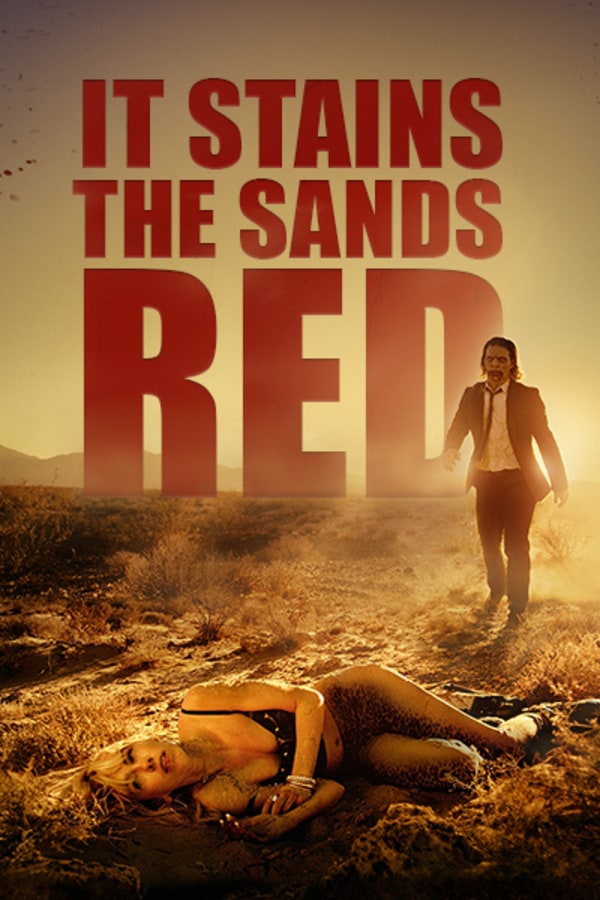 It Stains the Sands Red
Directed by Colin Minihan
In the throes of a zombie apocalypse, Molly – a troubled woman from Las Vegas with a dark past – finds herself stranded in the desert with a lone ravenous zombie on her tail. At first, she's easily able to outpace her undead pursuer, but things quickly become a nightmare when she realizes the zombie doesn't need to ever stop and rest. Running low on supplies and beat down by the harsh environment, Molly will have to summon the strength she never knew she had to ultimately face both the zombie and the demons that have chased her all her life.
In the throes of an apocalypse, Molly finds herself stranded in the desert with a lone ravenous zombie on her tail.
Cast: Brittany Allen, Juan Riedinger, Merwin Mondesir
Member Reviews
Better and more moving than it had any right to be. Get past the comedy and see a new take on zombie movies.
I loved this movie even though I've been avoiding apocalypse and zombie movies for a minute now since there's so many new ones. This is like Kill Bill meets Fido. If you lived Revenge, shudder's other bloody desert horror...this is good too.
Omg! Much better than I could've imagined. It cracked me up at times!!! Watch it, it's better than most Zombie movies.
Not bad. Different and entertaining.
One of the better films I've seen on here. Amazing cinematography, great acting and great premise! However, This is another example of a film that should be no more than 30 minutes long. They really padded the run time and stretched the storyline as long as they could... The ending was weak and off that I felt bored while watching this. At one point it kind of turned from being a horror to a horror comedy. Sadly again at the end I felt I wasted time watching this one and will never think about it ever again.