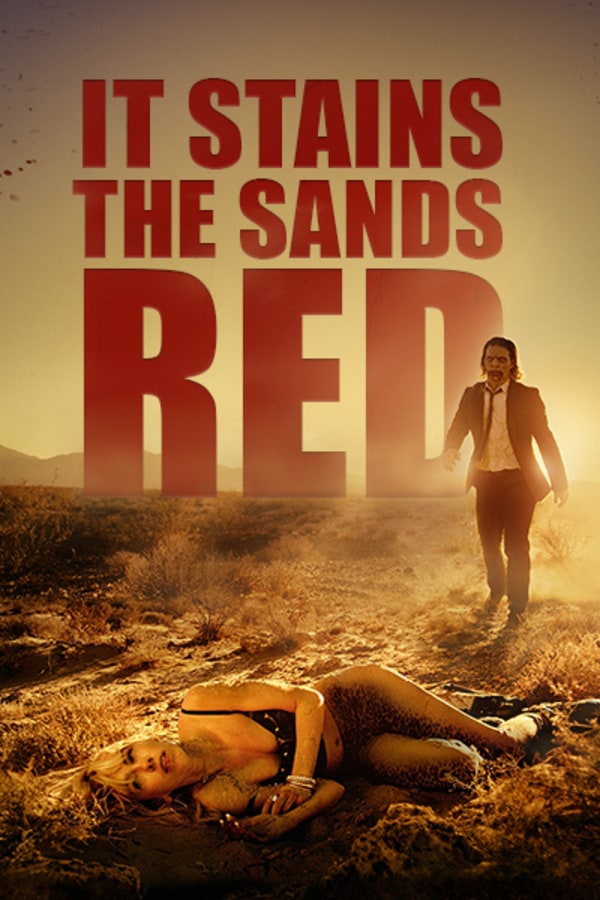 It Stains the Sands Red
Directed by Colin Minihan
In the throes of a zombie apocalypse, Molly – a troubled woman from Las Vegas with a dark past – finds herself stranded in the desert with a lone ravenous zombie on her tail. At first, she's easily able to outpace her undead pursuer, but things quickly become a nightmare when she realizes the zombie doesn't need to ever stop and rest. Running low on supplies and beat down by the harsh environment, Molly will have to summon the strength she never knew she had to ultimately face both the zombie and the demons that have chased her all her life.
In the throes of an apocalypse, Molly finds herself stranded in the desert with a lone ravenous zombie on her tail.
Cast: Brittany Allen, Juan Riedinger, Merwin Mondesir
Member Reviews
Worst movie ever anybody that says it's worth watching is a retard there's one zombie in the whole fucking movie until the last 12 minutes is Then they show two other ones It's about a coke out stripper walking through the desert falling for a fucking zombie what a piece of shit
Overall this is a solid one time watch. great premise of a lady trying to stay ahead of a zombie while walking through the desert. What makes this just a one time watch for me is the story structure. It seemed that the filmaker had a lot of good ideas but some of them didnt really mix well with the core of the story. some great gore to look forward do!
Anything with at least 3 skulls (my rating on this) is worth a watch. I almost gave up on this movie but glad I came back to it. It starts out crappy but gets better. It's not the most amazing zombie flick but has some humorous moments in the middle. This is one of those movies where I was constantly thinking, "it's a good base but here is what you should have done differently." You shouldn't have to do that when watching a film.