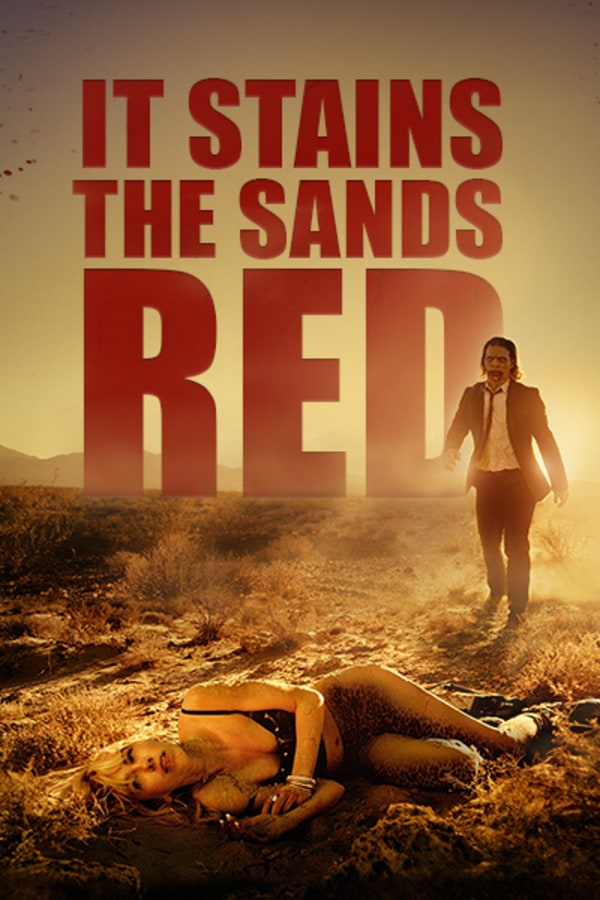 It Stains the Sands Red
Directed by Colin Minihan
In the throes of a zombie apocalypse, Molly – a troubled woman from Las Vegas with a dark past – finds herself stranded in the desert with a lone ravenous zombie on her tail. At first, she's easily able to outpace her undead pursuer, but things quickly become a nightmare when she realizes the zombie doesn't need to ever stop and rest. Running low on supplies and beat down by the harsh environment, Molly will have to summon the strength she never knew she had to ultimately face both the zombie and the demons that have chased her all her life.
In the throes of an apocalypse, Molly finds herself stranded in the desert with a lone ravenous zombie on her tail.
Cast: Brittany Allen, Juan Riedinger, Merwin Mondesir
Member Reviews
Fantastic zombie movie!!!!!
Hands down one of the BEST ZOMBIE FILMS I've ever seen. The film starts out great, gains momentum then more momentum...never a dull moment. It ends up being more of a tear jerker in some parts because it's a bit of horror, comedy, drama and action all rolled into one. This actress was awesome 👍. She kicked ass in this role. The Zombie...short dick 😁 was equally just as spectacular! My first film on Shudder and definitely not my last.
Well, I *was* going to watch it, until a barely literate reviewer scribbled out a massive spoiler without any warning. Shudder, I understand if you delete this comment, but while you're at it, maybe you could cull some of these reviews barely written by ape-head morons who don't have the common courtesy to post a spoiler alert. People who give away the plot to a movie are the worst people on earth. I put them somewhere in between anthrax and war criminals. Three stars because the movie is ruined for me, but it's not the movie's fault. PS PUNCTUATION, idiot. GET SOME.
I was definitely tentative and assumed it would literally be her walking through a desert for 90 minutes with a zombie tailing behind. I was pleasantly surprised by the character development of the protagonist and this original take on the genre. It was great!
i just didn't like the ending!