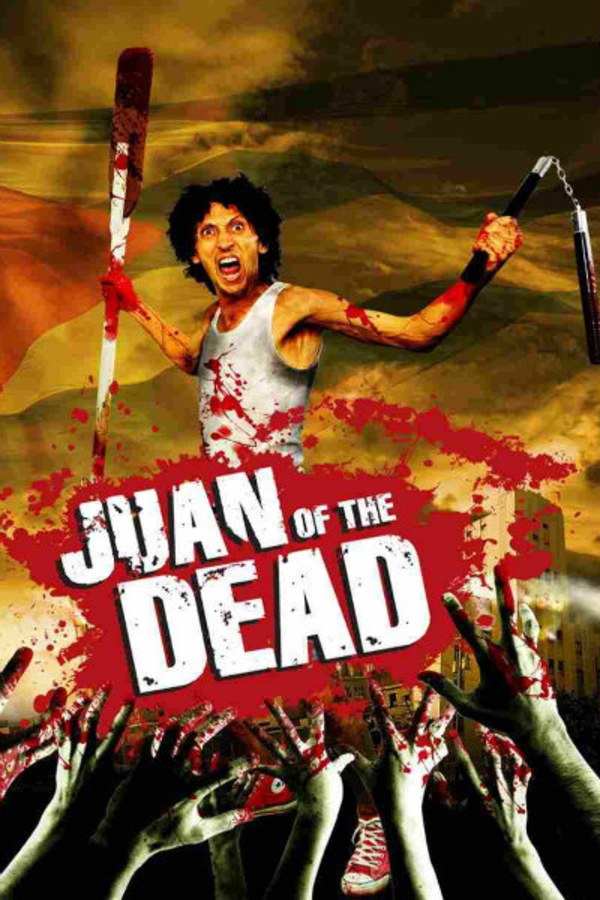 Juan of the Dead
Directed by Alejandro Brugues
In this Spanish-Cuban comedy horror, a deadly outbreak has turned the citizens of Havana into zombies hungry for human flesh. As the number of zombies rises and the dead return to life, slacker Juan and his friend Lazaro decide to profit from the outbreak by starting their own zombie killing business - but will the duo save the day or will they succumb to the deadly virus? Praised by Total Film for its political context, JUAN OF THE DEAD takes a humorous swipe at the zombie film genre and Cuba's rich history of revolution. Contains strong language, sexual scenes, violence and gore.
Satire and sangre fly in this Cuban zombie comedy.
Cast: Blanca Rosa Blanco, Elsa Camp, Alexis Diaz De Villegas
Member Reviews
This film has always piqued my interest and finally got to check it out. It stands toe-to-toe with Shaun of the Dead and probably cost a fraction of the budget. Jaun and his band of misfits were really endearing and it's a refreshing take on the zombie film.
I really enjoyed this film. Worth the watch
This was alot better than I thought it would be. I guess that's why it took so long for me to watch it. As a whole, I enjoyed it.
if u can put up with the subtitles... was funny & enjoyable. made me chuckle anyway
Straight-up wacky zombie comedy gore-fest, with a couple of feels thrown in for good measure. The setting and peculiar choice of "heroes" is excellent. It's well-paced, crazy and thoroughly entertaining. It's like Cuba/Spain's answer to Shaun of the Dead. If you didn't like this movie then you were here for the wrong kind of film to begin with!