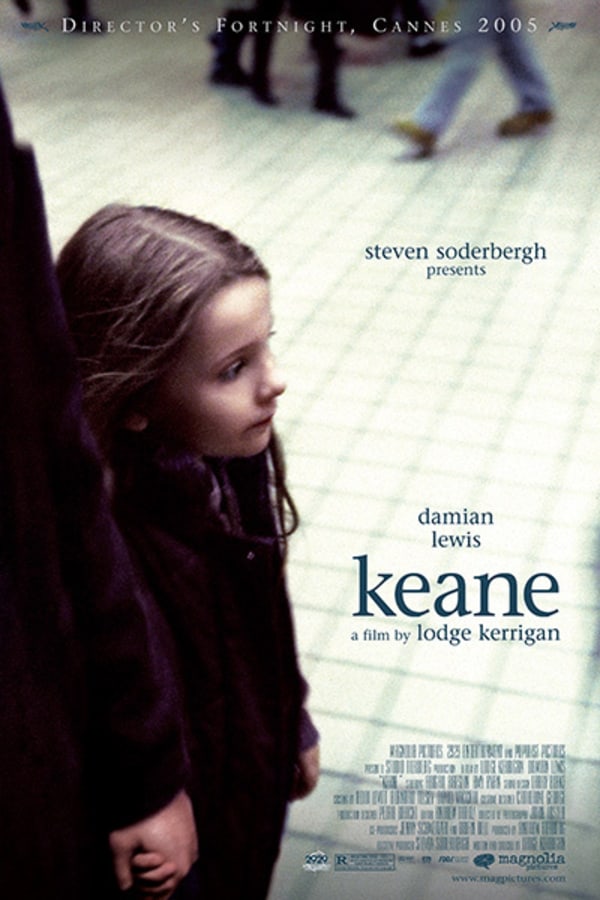 Keane
Directed by Lodge Kerrigan
In this acclaimed psychological thriller from Lodge Kerrigan ("The Girlfriend Experience"), a mentally disturbed man named Keane (Damian Lewis, "Homeland") is pulled into a spiral of mania after his young daughter goes missing. Guilt-ridden over failing to prevent the crime–if that's what it was–Keane visits Port Authority every day, tracing and retracing his steps, looking for clues. But his obsession threatens to turn into something far worse after a neighbor (Amy Ryan) asks him to look after her young daughter (Abigail Breslin), who's the same age as Sophia was when she was abducted...
A man desperately searches New York City for his daughter.
Cast: Damian Lewis, Abigail Breslin, Amy Ryan
Member Reviews
GREAT FILM VERY ORIGINAL AND TENSE AND MYSTERIOUS 5/5
Terrible. Honestly, don't waste your time.
Lame. Weak ending. Confusing. Waste of time.
The production is fine, but the script is problematic. While the cast does a great job with the material, it is also an extremely self-indulgent way to tell a story.