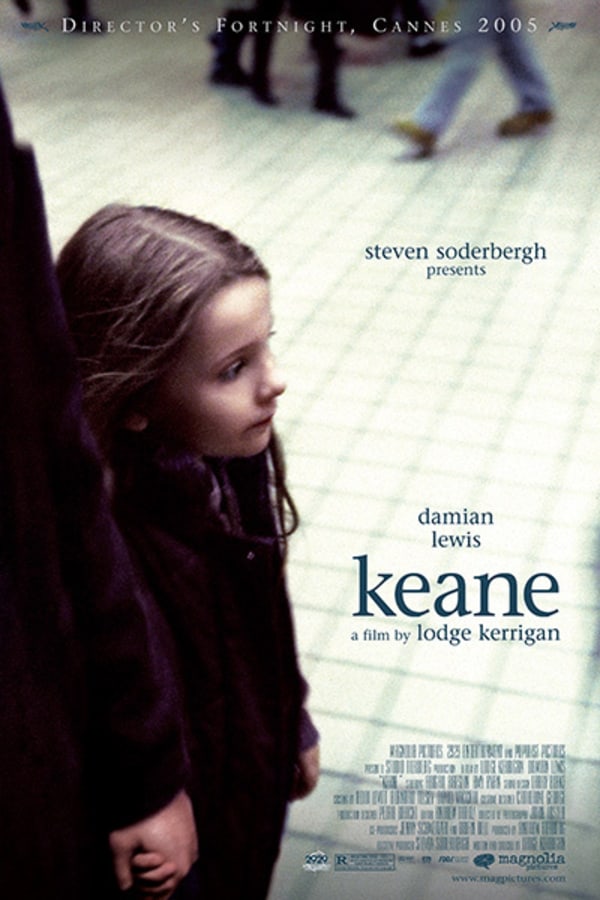 Keane
Directed by Lodge Kerrigan
In this acclaimed psychological thriller from Lodge Kerrigan ("The Girlfriend Experience"), a mentally disturbed man named Keane (Damian Lewis, "Homeland") is pulled into a spiral of mania after his young daughter goes missing. Guilt-ridden over failing to prevent the crime–if that's what it was–Keane visits Port Authority every day, tracing and retracing his steps, looking for clues. But his obsession threatens to turn into something far worse after a neighbor (Amy Ryan) asks him to look after her young daughter (Abigail Breslin), who's the same age as Sophia was when she was abducted...
A man desperately searches New York City for his daughter.
Cast: Damian Lewis, Abigail Breslin, Amy Ryan
Member Reviews
Wish there was more to the ending
It's not horror. There's no blood. But it takes guts to make this movie. Very well-acted. And I did feel fear. I feared for the kidnapped girl. I feared for the father's sanity. I feared for Kira left alone with this guy. The ending for me was suspenseful and touching. Thanks, Shudder, for offering films off the beaten path.
so very sad. If you're an empath this will hurt
Good acting. Boring story, nothing happen.
I love that Shudder selects films like this for the mix. I was riveted.