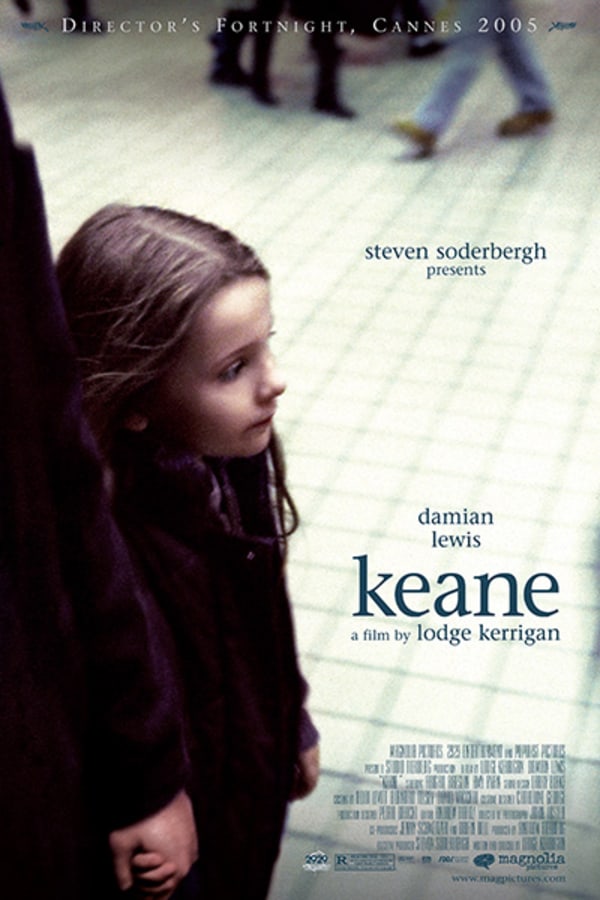 Keane
Directed by Lodge Kerrigan
In this acclaimed psychological thriller from Lodge Kerrigan ("The Girlfriend Experience"), a mentally disturbed man named Keane (Damian Lewis, "Homeland") is pulled into a spiral of mania after his young daughter goes missing. Guilt-ridden over failing to prevent the crime–if that's what it was–Keane visits Port Authority every day, tracing and retracing his steps, looking for clues. But his obsession threatens to turn into something far worse after a neighbor (Amy Ryan) asks him to look after her young daughter (Abigail Breslin), who's the same age as Sophia was when she was abducted...
A man desperately searches New York City for his daughter.
Cast: Damian Lewis, Abigail Breslin, Amy Ryan
Member Reviews
Woah. That was SUPER heavy
Not really a thriller at all. Drama for sure. Acting is superb by all. Abigail Breslin is amazing as always. Lewis carries the film and we descend into his madness with him. Bot sure Shudder is the right home for this film, but it was a nice change.
Like watching a slow-motion trainwreck with a powerful performance from Lewis. Your heart just sinks as the film moves to what you feel will be a horrible end. But ultimately there is some brief hope at the end of the tunnel.
Intense and not an easy watch, but worth it for Damian Lewis's performance. What a remarkable actor.
I think this one was good and bad. It had superb acting thats for sure, very realistic. The story was definitely intriguing as well. The not so good parts though were its lack of any music or sound (which i do understand they were trying to give it a realistic feel) but come on you need a little sound in a film, even just some tones, and the second not so good thing was that 98% of the film is close-ups or extreme close-ups. Once again i get that they were trying to make it realistic, personal and to get you in the main characters head but you have to have some breaks from all those close-ups, its too many which makes it sort of difficult to enjoy plus no sounds to even back anything up, which at times i kind of just wanted the movie to be over...Wide shots can make a character appear isolated and all alone too, wish that would have used some. Other than that its a pretty good