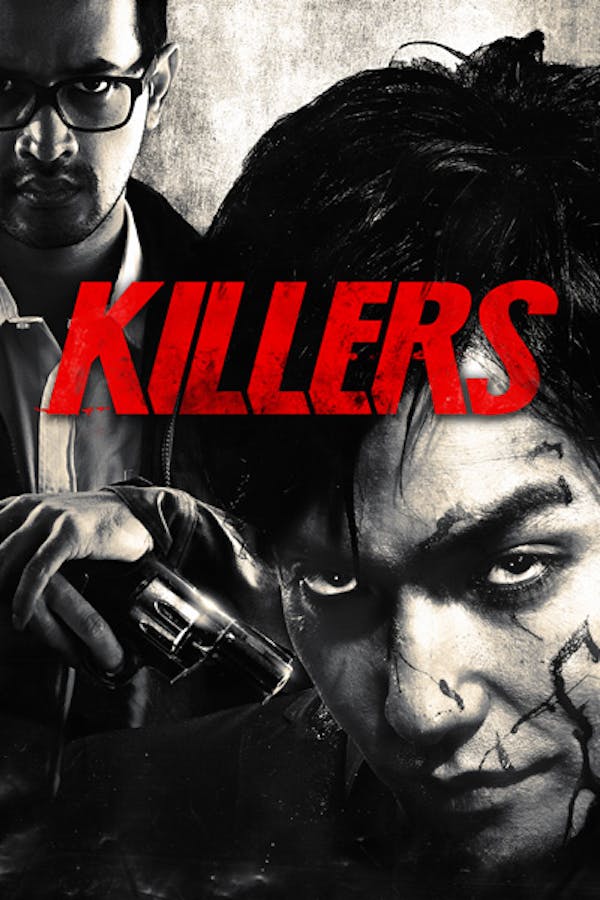 Killers
Directed by The Mo Brothers
After Japanese serial killer Nomura posts a series of online videos of his horrific murders, the clips go viral and catch the attention of Bayu, a disgraced Indonesian journalist. Bayu can't stop watching the clips, and in a reckless moment discovers he, too, can kill. As the two killers in different countries keep posting videos of their crimes, a bizarre psychotic rivalry begins - and the face-to-face showdown that's coming will paint the city in blood. After their bold debut - the gruesome MACABRE and the best segment of V/H/S 2 - the Mo Brothers delivered this riveting modern terror tale.
Two killers in different countries who post their murders online begin a psychotic rivalry.
Cast: Kazuki Kitamura, Oka Antara, Rin Takanashi, Luna Maya, Ray Sahetapy
Member Reviews
really good story, lots of gore and good ending! loved it!
Look at all the good reviews,i knew it was worth watching.
Great movie,lots of gore,Great storyline,Worth the watch.
More in the thriller genre but still a good watch, if a bit drawn out