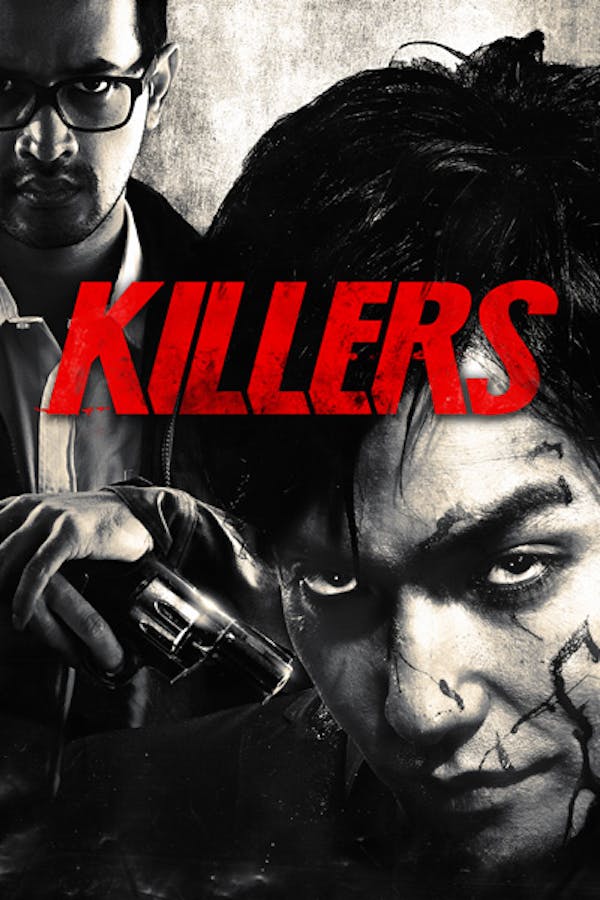 Killers
Directed by The Mo Brothers
After Japanese serial killer Nomura posts a series of online videos of his horrific murders, the clips go viral and catch the attention of Bayu, a disgraced Indonesian journalist. Bayu can't stop watching the clips, and in a reckless moment discovers he, too, can kill. As the two killers in different countries keep posting videos of their crimes, a bizarre psychotic rivalry begins - and the face-to-face showdown that's coming will paint the city in blood. After their bold debut - the gruesome MACABRE and the best segment of V/H/S 2 - the Mo Brothers delivered this riveting modern terror tale.
Two killers in different countries who post their murders online begin a psychotic rivalry.
Cast: Kazuki Kitamura, Oka Antara, Rin Takanashi, Luna Maya, Ray Sahetapy
Member Reviews
A wonderfully nasty bloodbath that combines HOSTEL and AMERICAN PSYCHO. Watch this now or die!!!!!
A little overlong, but a lovely story of two kindred spirits finding each other online.
OMG BRILLIANT!!!..(tho a tad too much goobeez & snot 4me🤢)..OF CORSE TIS COMMON KNOWLEDGE JAPAN MAKES DA BEST HORRORS INDA WORLD..& I'D SAY KOREA IS DA CLOSE 2ND👍🏼YAAAS PEOPLE.
Great movie, I really enjoyed this one.