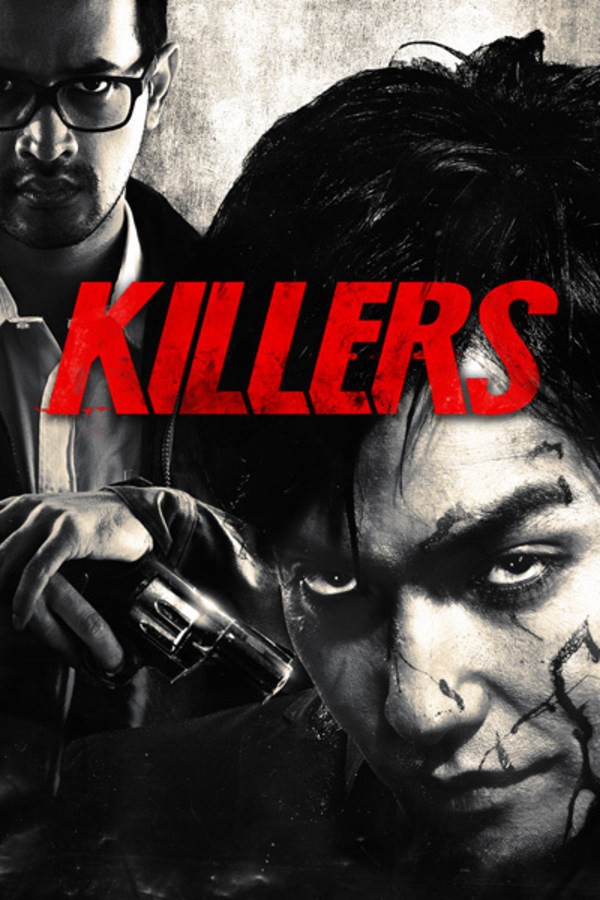 Killers
Directed by The Mo Brothers
After Japanese serial killer Nomura posts a series of online videos of his horrific murders, the clips go viral and catch the attention of Bayu, a disgraced Indonesian journalist. Bayu can't stop watching the clips, and in a reckless moment discovers he, too, can kill. As the two killers in different countries keep posting videos of their crimes, a bizarre psychotic rivalry begins - and the face-to-face showdown that's coming will paint the city in blood. After their bold debut - the gruesome MACABRE and the best segment of V/H/S 2 - the Mo Brothers delivered this riveting modern terror tale.
Two killers in different countries who post their murders online begin a psychotic rivalry.
Cast: Kazuki Kitamura, Oka Antara, Rin Takanashi, Luna Maya, Ray Sahetapy
Member Reviews
This movie is outstanding in every way.
I don't understand the super high rating. Very sick movie. Idiotic ending. I wish I could give it a half of 1 star.
Anything You Can Do I Can Do Better, The Asian Serial Killer Special Edition. 1 Skull and chromosome for attempted special needs kid extreme Frogger live action reenactment.
fantastic from start to finish. nice gore. good story