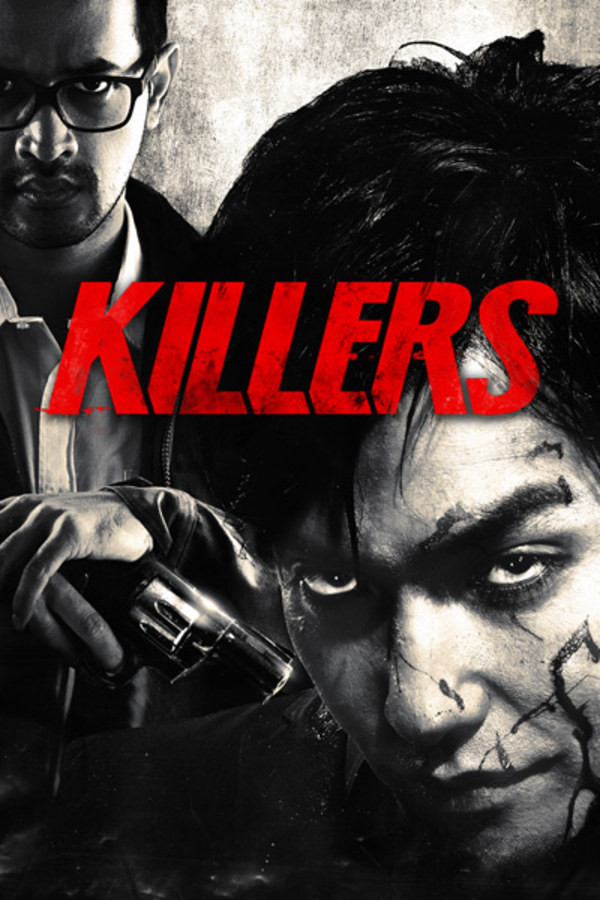 Killers
Directed by The Mo Brothers
After Japanese serial killer Nomura posts a series of online videos of his horrific murders, the clips go viral and catch the attention of Bayu, a disgraced Indonesian journalist. Bayu can't stop watching the clips, and in a reckless moment discovers he, too, can kill. As the two killers in different countries keep posting videos of their crimes, a bizarre psychotic rivalry begins - and the face-to-face showdown that's coming will paint the city in blood. After their bold debut - the gruesome MACABRE and the best segment of V/H/S 2 - the Mo Brothers delivered this riveting modern terror tale.
Two killers in different countries who post their murders online begin a psychotic rivalry.
Cast: Kazuki Kitamura, Oka Antara, Rin Takanashi, Luna Maya, Ray Sahetapy
Member Reviews
WOW, you won't waste your time watching this movie cause it rocks!!!!!
Chilling,yet bloody. I give it 5 SKULL!
Great movie and interesting concept. Enjoy!
This may be my new favorite international film. Though I typically consider myself more of a horror fan (this film seemed to me to be more of a thriller), this movie is an absolute masterpiece. From beginning to end, the acting, directing, cinematography, SFX, audio, and storyline are flawless. I have seen a great deal of the more intense films out there, and thi8s one is seriously up on the top echelon. It pains me to say this but I might like this better than Ichi. It reminds me a lot of Ichi but without the levels of humor and "outrageousness." There really aren't any snags in terms of plot or presentation. It's just a stellar film.
Wow... I'm used to seeing above average movies with an ending that completely ruins anything good about the film that preceded it, but it's not opposite I see an above average movie with an ending that completely elevates everything that preceded it. What a wonderful film. It has all the things you'd look for in an entertaining slasher movie, and in the end, it pulls it off in a way that one could arguably call it artistic. Beautiful and horrifying at the same time.