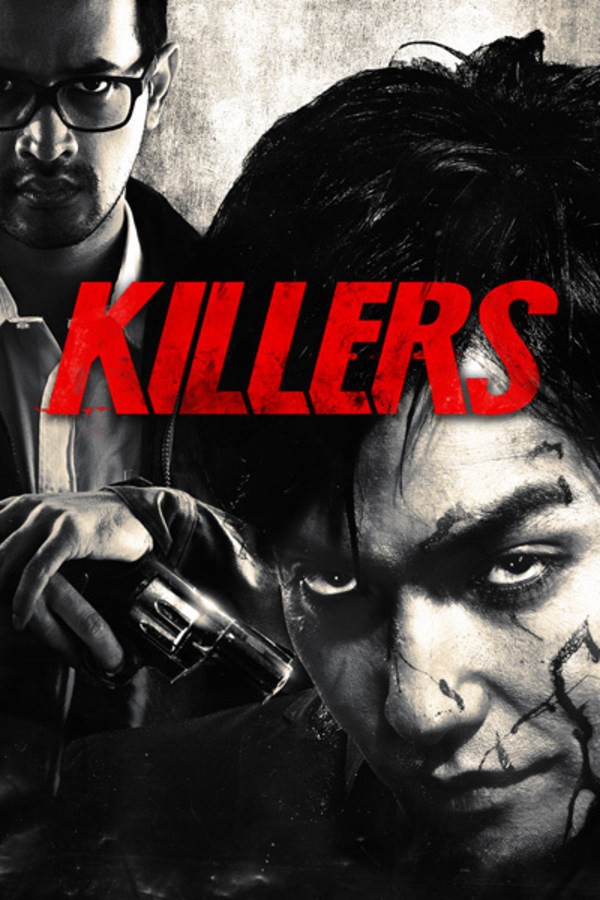 Killers
Directed by The Mo Brothers
After Japanese serial killer Nomura posts a series of online videos of his horrific murders, the clips go viral and catch the attention of Bayu, a disgraced Indonesian journalist. Bayu can't stop watching the clips, and in a reckless moment discovers he, too, can kill. As the two killers in different countries keep posting videos of their crimes, a bizarre psychotic rivalry begins - and the face-to-face showdown that's coming will paint the city in blood. After their bold debut - the gruesome MACABRE and the best segment of V/H/S 2 - the Mo Brothers delivered this riveting modern terror tale.
Two killers in different countries who post their murders online begin a psychotic rivalry.
Cast: Kazuki Kitamura, Oka Antara, Rin Takanashi, Luna Maya, Ray Sahetapy
Member Reviews
Recommended watch! As mentioned previously its a bit lengthy in the middle but the whole second half is well worth the watch.
Worth the watch. You'll probably buy a mask and a small camera afterwards hahah
Not sure what to think of this one. An interesting premise but my attention wandered A LOT during the runtime. Not sure if it was the pacing or the performances but it wasn't really as visceral and engaging as I imagine the filmmakers wanted.