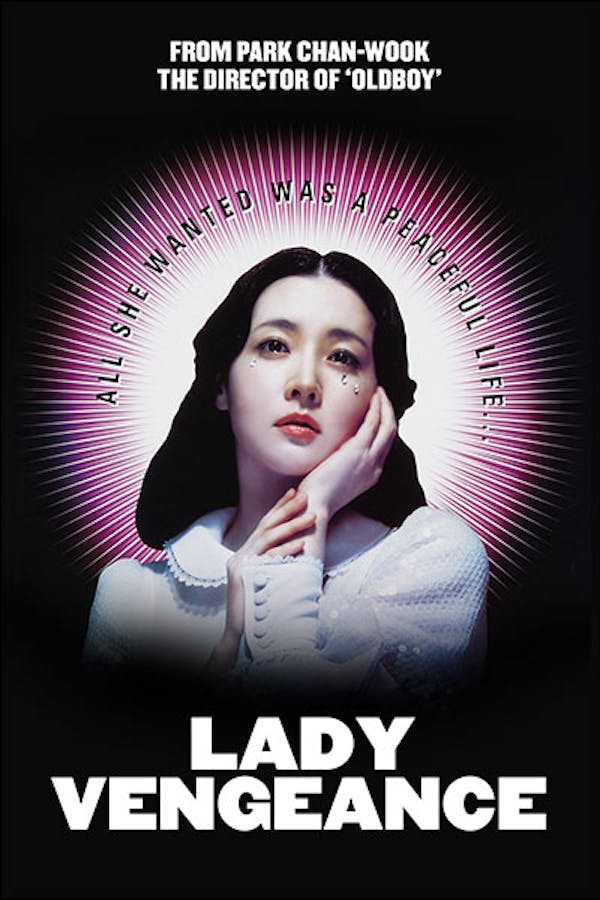 Lady Vengeance
Directed by Park Chan-Wook
After being wrongfully convicted of kidnapping and murdering a young child, a beautiful young woman (Lee Young-ae) is imprisoned for 13 years and forced to give up her own daughter. While in prison she gains the respect and loyalty of her fellow cellmates, all the while plotting her vendetta on the man responsible (Choi Min-Sik). Upon her release she sets in motion an elaborate plan of retribution, but what she discovers is a truth so horrifying, even revenge doesnt seem punishment enough
After being wrongully imprisoned for murder, a beautiful young woman sets in motion an elaborate plan of retribution.
Cast: Lee Young-ae, Choi Min-sik
Member Reviews
anyone having issues playing this? keeps saying refresh, gremlins at work, lol
If you're fan of Lady snowblood or just Vengeance flicks this is for you. Personal i feel that it fall flat in some areas. That doesn't mean i didn't end up liking it in the end. However if you're looking for something better check out Lady Snowlady when you get the chance. I give this flick skulls.
Korean storytelling at its finest.
Very nice addition to the vengeful/vengeance trilogy.
tired? men having their whole character be driven by a woman in their life dying. wired? literally every time a woman enacts revenge on some dude who wronged her!!