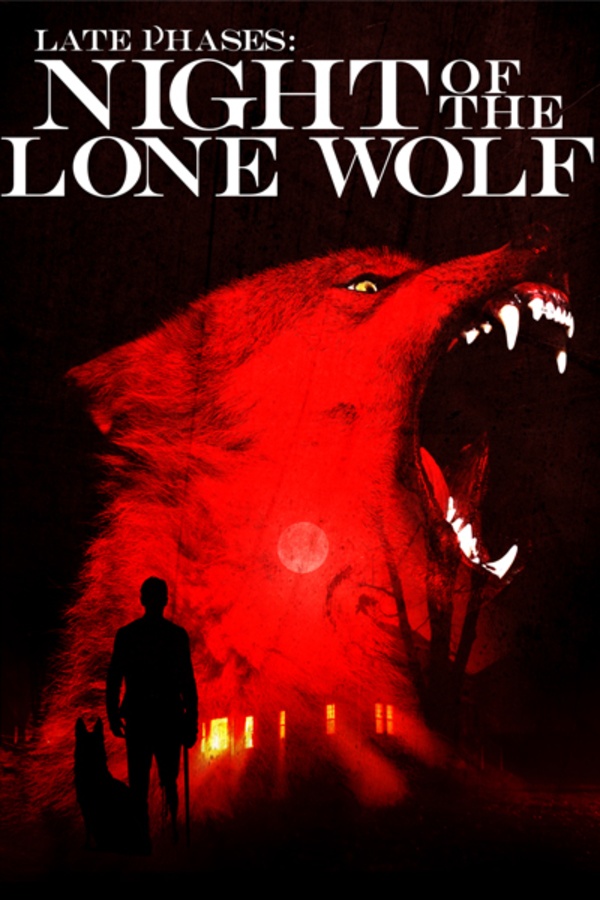 Late Phases: Night of the Lone Wolf
Directed by Adrián García Bogliano
Blind veteran Ambrose McKinley (Nick Damici, STAKE LAND) has recently moved to Crescent Bay, a seemingly peaceful community on the outskirts of a dense forest. On his first night in his new home, McKinley hears his elderly neighbor attacked by something he's convinced isn't human. When the creature then kills his seeing eye dog, McKinley's thirst for justice turns into a one-man vendetta against the monster that's terrorizing his neighborhood.
When deadly beasts attack from the forest, it is up to a grizzled veteran to uncover what the residents of a secluded retirement community are hiding.
Cast: Nick Damici, Ethan Embry, Lance Guest, Erin Cummings, Rutanya Alda
Member Reviews
Everything is great except for probably the most important part, the werewolf itself. Looks more like a Jim Henson muppet.
MAN WHAT A GOOD WATCH! I will agree with a few other reviews below & above that this is not the greatest werewolf movies but it isn't really about the werewolf(s), it is about Nick Damici's character Ambrose & where he is late in life dealing with his mistakes in life & fighting werewolf's in his beautiful retirement community. Damici knock's it out of the park with a very believable role & his surrounding cast hold their own in the best way but NICK DAMICI steal's every scene he is in. Watch for a quick awesome ride.
Silver Bullet with a blind veteran instead of a kid in a wheelchair. What's not to love?!
Nick Damici is a fantasic actor def over looked by the full of themselves Hollywood types or this guy would have been making big name movies like Bruce Willis, Charles Bronson, Clint Eastwood types. The movie itself is a great werewolf film highly enjoyed the acting from all in film. Totally got a kick though the Priest is the same actor that played main villian in old Robo Cop movie.