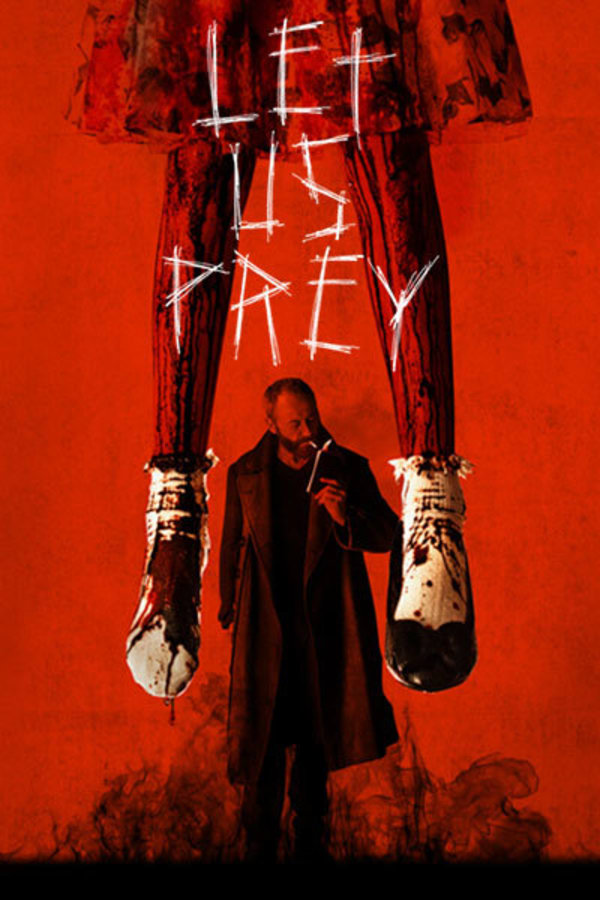 Let Us Prey
Directed by Brian O'Malley
A man brought to a police station possesses everyone's darkest secrets. He knows what the sheriff's hiding in his house, what the drunk driver did only hours before and the horrific trauma that haunts a female rookie (THE WOMAN's Pollyanna McIntosh). As the cops try to figure out who or what he is, they soon realize deadly retribution awaits anyone who stands in his way. Cleverly mixing elements of Stephen King's STORM OF THE CENTURY and NEEDFUL THINGS with John Carpenter's ATTACK ON PRECINCT 13, this violent chiller is definitely not for the easily disturbed.
A man brought to a police station possesses everyone's darkest secrets.
Cast: Liam Cunningham, Pollyanna McIntosh, Bryan Larkin
Member Reviews
loved this!!! fantastic movie! wouldn't mind a sequel to it either.
What an unexpectedly enjoyable watch. The story was engaging and kept me wondering what was going to happen next, and the acting was terrific across the board (Liam Cunningham really sells the mysterious stranger who seems always just about to smile.) In fact both the story and the acting easily made up for the two short-comings I found: the effects (the blood never looks like blood, and the cgi is distracting), and the dialogue (which while mostly good falls into clunky occasionally.) Overall a worthwhile watch from start to finish!
An interesting concept of veneration of vengeance, a Twilight Zonesque movie with religious overtones of "right" and "wrong." The movie is often melodramatic and disjointed but gleefully gory to make its point. Cunningham's booming voice and McIntosh's Irish Ripley are an odd but effective pairing.
The description says this is a mixture of Storm of the Century and Attack on Precinct 13. I thought it was more a marriage of Frailty and Devil. I was left with some questions at the end, but this was a good movie overall. Worth the watch.