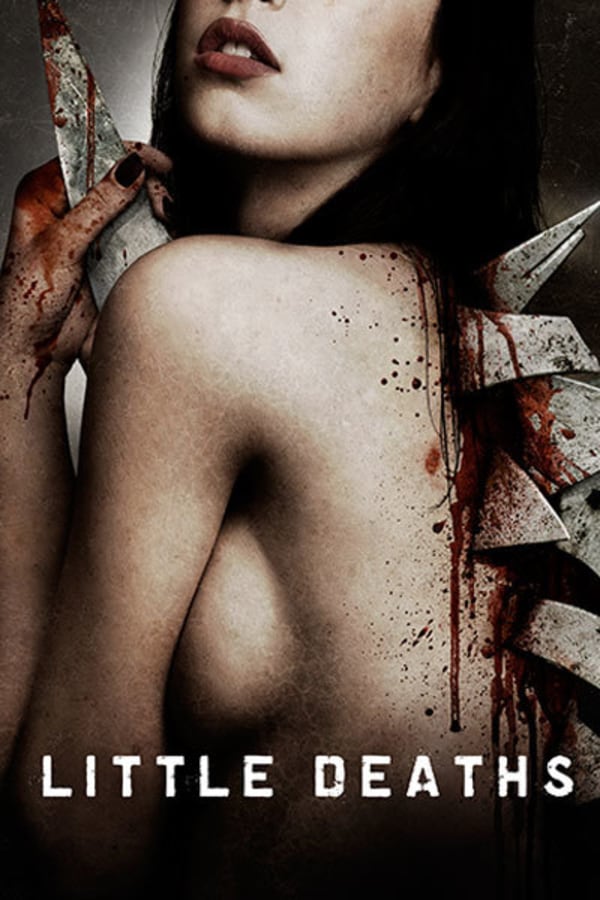 Little Deaths
Directed by Sean Hogan, Andrew Parkinson, Simon Rumley
A homeless woman is brought home by a married couple with ulterior motives. A sex worker is bound to a twisted experiment. A dysfunctional relationship goes down a dark path. Sex and death converge in three terrifying, sensual segments from directors Sean Hogan, Andrew Parkinson and Simon Rumley.
Sex and death converge in this terrifying anthology.
Cast: Luke de Lacey, Holly Lucas, Siubhan Harrison
Member Reviews
Well I have to say I was looking forward to watching something disturbing based on the comments. I was disappointed to say the least. I thought that the first and third stories weren't even all that original. I thought the direction was lacking and the endings weren't even a surprise, very predictable stuff.
Really good. Usually not into multiple short movies wrapped into one but this was well done.
Better than expected. I usually dislike anthologies but figured I'd give it a try and glad I did. Talk about wikedly disturbing!
lame. not gory or scary. just ugghhhh....