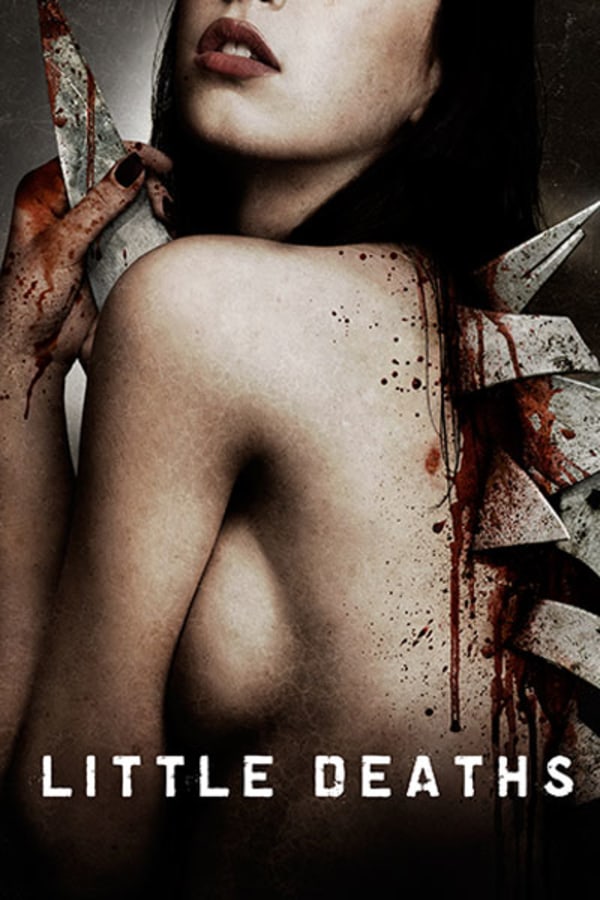 Little Deaths
Directed by Sean Hogan, Andrew Parkinson, Simon Rumley
A homeless woman is brought home by a married couple with ulterior motives. A sex worker is bound to a twisted experiment. A dysfunctional relationship goes down a dark path. Sex and death converge in three terrifying, sensual segments from directors Sean Hogan, Andrew Parkinson and Simon Rumley.
Sex and death converge in this terrifying anthology.
Cast: Luke de Lacey, Holly Lucas, Siubhan Harrison
Member Reviews
Very different! Very dark! Macabre! An enjoyable mix of short stories, all with dark twists & turns. I would recommend me this 👌🏼🖤😏
WTF???Exactly everyone not all what they seem..LOL!!!Not bad for short clips.Ending hilarious 😂
Profoundly fucked up. The second story was the weakest, but the third...I haven't been this disturbed by a horror short in years.Make sure you've got a strong stomach before you click "play." There's extreme sexual violence, including rape, and while none of it is really glorified, you'll want to skip this one if you're not in the mood for a long rape scene (and the rape scene isn't even the most disturbing imagery).If you're freaked out by weird sex, or if you think that weird sex and horror intersect in a strange way, this is worth a watch. It's not a masterpiece, but it's different, and extremely demented.
very different and entertaining. wish there were more.