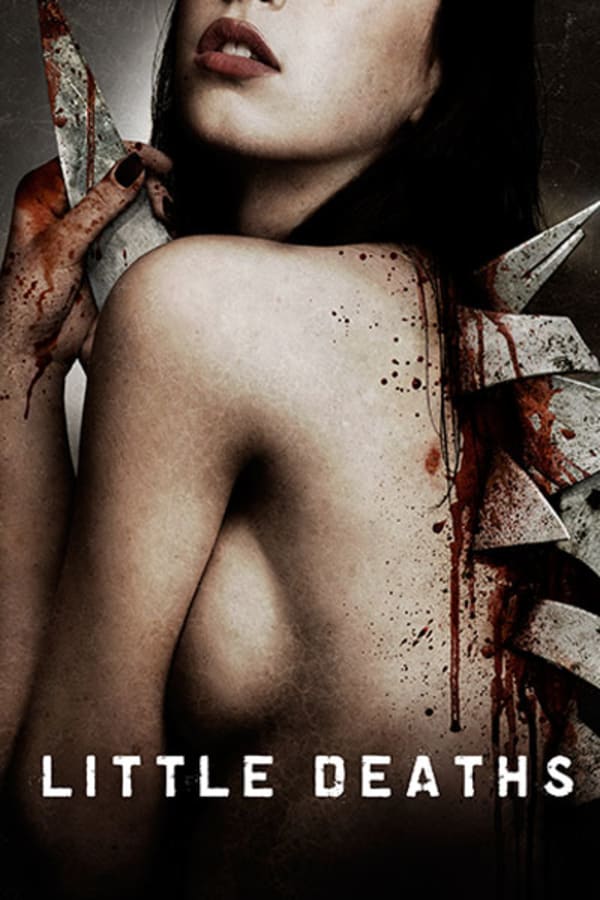 Little Deaths
Directed by Sean Hogan, Andrew Parkinson, Simon Rumley
A homeless woman is brought home by a married couple with ulterior motives. A sex worker is bound to a twisted experiment. A dysfunctional relationship goes down a dark path. Sex and death converge in three terrifying, sensual segments from directors Sean Hogan, Andrew Parkinson and Simon Rumley.
Sex and death converge in this terrifying anthology.
Cast: Luke de Lacey, Holly Lucas, Siubhan Harrison
Member Reviews
Good, would of liked them to amp it up more. Not bad though a decent watch.
this movie is a absolute must watch house and home was funny and ironic to me monster tool was very interesting especially once you realized the situation but my favorite part was bitch because that lady deserve what she got in every sense of the matter
good movie, but random with no storyline at all, made since and then halfway through the movie complete story change, bith made sense but no connection between the two