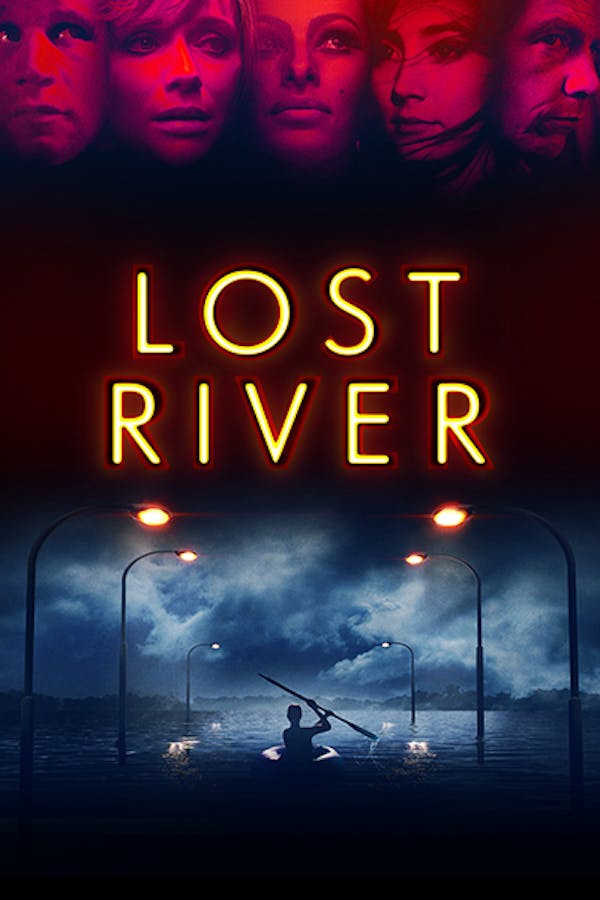 Lost River
Directed by Ryan Gosling
Ryan Gosling's directorial debut LOST RIVER weaves elements of fantasy, noir and suspense into a modern day fairytale. Set against the surreal dreamscape of a vanishing city, Billy (Christina Hendricks) a single mother of two, is swept into a macabre and dark fantasy underworld while her teenage son Bones (Iain De Caestecker) discovers a secret road leading to an underwater town. Both Billy and Bones must dive deep into the mystery if their family is to survive. Also starring Saoirse Ronan, Matt Smith, Eva Mendes, Ben Mendelsohn.
Ryan Gosling directs a macabre and dark fantasy, where a teenager discovers a secret road leading to an underwater town.
Cast: Christina Hendricks, Saoirse Ronan, Matt Smith, Ben Mendelsohn
Member Reviews
Very dark watch, slightly dumbed down for me now i've watched the far bloodier/neon soaked Only God Forgives (Gosling link). Strange scenes including the theatre skin peel, but not necessarily a horror film for me but if your into a vibe and that vibes dark, youll take something from it. Like a reviewer said above dont expect to be thrilled or horrified.
Its a steady kind of vibe. Good watch but don't expect to be particularly thrilled or horrorfied
loved the photography and settings and weirdness. dull at times but worth a watch.
Don't be fooled by some of the big names in this, it is slow, pointless and tries too hard to be artsy instead lacks substance.
Loved it! Really great visuals and lighting. It's a little slow but give it a chance!