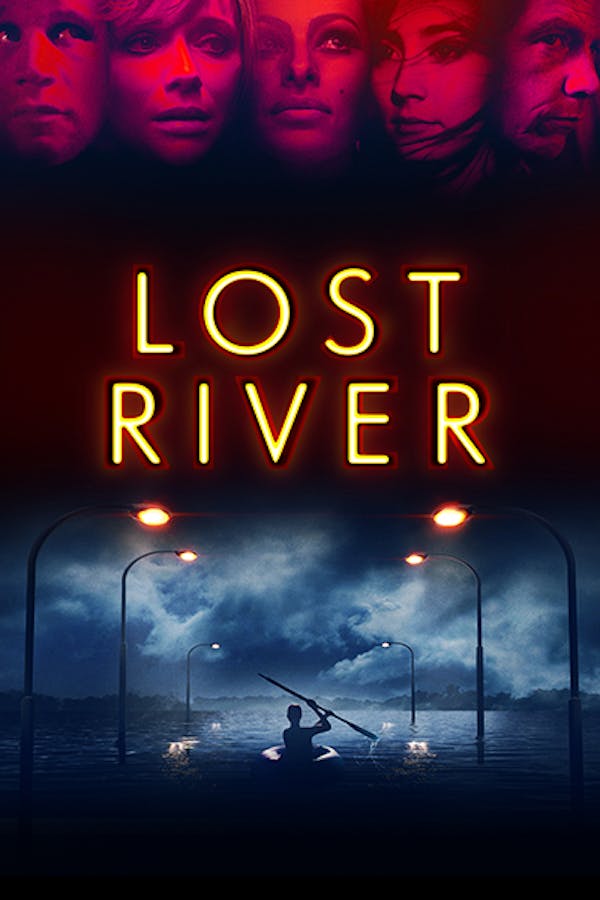 Lost River
Directed by Ryan Gosling
Ryan Gosling's directorial debut LOST RIVER weaves elements of fantasy, noir and suspense into a modern day fairytale. Set against the surreal dreamscape of a vanishing city, Billy (Christina Hendricks) a single mother of two, is swept into a macabre and dark fantasy underworld while her teenage son Bones (Iain De Caestecker) discovers a secret road leading to an underwater town. Both Billy and Bones must dive deep into the mystery if their family is to survive. Also starring Saoirse Ronan, Matt Smith, Eva Mendes, Ben Mendelsohn.
Ryan Gosling directs a macabre and dark fantasy, where a teenager discovers a secret road leading to an underwater town.
Cast: Christina Hendricks, Saoirse Ronan, Matt Smith, Ben Mendelsohn
Member Reviews
quite possibly the worst film i have seen for many a year. Dull, pointless and a feeble attempt at being 'artsy'. Lacked suspense and any real direction. That said, still a massive fan ofChristina Hendricks
More than a touch of David Lynch here I thought, especially in the characterisations of Bully and Dave. Felt a bit rushed at the end and ultimately a triumph of style over substance. I enjoyed it though.
It was okay but for me a bit misleading I though there would be way more fantasy elements and was waiting for them the entire movie they definitely could've used the underground city more but overall was an okay movie.
Really interesting setting, and some good acting, but the plot was severely lacking and the ending didn't hold together.
Really well done atmospheric film that is slight thriller and horror touched with an other worldly feel.