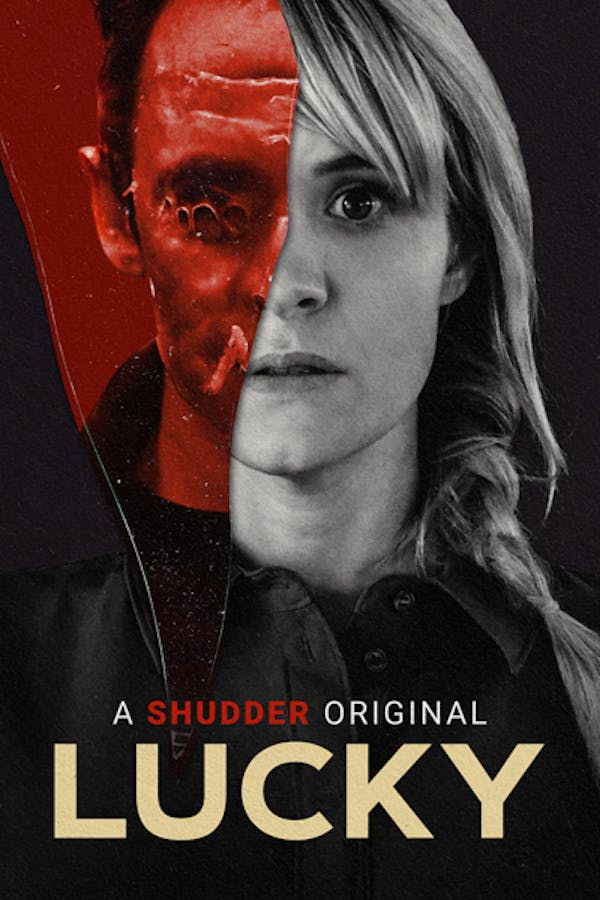 Lucky
Directed by Natasha Kermani
May, a self help author with all the answers, suddenly finds herself stalked by a masked man who mysteriously reappears every night. Even when she kills him. May struggles to get help from the people around her as she fights to stay alive. Is this paranoia, or is she doomed to accept her new reality? A SHUDDER ORIGINAL.
The story of a woman and a mysterious masked man. He reappears every night, even when she kills him. A mind-bending slasher from Natasha Kermani and Brea Grant.
Cast: Brea Grant, Hunter C. Smith, Dhruv Uday Singh
Member Reviews
Do yourself a favour and don't read into the reviews too much. This is a good movie with a terrifying concept and a pretty powerful underlying message. It's overwhelmingly maddening for the main character (and thus, the viewer) at times, and the takeaway is pretty heartbreaking the more you ponder it. Maybe not the scariest, nor bloodiest horror out by any means, but definitely worth a watch. It's less than 90 mins, what have you really got to lose?
Loved it. Really original and unexpected.
It was a good movie. People focused on the feminism missed the point of the movie.
This is the best movie I've ever watched
Wow. No, not a good wow. Don't bother with it unless you want to be told that every man in your life is inherently bad. Really seemed like it was going somewhere - it didn't.