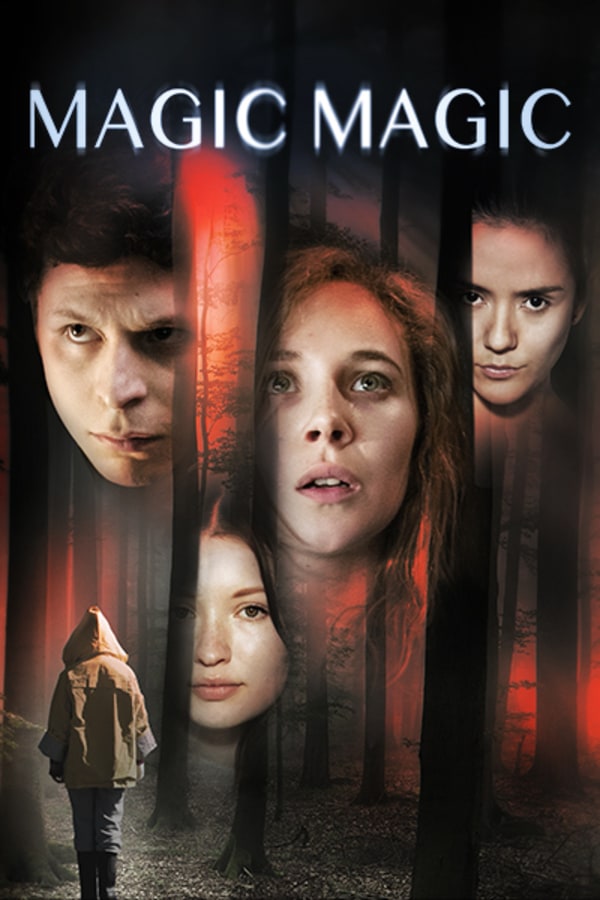 Magic Magic
Directed by Sebastián Silva
A vacationing insomniac loses the ability to distinguish dreams from reality while traveling the Chilean countryside with a group of adventurers that includes her best friend and an enigmatic American in this downbeat saga.
In remote Chile, a vacationing young woman begins to mentally unravel; meanwhile, her friends ignore her claim until it's too late.
Cast: Michael Cera, Juno Temple, Emily Browning, Catalina Sandino Moreno
Member Reviews
Not worth the time to watch
Not bad. The ending was a little confusing but overall a decent watch.
Boring Bland and full of stupidity.
Honestly such a waste of time. Annoying characters.
This is horror alright--actual real life horror of what happens when someone is unable to help themselves and the people around cannot recognize or help, either. This broke my heart. Amazing acting. This is pure psychological drama.