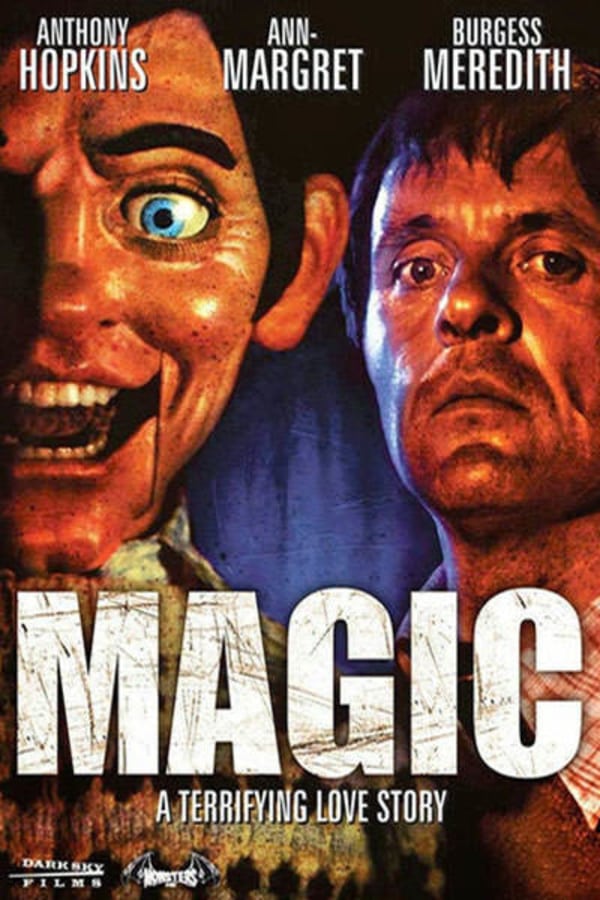 Magic
Directed by Richard Attenborough
Anthony Hopkins plays a ventriloquist whose dummy has a murderous mind of its own in this chilling psychological horror film written by legendary Hollywood scribe William Goldman (MISERY, MARATHON MAN) and directed by future Oscar-winner Richard Attenborough (GANDHI). Famous for its trailer ("Magic is fun. When you're dead!") which supposedly was removed from TV for being too scary, MAGIC still holds up as a terrifying trip to the Twilight Zone. Fans of Hopkins' iconic turn as Hannibal Lecter in THE SILENCE OF THE LAMBS should be sure to experience MAGIC.
A ventriloquist's (Anthony Hopkins) dummy has a murderous mind of its own.
Cast: Anthony Hopkins, Ann-Margret, Burgess Meredith
Member Reviews
Perhaps the most remarkable thing about this movie is the number of shades of tan it features.
Saw this in the theater when it came out. Loved it then, love it now. Amazing how much you forget, like the fact that it was written by the great William Goldman. I can't imagine how this would be without Anthony Hopkins, giving a master class in acting. And directed by Richard Attenborough. Greatness all around. Even the cab driver is great. This movie never gets old. Thanks, Shudder!
Worth a watch, Hopkins is Great.
Anthony Hopkins shows his penchant for f**ked up characters in this great performance. An awesome story of madness. So glad Shudder brought this out of the vault!
Jeff Dunham meets Hannibal Lector.