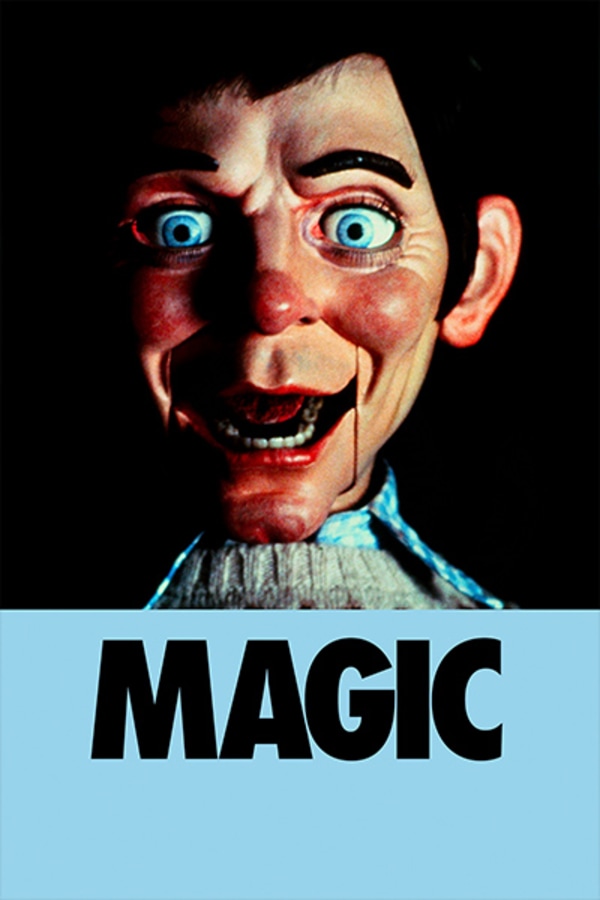 Magic
Directed by Richard Attenborough
Anthony Hopkins plays a ventriloquist whose dummy has a murderous mind of its own in this chilling psychological horror film written by legendary Hollywood scribe William Goldman (MISERY, MARATHON MAN) and directed by future Oscar-winner Richard Attenborough (GANDHI). Famous for its trailer ("Magic is fun. When you're dead!") which supposedly was removed from TV for being too scary, MAGIC still holds up as a terrifying trip to the Twilight Zone. Fans of Hopkins' iconic turn as Hannibal Lecter in THE SILENCE OF THE LAMBS should be sure to experience MAGIC.
A ventriloquist's (Anthony Hopkins) dummy has a murderous mind of its own.
Cast: Anthony Hopkins, Ann-Margret, Burgess Meredith
Member Reviews
What a classic! I remember watching this movie as a child and was scared of puppets. Watching back on it now and seeing Anthony Hopkins doing some of his best acting, I can see where his great acting began rising to where he is at today. GREAT ACTING, GREAT MOVIE!
Pretty damned underrated. Excellent cast, excellent movie.
Yay for split personalities framed in strange ways!
Solid acting across the board but still a pretty mediocre horror movie.
Worth it to see Hopkins, I think?