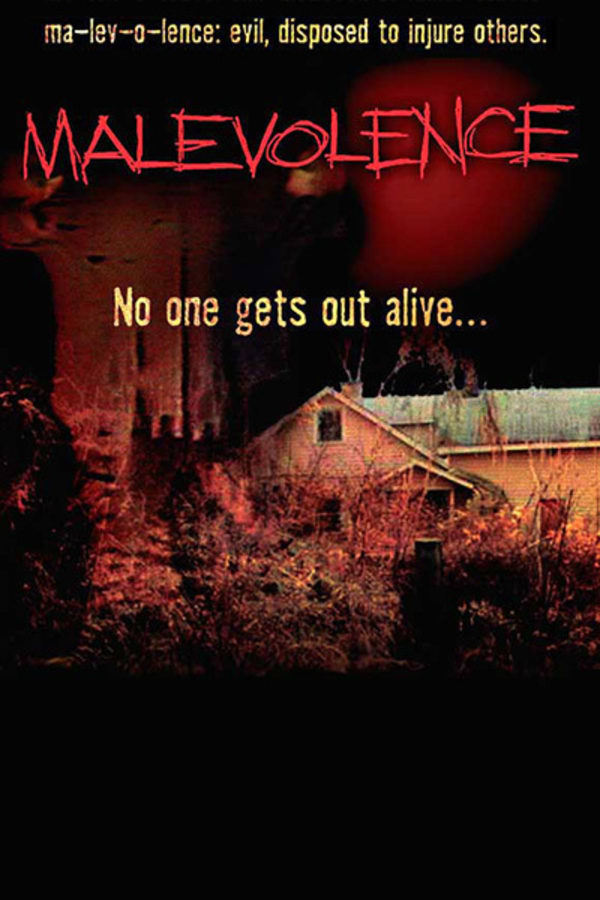 Malevolence
Directed by Stevan Mena
Taken from a backyard swing at his home at the age of six, Martin Bristol has been forced to witness the unspeakable crimes of a deranged madman. For 10 years, Martin's whereabouts have remained a mystery...until now. When a bank robbery goes wrong, desperate felons Julian (R. Brandon Johnson), Marilyn (Heather Magee), and Kurt (Richard Glover), scatter to meet up later at an abandoned house in the middle of nowhere. Grabbing hostages Samantha (Samantha Dark) and her young daughter along the way, the group has no idea that the house they've chosen for their seclusion is about to become a hunting ground - with them as the prey.
After a heist goes wrong, two robbers wind up stalked by a deranged serial killer.
Cast: R. Brandon Johnson, Samantha Dark, Heather Magee
Member Reviews
Extremely well done low budget indie slasher. It's like a different take on Halloween with another setting and story. Great soundtrack. Good stuff.
The only thing scary about this movie is the acting
The synopsis is better than the actual movie.
Best movie I've seen on Shudder yet! Wish I could download to watch again later! Reminds me of Halloween! Enjoy.
A bit slow paced, cliched, and an ending that is just absolutely unnecessary. It's a movie that isn't terrible, but isn't great either. Die hard slasher fans might get use out of it, but no one else will.