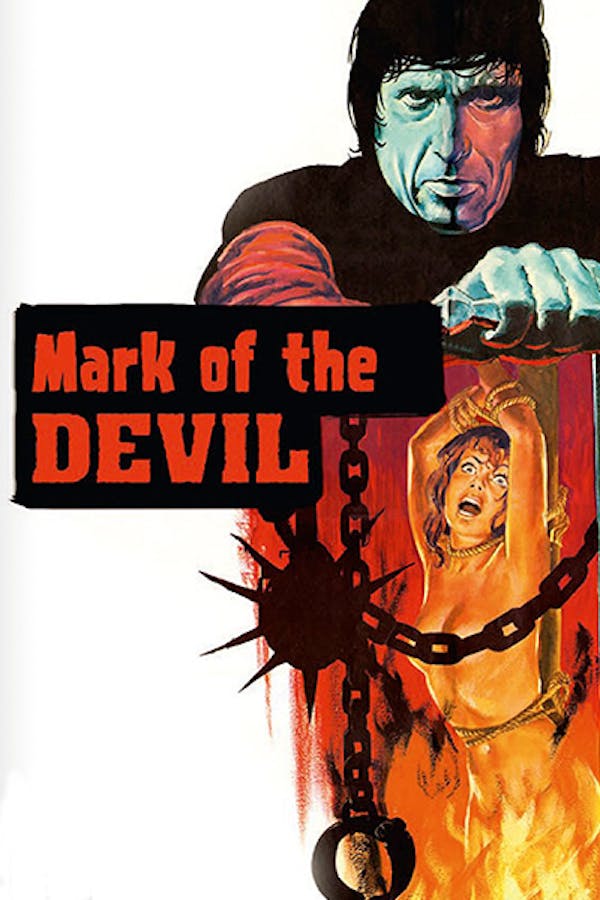 Mark of the Devil
Directed by Michael Armstrong
In this gothic horror set in 18th century Austria, witchfinder Lord Cumberland (Herbert Lom) and his apprentice Christian von Meruh (Udo Kier) travel the countryside tracking down those they suspect of devil worship, issuing severe punishments and toture to anyone deviating from God's path. When rival witchfinder, Albino (Reggie Nalder) is murdered by Lord Cumberland, Christian loses faith in his mentor and begins to question the true motive behind the church's witch trials. An unflinching look at religious persecution, MARK OF THE DEVIL explores the hypocrisy of Christianity challenging ideas of morality and religion in this depraved tale. Contains violence and gore.
A witchfinder questions his duties in this stark, unsettling 18th-century set horror.
Cast: Udo Kier, Herbert Lom, Olivera Katarina,
Member Reviews
Classic Horror! Ending sucks though.
Pretty good 70s exploitation film, cool to see a young Udo Kier, if you don't like dubbing, this one might throw you off because there is dubbing and even the actors speaking English were dubbed so it gives it a weird effect, otherwise it was a solid movie. Knowing that they gave barf bags as a promotional stunt when this movie released makes it even better!
Somewhere between gothic horror and torture porn, Mark of the Devil holds up surprisingly well as a nasty exploitation flick and even better as an anti-religious diatribe. Ends on a grim and cynical note that I didn't see coming.
A heartbreaking tale of our legendary long history of pure murder in the name of God. Makes you question humanity. The characters are just as wicked as one could imagine. I'd never want to live in these primitive times!☮️ Awesome film with few heros, but a lot of death and despair.
Holds up surprisingly well in story and visuals considering its from the 1970s. I was expecting to be disappointed, but was pleasantly surprised. My biggest issue is the dubbing is hard to deal with and there is no subtitle option.