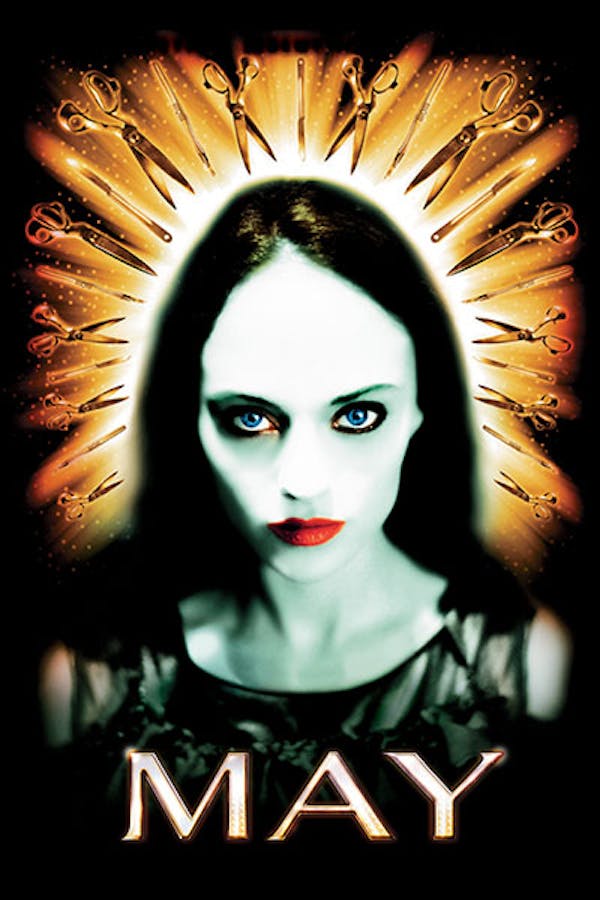 May
Directed by Lucky McKee
Nobody knows what to make of May (Angela Bettis). Born with a lazy eye, for which she wore a patch while growing up, she became a loner oddball whose only friend was a perfectly kept doll. She moves to L.A. and takes up with a filmmaker (Jeremy Sisto), but the relationship sours quickly -- and dangerously. She then befriends an alluring lesbian colleague (Anna Faris), but that, too, along with every connection May attempts to make, turns deadly. Contains strong language, violence and gore.
Every connection May makes turns out deadly.
Cast: Angela Bettis, Jeremy Sisto, Anna Farris, James Duval
Member Reviews
Wow. Wasn't sure what to expect. But BOOM!
This grew on me the more I thought about it later.. It's a good film. And Jeremy Sisto 😍😍
One of my top 10 favorite horror movies. It's just one of those movies you have to see for yourself so I highly recommend it.
Angela Bettis is great in this film. Fantastic movie and highly recommended :)
Very good creepy movie about a weird anti-social girl.