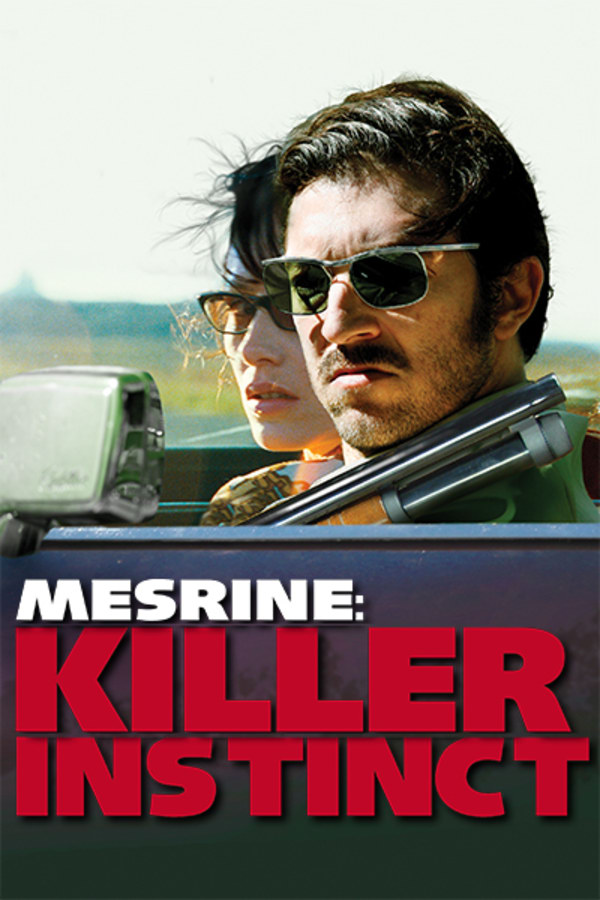 Mesrine Part 1: Killer Instinct
Directed by Jean-François Richet
The first of an epic two-film saga, MESRINE: KILLER INSTINCT introduces us to Jacques Mesrine (Vincent Cassel): daring bank robber, showman, master of disguise, escape artist and iconic real-life outlaw. Returned from war, Mesrine turns to a life of crime after being taken in by gangster Guido (Gérard Depardieu). He quickly discovers he has a gift for robbing banks and forms a duo with lover Jeanne Schneider (Cécile De France, "Hereafter") to rival Bonnie and Clyde. When the couple is finally hunted down and sentenced to ten years in a maximum-security penitentiary, Mesrine sets out to prove that no prison is big enough to contain him.
Witness the legend of iconic real life outlaw, Jacques Mesrine.
Cast: Vincent Cassel, Cecile De France, Gerard Depardieu
Member Reviews
A man of no redeeming qualities who can't even entertain the idea of redemption. Just a bad story.
Fantastic! Glued to the screen from beginning to end! Gripping and action packed! Kudos!
Shudder long ago redefined itself as no longer just horror. From the 'About' page: "Brought to you by AMC Networks, Shudder is not only a premium streaming video service, but an experience unlike any other. We built Shudder to specifically super-serve fans of all degrees of thrillers, suspense, and horror. Home to the largest and fastest-growing human-curated selection of high-quality, spine-tingling, and provocative films, TV series, and originals, there's always something new and unexpected for Shudder members to explore."