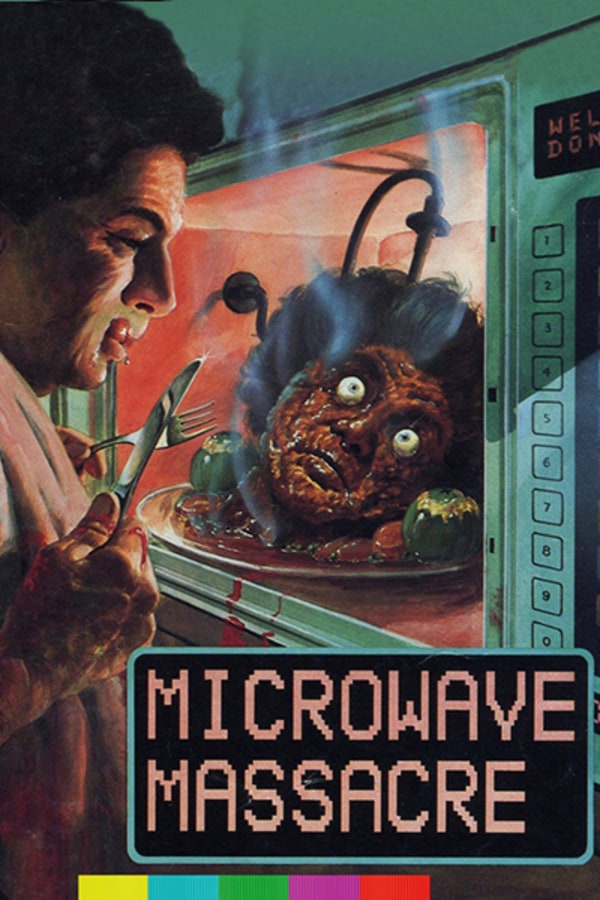 Microwave Massacre
Directed by Wayne Berwick
In this campy '80s horror comedy, a killer microwaves his victims and eats them. Poor Donald's nagging wife May refuses to serve anything except fine cuisine, when all he wants is a plain old baloney sandwich. When a fight over food goes too far, Donald chops May up into bite-sized pieces and devours her! Soon Donald's bringing hookers home, filling his fridge with their tasty tootsies, and serving the meat to his buddies. Filled with corny jokes delivered with no comic timing whatsoever, this is a must for John Waters fans and bad movie lovers everywhere. Contains sexual scenes, violence and gore.
In this campy '80s horror comedy, a killer microwaves his victims and eats them.
Cast: Jackie Vernon, Loren Schein
Member Reviews
Giving this 1 skull because this is absolutely dreadful. What a waste of a great movie name.
Microwave Massacre gets a little long in the tooth near the end (even at a short 75 minutes), but the sleaze and goofiness make it all worthwhile. :)
Absolute waste of time, I didn't even finish it and I love campy 80s horror. This one was boring, unfunny and nothing happened for a good long while.
I actually expected a lot worse from this movie but it was surprisingly decent. Obviously it falls under the cheesy horror department with the bad jokes and terrible FX work ( so I recommend getting high AF before watching) but it never gets so cheesy that you want to turn it off. It's got comedy, gore, a decent plot line that's easy to follow and generous boob shots so I guess that makes it a win in my horror books
Pure 80s trash...someone make Rob Zombie watch this and learn to make sleaze properly. Ridiculous, and hilarious, both good and bad ways!