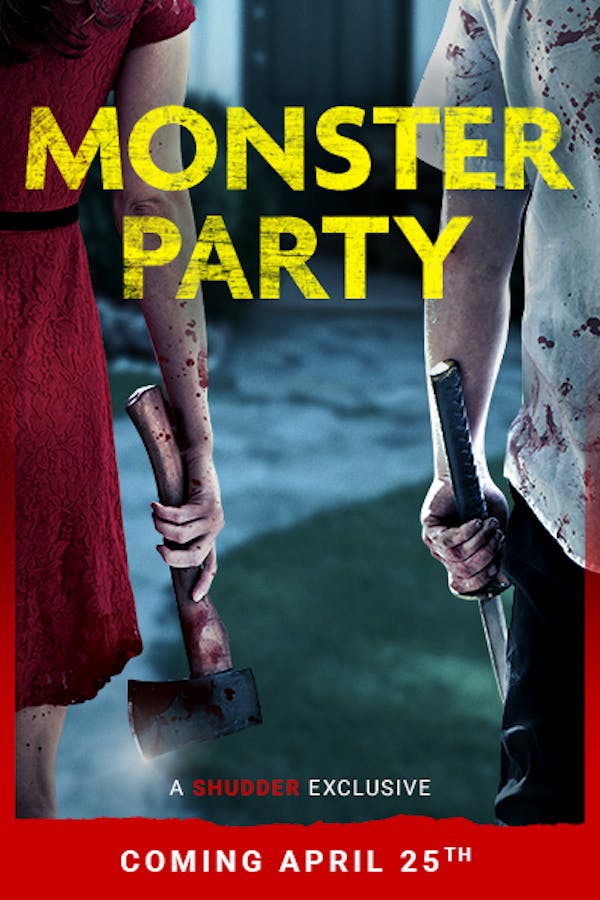 Monster Party - Coming April 25
Directed by Chris von Hoffmann
Three small-time burglars pose as caterers for a fancy dinner party at an extravagant mansion. But their plan for the perfect heist goes horribly wrong when they discover that the family and their guests are actually a support group of recovering serial killers. Rowdy, bloody and surprising, Monster Party is a stylish, class clash.
Coming April 25
Cast: Julian McMahon, Robin Tunney, Sam Strike, Virginia Gardner, Erin Moriarty
Member Reviews
Totally fun movie, I highly recommend it
Pigdestroyer ???? I did watch Monster Party. It is a better movie. Sorry. Go & smoke whatever. I am not into smoking any shit. Horror movies are my high. Piss you off more. Dumbo is a better film.
if you know anything about 12 step programs you will get a chuckle watching this.
Not sure what kind of mutated crack people are smoking if they compare this to the movie Us before they've even seen this movie but sure why not give it 5s
I'm giving the preview 5 💀s because it looks like this will be a good movie to watch. I can't wait