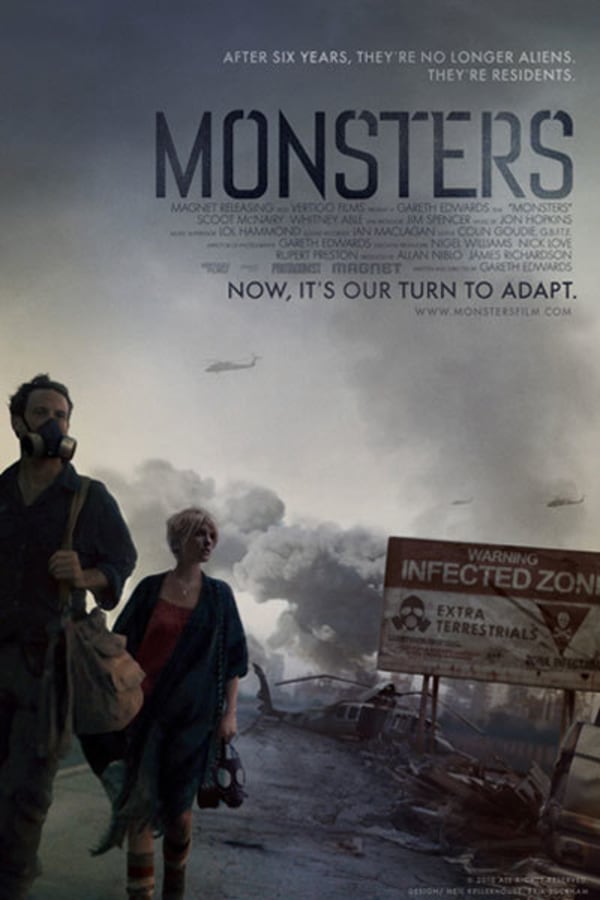 Monsters
Directed by Gareth Edwards
A man and a woman must make their way through a country overrun by alien monsters in this clever twist on monster movie conventions which put director Gareth Edwards (GODZILLA, STAR WARS ANTHOLOGY: ROGUE ONE) on the map. After a NASA probe carrying samples of alien life crashed over Central America, fantastic and scary new life forms began to appear there. As military forces try to contain the creatures, a US photojournalist and a shaken tourist make their way through Mexico, pondering the meaning of what's happened and trying their best to stay alive.
Two strangers must travel through a land overrun by alien beings.
Cast: Scoot McNairy, Whitney Able, Annalee Jefferies
Member Reviews
Not what I expected, but not terrible by any means.
Not bad, but it's one of those films you will see once and forget you've seen it until your half way through the second time.
The premise is a good one. But the movie fails on so many levels. It's a forgettable flick I have been conned into watching it three times thinking it was a movie I had not seen only to find a half an hour in the I had seen it lol it's ... disappointing