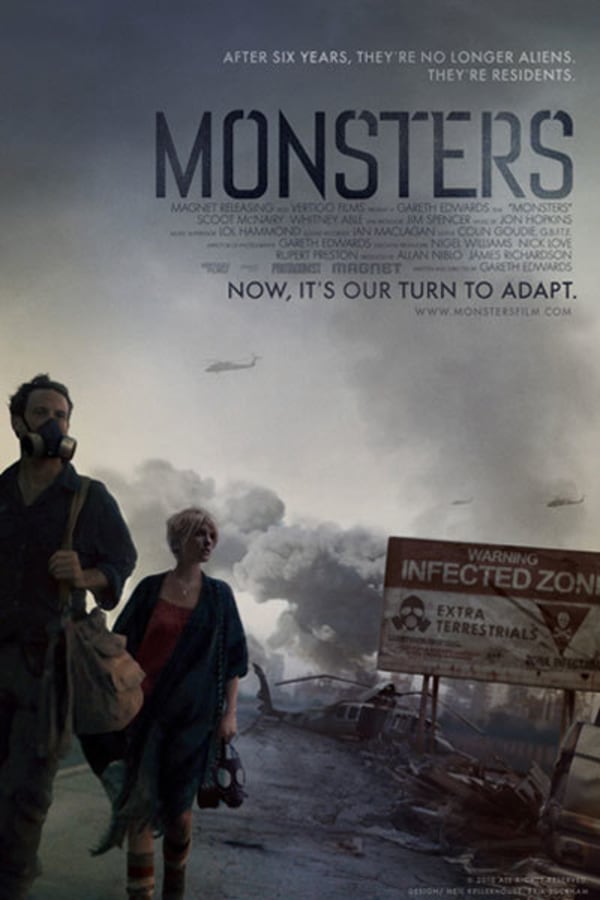 Monsters
Directed by Gareth Edwards
A man and a woman must make their way through a country overrun by alien monsters in this clever twist on monster movie conventions which put director Gareth Edwards (GODZILLA, STAR WARS ANTHOLOGY: ROGUE ONE) on the map. After a NASA probe carrying samples of alien life crashed over Central America, fantastic and scary new life forms began to appear there. As military forces try to contain the creatures, a US photojournalist and a shaken tourist make their way through Mexico, pondering the meaning of what's happened and trying their best to stay alive.
Two strangers must travel through a land overrun by alien beings.
Cast: Scoot McNairy, Whitney Able, Annalee Jefferies
Member Reviews
This is the story of two lesbians on a siesta in mexico running from land octopuses in a glorious life journey for the one on testosterone to get better bangs.
Great movie but it could have ended much better🤦🏽‍♀️
Very good! It's definitely not an action packed monster movie, but it is still a pretty good film.
I watched the whole movie through... and I don't even remember what it was about... so, there is that.
Pretty but so many wasted opportunities. It felt like I was mostly watching a long ass cinematography demo reel