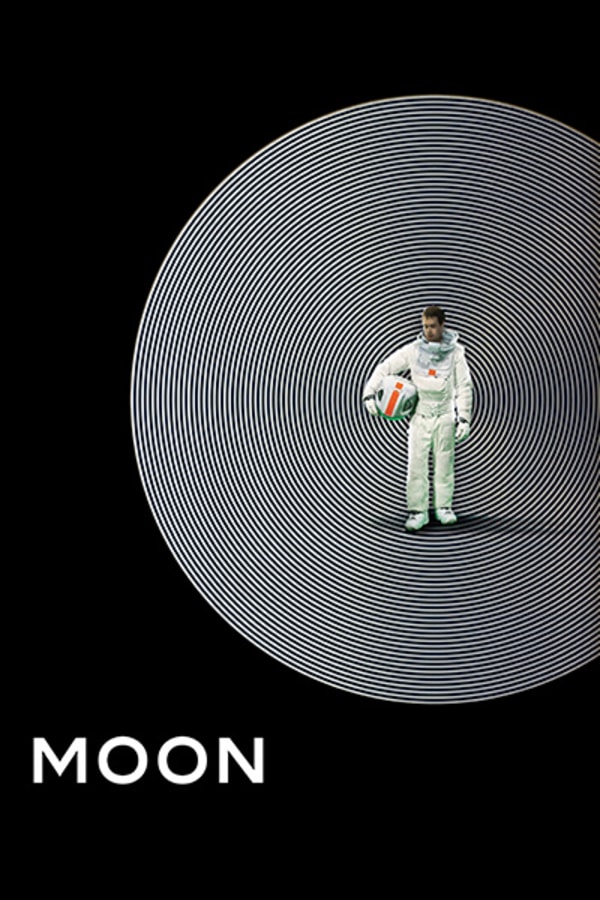 Moon
Directed by Duncan Jones
On the far side of the moon, lone miner Sam trudges to the end of his three-year stint for a mega-corporation that has hit a gold vein by harvesting lunar rock for energy. With only a self-mechanized robot (whose only human feature is a Happy Face/Sad Face component) for company, Sam shows signs of cabin fever. Hallucinating and obsessing about his wife and daughter on Earth, his fragile condition deteriorates, exacerbated when he gets whacked on the noggin as he crashes his rover on the lunar surface. Sam emerges from his grog to find an aggressive version of himself tromping around the space vehicle. Hallucination? Clone? Doppelganger?
250,000 miles from home, the hardest thing to face...is yourself
Cast: Sam Rockwell, Kevin Spacey, Dominique McElligott
Member Reviews
SICK , I did not see them plot twists coming at me like a warped maze full of stars
Shudder rocks, I fkin love what you all have put together here. Thank you. Oh, the movie is good to. I had seen it before and thought I'd watch it again. About ten minutes into it I was like, " I don't think I wanna do this.", but gave it time anyway. This was not to my dismay as I remembered what a great mind fk this movie is. Loved it, thanks again guys and ghouls.
I was a fan of this movie from years back. Upon rewatch, I realized it has a similar vibe to the HBO reimagining of Westworld. Or, rather, vice versa.
Well done but not mind-blowing