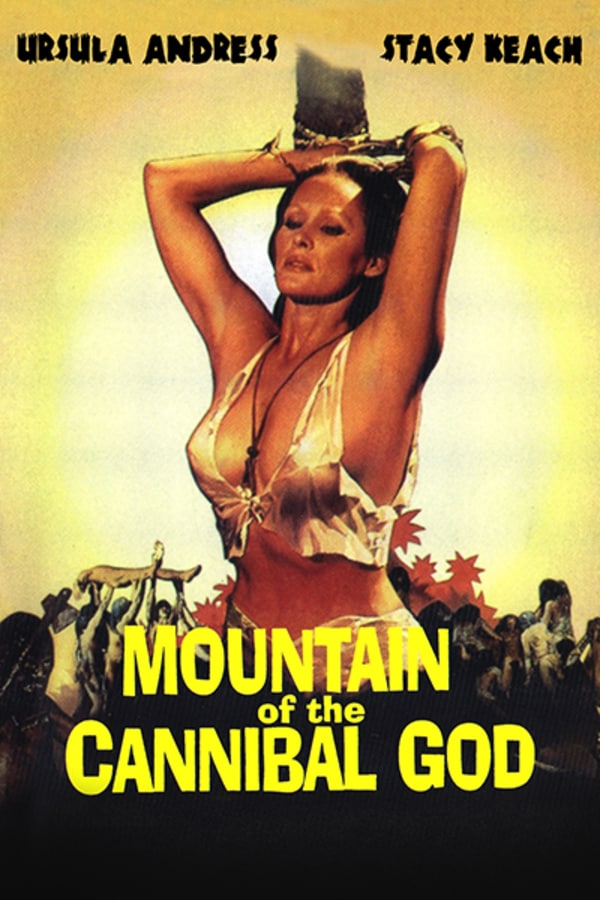 Mountain of the Cannibal God
Directed by Sergio Martino
In Sergio Martino's (TORSO) criminally underrated contribution to the Italian cannibal subgenre, a woman (Bond babe Ursula Andress) hires a professor (Stacey Keach) to guide her and her brother into the jungle where her anthropologist husband mysteriously disappeared. But after a scary start, the trio team up with an explorer and head towards Ra Ra Me, the "mountain of the cannibal god", where a tribe of flesheaters lurks in the shadows, waiting patiently (with a honey marinade) for their latest meal to arrive. Trust us, this one's best watched on an empty stomach...
A woman and her brother enlist a professor to guide them into the jungle where a cannibal tribe lives.
Cast: Ursula Andress, Stacy Keach, Claudio Cassinelli
Member Reviews
What a hidden gem among Cannibal movies!!! I've always slept on this one in favor of the more famous cannibal films but this one seems to have laid a foundation upon which both Holocaust and Ferox used. LOVED IT!!!!!!!
It wasn't bad! Some pretty gross moments in there, but if you read the disclaimer you shouldn't be surprised.
despite the bad reviews. i like this movie. i don't look at it as a horror film. more like an adventure film. it was filmed in sri lanka in its entirety
Generally tedious, but the Cannibal Orgy has some effective moments. Cannibal Holocaust is perhaps the only truly good movie in this genre. But as an exploitation buff, it's worth a shot.
Worth a watch. Not the best of the genre but quite enjoyable.