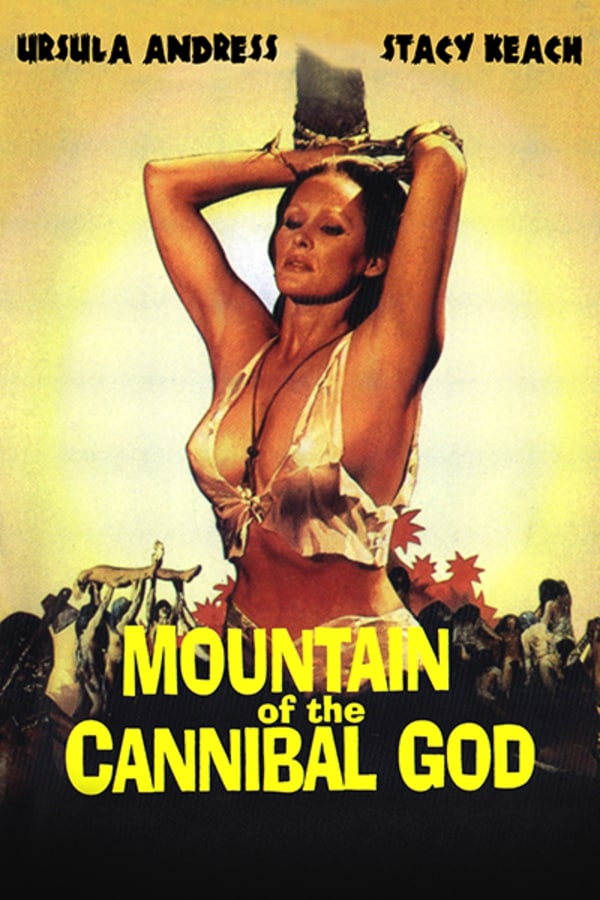 Mountain of the Cannibal God
Directed by Sergio Martino
In Sergio Martino's (TORSO) criminally underrated contribution to the Italian cannibal subgenre, a woman (Bond babe Ursula Andress) hires a professor (Stacey Keach) to guide her and her brother into the jungle where her anthropologist husband mysteriously disappeared. But after a scary start, the trio team up with an explorer and head towards Ra Ra Me, the "mountain of the cannibal god", where a tribe of flesheaters lurks in the shadows, waiting patiently (with a honey marinade) for their latest meal to arrive. Trust us, this one's best watched on an empty stomach...
A woman and her brother enlist a professor to guide them into the jungle where a cannibal tribe lives.
Cast: Ursula Andress, Stacy Keach, Claudio Cassinelli
Member Reviews
Worth a watch. Not the best of the genre but quite enjoyable.
I would like my 102 minutes back. That is all.
This was either a misfire or some money laundering front... the effects are bad, the "action" uninspired, and the story: immensely convoluted.
pretty good. drags on a bit in some places.