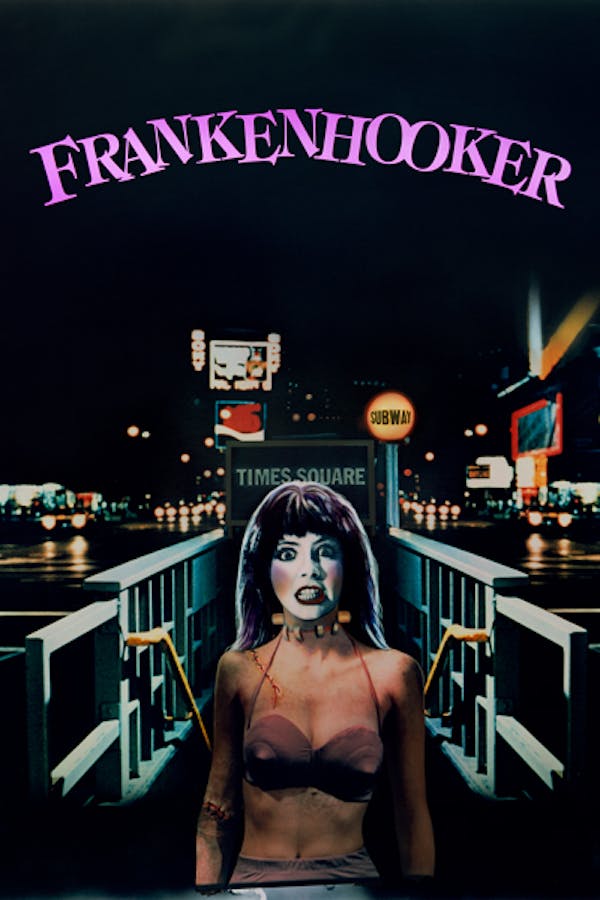 Frankenhooker
Directed by Frank Henenlotter
An amateur scientist uses the bodies of dead hookers to revive his dead girlfriend, but gets a big surprise when those bad girls' body parts bring out the worst in his innocent sweetheart. BASKET CASE and BAD BIOLOGY director Frank Henenlotter's outrageously funny cult horror favorite became an unlikely VHS hit in 1990, with Bill Murray himself famously proclaiming, "If you see one movie this year, it should be Frankenhooker." Solid advice then - and now. Don't miss this raunchy and ridiculous good time that'll have you steering clear of the red-light district. Contains strong language and sexual scenes.
An amateur scientist uses the bodies of dead hookers to revive his dead girlfriend.
Cast: James Lorinz, Joanne Ritchie, Patty Mullen
Member Reviews
Not very good. Main character lacked anything likable or relatable and needed additional (and bizarre) "self-motivation" to go through with his plan. The horror scenes were strange at best and often just cringe-worthy, and there were very few gags and laughs for a comedy.
fun movie, sort of combination of Frankenstein and reanimator with very low budget troma flavor to it. James Lorinz is great as always, very enjoyable.
loved it! im a huge fan of henenlotter, although brain dead is still my favorite of his, frankenhooker is tied with basket case. loved the vibes.
This is his best work. Way more fun and watachable and lots of nudity. The 80s rebellious punk vibe in the hard streets, it is such a great vibe. Like Zorro in them swear pants and tank or the gritty bars covered in graffiti, the good old days and great time capsule of nostalgia. Could have used more comedy but kind of like that they played it more straight but not get overly technical with the sci-fi blabbo, cause some like to get too goofy. What can ya say, the girls a doll as are the other hookers, and dude plays his Frankenstein role very well. 5 Star 80s Gold.