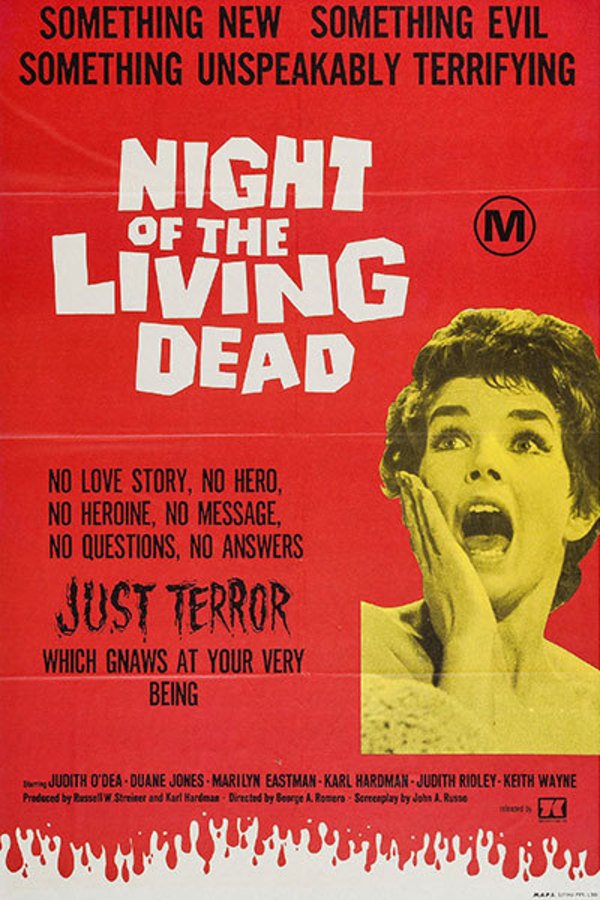 Night of the Living Dead
Directed by George Romero
George Romero's original zombie classic introduced viewers to a new type of terror: the walking dead, slow moving, but determined to feast on your flesh! From the first moments of its iconic opening sequence, NOTLD changed the game for horror directors, creating a genre that - like the zombies themselves - still shows no sign of slowing down. But Romero's most brilliant and controversial innovation was casting African-American actor Duane Jones as the lead, and offering a devastating - and still relevant - commentary on racism during the film's final moments.
George Romero's original zombie classic introduced viewers to a new type of terror.
Cast: Duane Jones, Judith O'Dea, Karl Hardman
Member Reviews
The movie that paved the way for how the modern zombie would be portrayed (and definitely a major change compared to Bela Lugosi's "White Zombie")! Also what makes this movie great is that it expands the tension in a way similar to how the characters from Hitchcock's "The Birds" were held up inside a house together, but was made central to the conflict rather than towards the end of the movie!
A classic film. If you do not like this movie then maybe you are the problem.
Night of the Living Dead reinvented what it meant to be a zombie. While one could argue that latter Romero zombie films like Dawn of the Dead or even Day of the Dead are better pictures, none captured the audience quite like NotLD. And regardless of what some critics may think, the beauty of Night is it doesn't hit you over the head with the political/social commentary or allegory. Yes it's there, but the casting of Duane Jones (as admitted by Romero himself), was more of a happy (perhaps subconscious) casting choice. Along with Texas Chainsaw Massacre, NotLD is a perfect example of exploitation of the highest order and shouldn't be missed.
5 skulls. You already know why!
One of the greatest horror movies of all time. No matter how many times you watch this movie its always a good scare!