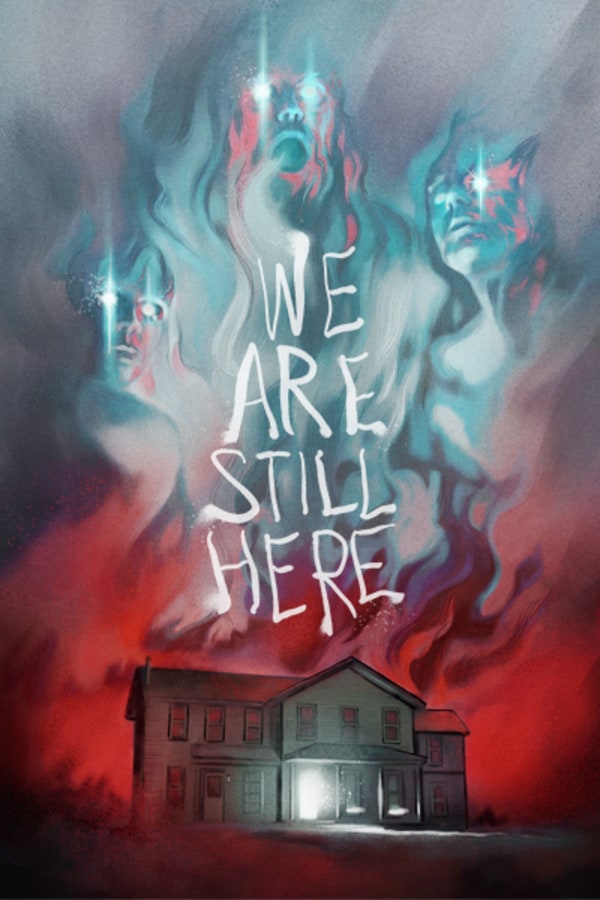 We Are Still Here
Directed by Ted Geoghegan
When grieving parents Paul (Andrew Sensenig) and Anne (Barbara Crampton) move into the home of a family of bloodthirsty spirits, they mistakenly think the presence is their son. Seeking help, they invite psychic friends May (Lisa Marie) and Jacob (Larry Fessenden) to make contact, but soon realize vengeful spirits aren't all they have to fear. This grisly splatterpunk spin on haunted house flicks brilliantly twists audience expectations before culminating in an outrageously bloody finale you won't be able to shake. Named one of 2015's top 10 horror films by Rolling Stone.
Grieving parents move into a new home that houses a family of bloodthirsty spirits.
Cast: Barbara Crampton, Andrew Sensenig, Lisa Marie, Larry Fessenden
Member Reviews
Acting a little stiff although I liked May's husband, always cool to have an old stoner for comic relief. If anyone watches The Golden Girls, the realtor that sold Paul and Ann the house plays Rue McClanahan's gay brother, cool tidbit. A fun new horror concept with a satisfying ending. Give it a whirl. I remember renting this back in 2014, I only watched the first twelve minutes cuz I had a feeling it would suck, happy I gave it another chance.
genuinely frightening. great emotional storytelling. reminded me of my kid after he came back from college his first semester.
Fantastic homage to Fulci... LOVED it!!