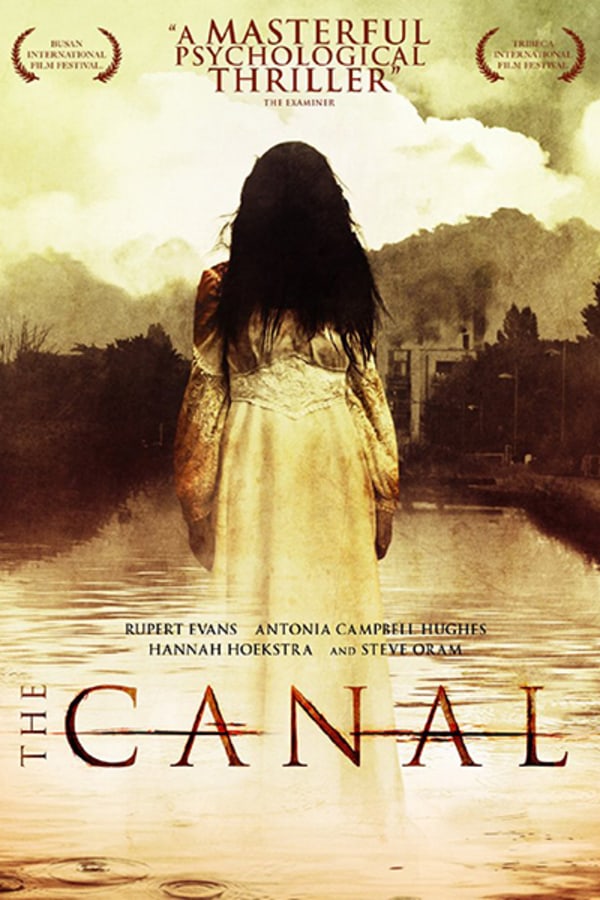 The Canal
Directed by Ivan Kavanagh
Whilst sorting through film footage of a horrific 1900s murder case, archivist David (Rupert Evans) discovers his family home was the scene of the gruesome crime in question. Initially dismissing the case as ancient history, David begins to question everything when the horrific crimes of the past bleed into reality. Teetering on the brink of insanity, a shattering betrayal sends David over the edge as he finds himself embroiled in a sinister plot. Based on an Irish ghost story, Ivan Kavanagh's THE CANAL is an effective murder mystery with a compelling supernatural twist. Contains sexual scenes, violence and gore.
A film archivist is haunted by a turn-of-the-century murder in this acclaimed Irish horror.
Cast: Rupert Evans, Antonia Campbell-Hughes, Hannah Hoekstra
Member Reviews
A solid find. Even though by the 12 minute mark I realize I've seen this before, I decided to watch it again. The one major complaint I have is with the main actor David as he whispers through 90% of the movie. So you are constantly adjusting the volume,there was no close captioning, because he's constantly whispering and everybody else is talking at a normal level. Or your other choice is to turn it up loud enough so you can always hear them but then get your ears blasted when everybody else speaks. And while it doesn't break the mold and yes it's been done before it's still a solid pretty well Written movie. 4.5 💥💥💥💥
Really good acting, a story that maybe has been done before - but just don't go in to this thinking it's going to break the horror mould and you'll be alright. Female characters need a lot of work. But I got sucked in and didn't look at my phone once, so. Doing something right.
I don't know why I did not turn this movie off within the first minute of watching (very predictable and not good at all). Not a good movie at all, please don't waste your time!
The Canal: 3/5 This was a pretty good thriller with some good spooky moments thrown in here and there. Overall, the plot and ending are extremely predictable. All you have to do is have seen a few other thrillers in the past and this one's plot will unfold to you in a very predictable way. The acting and execution are good overall.