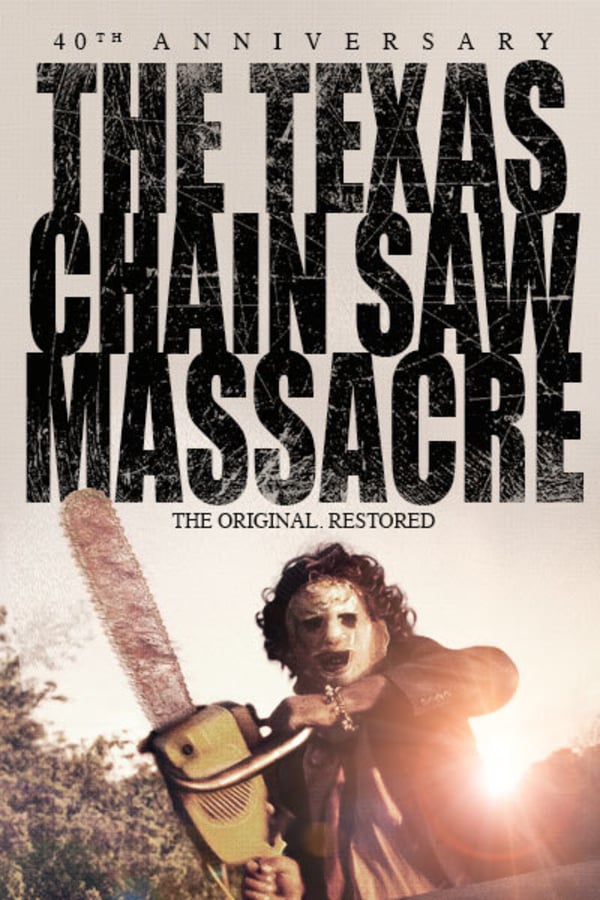 The Texas Chain Saw Massacre
Directed by Tobe Hooper
THE TEXAS CHAINSAW MASSACRE not only changed the face of horror in 1974 but still remains one of the most shocking, powerful and terrifying films ever made. Widely banned on its release it's notoriety has not diminished and this harrowing tale of a depraved Texan clan, and its chainsaw wielding icon of horror, Leatherface, continues to stun and disturb audiences like no other film. This new director supervised restoration brings new life and detail to the film and immerses the viewer as never before. Contains violence and gore.
A group of friends are terrorised by a chainsaw wielding madman and his depraved family in this legendary horror.
Cast: Marilyn Burns, Allen Danziger, Paul A. Partain
Member Reviews
this film belongs in everyone's horror film collection.
Can't get enough of this movie. Probably my number one favorite film (not just horror) ever. The screams the blood the chainsaw. Truly a mad mans love story in the sense of "the one that got away". Masterpiece
Possibly the greatest example you could ever give in the argument that horror films are capable of being fine art.
this is one of the best horror films i've ever seen. my favorite part is when franklin tells sally: " GET BACK AND PUSH DOWN, or my all time favorite was: " SALLY I HEAR SOMETHING STOP!! then wham he gets it, leatherdmface comes out of no where. leaterface youre the best. and begmfore i leave I'd also likr to take this time out if i may to say ( rest in peace mr. gunner hanson you wil forever be leatherface to me.