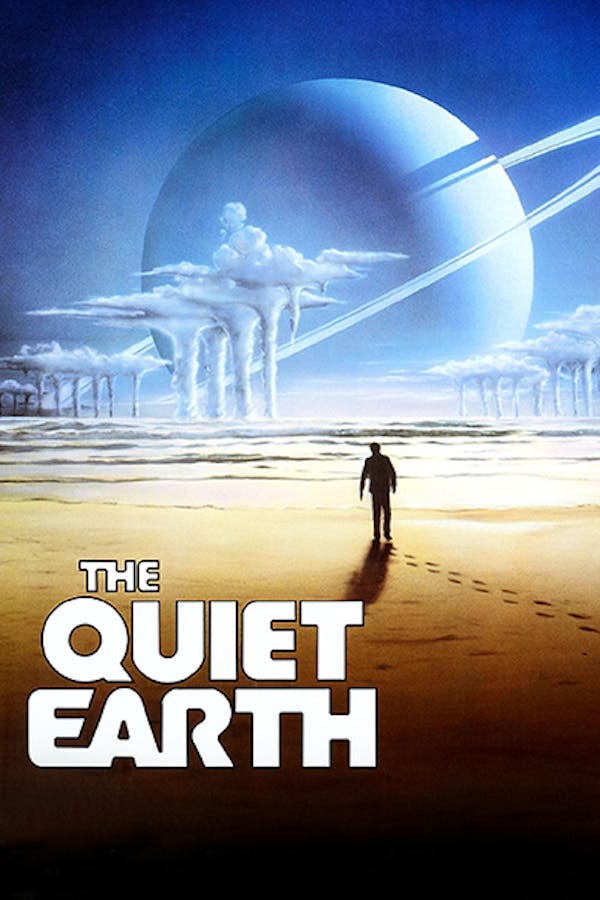 The Quiet Earth
Directed by Geoff Murphy
Zac Hobson (Bruno Lawrence, As Time Goes By), a scientist working on a pioneering energy project, wakes up one morning to find that the technology has malfunctioned, leaving him as seemingly the only man left on earth. As Zac wanders the deserted city of Hamilton, New Zealand, hoping to find some remnant of life besides himself, his mind begins to disintegrate until fantasy and reality blur together in a heady, terrifying cocktail.
A scientist is seemingly the only man left on earth in this eerie, essential vision of the post-apocalypse.
Cast: Bruno Lawrence, Alison Routledge, Pete Smith
Member Reviews
pretty good slow at times but breath taking 10/10 will watch again
The kind of film that changes someone.
Not terrible, but hampered by a slow pace, limited budget, and maddeningly inconsistent characterisations. Never mind that 'ending.'
I remember watching this late at night when I was in high school. I borrowed a copy from the video store I worked at the time. The score of this film stuck with me over the years, very haunting. It's not for everyone- it's slow paced, takes a bit to figure out what's going on and the acting is good in some planes and mediocre in others. Still, it's visually very beautiful in places and really makes one think about what it would be like to experience that kind of loneliness, even for the misanthropes among us. I echo another reviewer who said it's best enjoyed late at night with a glass of your favorite spirit.