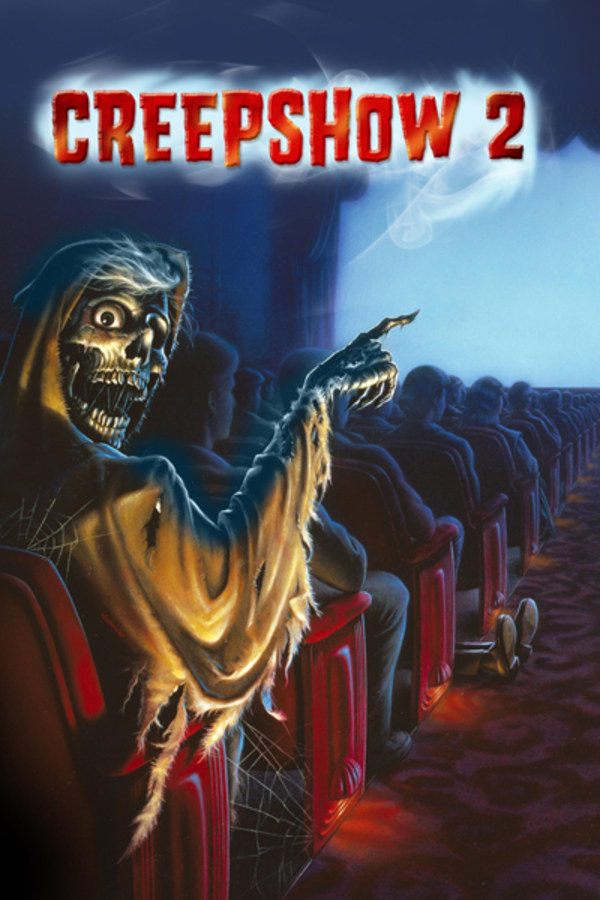 Creepshow 2
Directed by Michael Gornick
The rotting Creep himself is back with three new gruesome tales of horror that will make your skin crawl: a cigar store wooden Indian comes to life to avenge the store owner's brutal murder at the hands of three punks in "Ol' Chief Woodenhead." Then four teenagers become the target of a terrifying, man-eating oil slick in "The Raft." The chills continue with "The Hitchhiker," the chilling tale of a woman who keeps running into, and over, the same mutilated man on a lonely road. Prepare for a terrifying roller coaster ride from the masters of horror!
The rotting creep returns to spin three scary stories.
Cast: Tom Savini, Domenick John
Member Reviews
The first Creepshow was the very first horror movie I watched, I was 6 and my dad rented it on VHS.. I wasn't allowed to watch it, however.. around 3am when I knew my parents were out good for the night, I snuck downstairs.. built a fort with cushions and watch in horror the comic book I loved that my cousin gave me (and the reason I HAD to watch this movie) came to life! I've been chasing that high ever since. Unfortunately the Creepshow franchises got less scary as I started to develop a deeper level of fear, but the 2nd was that bad, in fact I rate 5 skulls because I will always love Creepshow (and the chesseser sequels) because what it started and represents!
I first watched Creepshow with my Dad. who got me into horror. it's cheesy but it's major nostalgia for me. always entertaining.