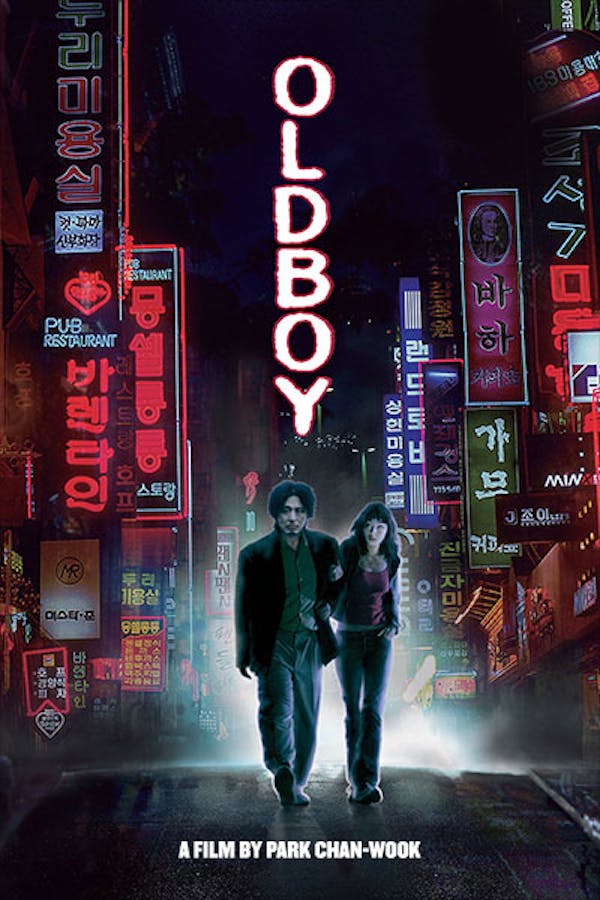 Oldboy
Directed by Park Chan-Wook
After a drunken night on the town, Oh Dae-su is locked up in a strange, private prison for 15 years. When freed, the once-ordinary businessman is on a quest for answers and a vicious journey of vengeance in Park Chan-wook's acclaimed, shocking modern revenge classic.
Locked up in a strange prison for 15 years, a man is freed and out for answers in this modern revenge classic.
Cast: Choi Min-sik, Yoo Ji-tae, Kang Hye-jung
Member Reviews
Truly one of the best films I've seen. Such an intriguing storyline that keeps drawing you in until the end - The ending.. it still shocks me every time I watch it. I recommend this movie to everyone.
It's just another beautiful Tuesday, it was a moonlit night at the castle, bang bang bang at the docks.
One of Park Chan-wook's Trilogy of Vengeance. Superb film with excellent performances, directing and visual design. The story is a compelling mystery about the cost of vengeance. The whole trilogy is ace (Lady Vengeance, Sympathy for Mr Vengeance are the other 2 in the series), but this is my favourite of the 3. Enjoy!
what the fuck man. incredible.
nothing needs to be said. hands down fire