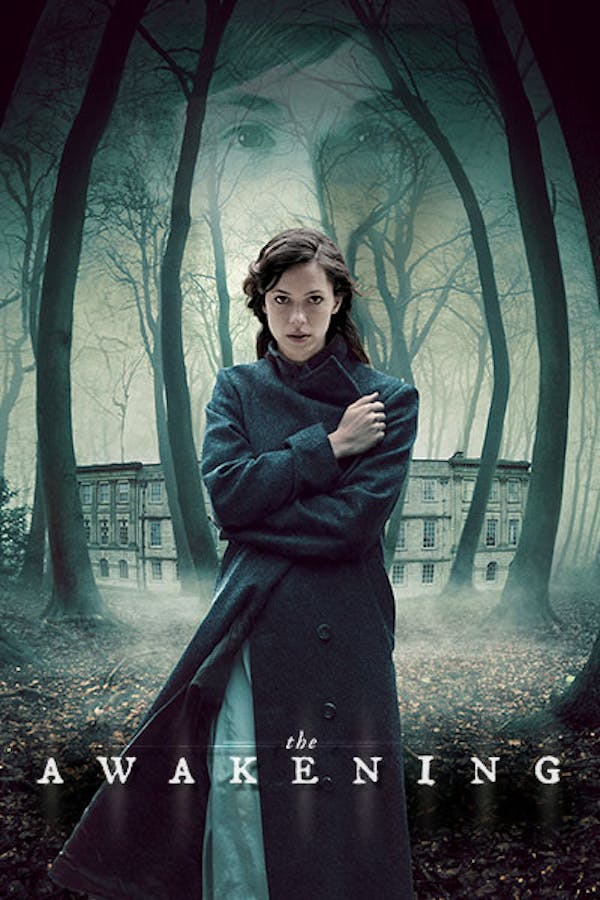 The Awakening
Directed by Nick Murphy
In 1921 London, Florence Cathcart has devoted her career to exposing the supernatural as nothing but a hoax. When she's approached to investigate the recent death of a boy at a boarding school, students report sightings of the young child's ghost. Initially, the mystery surrounding the ghost appears nothing more than a schoolboy prank, but as Florence continues to investigate, she begins to believe that her reliance on science may not be enough to explain the strange phenomenon going on around her.
A hoax exposer discovers a terrifying truth at a boarding school.
Cast: Rebecca Hall, Dominic West, Imelda Staunton
Member Reviews
i loved this movie was full of all the right elements of scare!!
Great ghost story. The acting, scenery, camera work, setting...all were excellent. This is a moody, dark, drizzly day sort of film to enjoy with a cup of hot tea and a blanket. Wish there were more films of this sort out there. Definitely recommended for those who like classic period dramas, as well as classic haunted house/ghost stories.
A good ghost story, love the twist toward the end.
Glad a watched it. Better than I thought it was going to be.