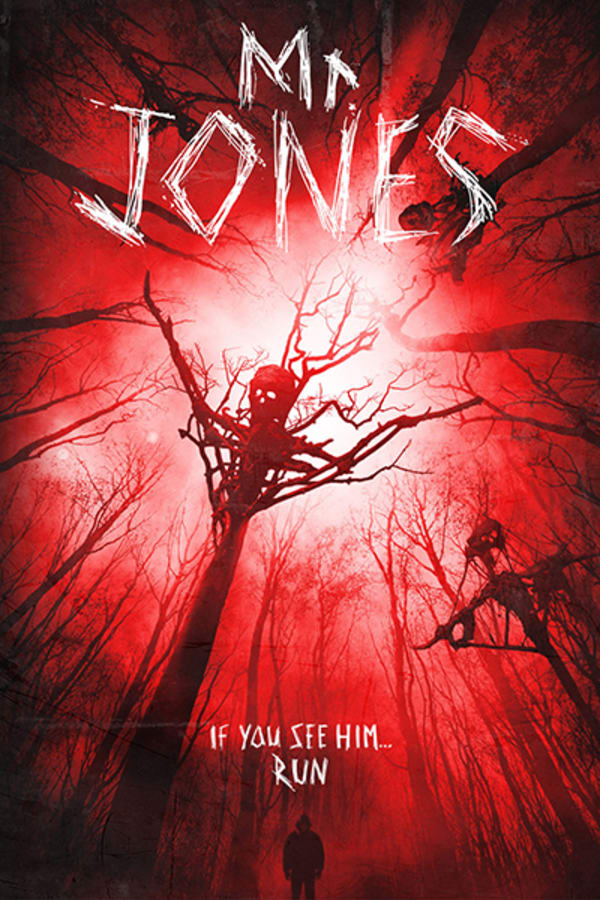 Mr. Jones
Directed by Karl Mueller
Hungry for success, Scott and Penny move from New York to the desert to make a nature documentary. But their focus changes when they discover their creepy hermit neighbor is the reclusive artist Mr. Jones. Smelling a scoop, the duo begin secretly filming their excursions into his doll-filled underground lair. As the couple try to finish their film, their minds start playing scary tricks on them– or is it Mr. Jones? Part of the recent wave of Lynch-inspired indie horror (I CAN SEE YOU, THE RAMBLER), MR. JONES is a surreal shot of adrenaline delivered right to the heart.
A couple makes a documentary about their strange, maybe dangerous neighbor.
Cast: Jon Foster, Sarah Jones, Mark Steger
Member Reviews
unexpectedly good. The ending was a little confusing initially but actually makes sense when you allow for creative space time flexibility. good acting, good pacing, didnt particularly like either character but did feel Scott developed by the end.
I enjoyed this. Mr Jones, and the totems reminded me of some old norse mythology. I wasn't so keen on the ending, the idea was fine but I feel it ruined the mythos of Mr Jones.
Interesting idea that turned into nothing
I liked it! For me, it was filmed brilliantly, with the actors portraying their slightly weirdo characters really well. I loved the idea of Mr. Jones and his 'sending totems all over the world' too. A solid 4 skulls from me. Do we win prizes for our reviews, by the way? I only ask as I've written (in my opinion) some reyt bangers over the course of me having an account with Shudder, and I feel it's only right and proper that we few who can actually string a sentence together, and (oxford comma right there for ya) can be bothered to write more that 'lame' or 'good' deserve recognition.