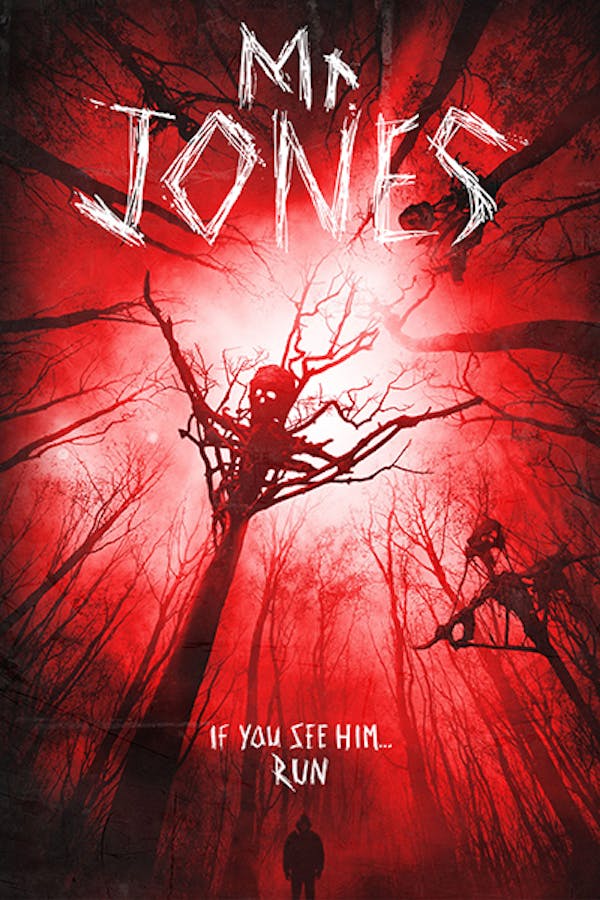 Mr. Jones
Directed by Karl Mueller
Hungry for success, Scott and Penny move from New York to the desert to make a nature documentary. But their focus changes when they discover their creepy hermit neighbor is the reclusive artist Mr. Jones. Smelling a scoop, the duo begin secretly filming their excursions into his doll-filled underground lair. As the couple try to finish their film, their minds start playing scary tricks on them– or is it Mr. Jones? Part of the recent wave of Lynch-inspired indie horror (I CAN SEE YOU, THE RAMBLER), MR. JONES is a surreal shot of adrenaline delivered right to the heart.
A couple makes a documentary about their strange, maybe dangerous neighbor.
Cast: Jon Foster, Sarah Jones, Mark Steger
Member Reviews
Really liked the idea of the scarecrow quite haunting, no character building, depth or feeling, slightly morbid does start to build to something though last 35 mins. Slightly watchable.
It was an interesting and slightly different take on the found footage genre. Bit of overuse on the strobe dream sequences toward the end though.
Bit anticlimactic, good start, slow end.
interesting idea, and points for originality, but seems to have lost its way in the writing/execution. the main characters make bizarre decisions and are inconsistent. not actually scary, especially when the central plot 'twist' has been revealed - which happens surprisingly early.