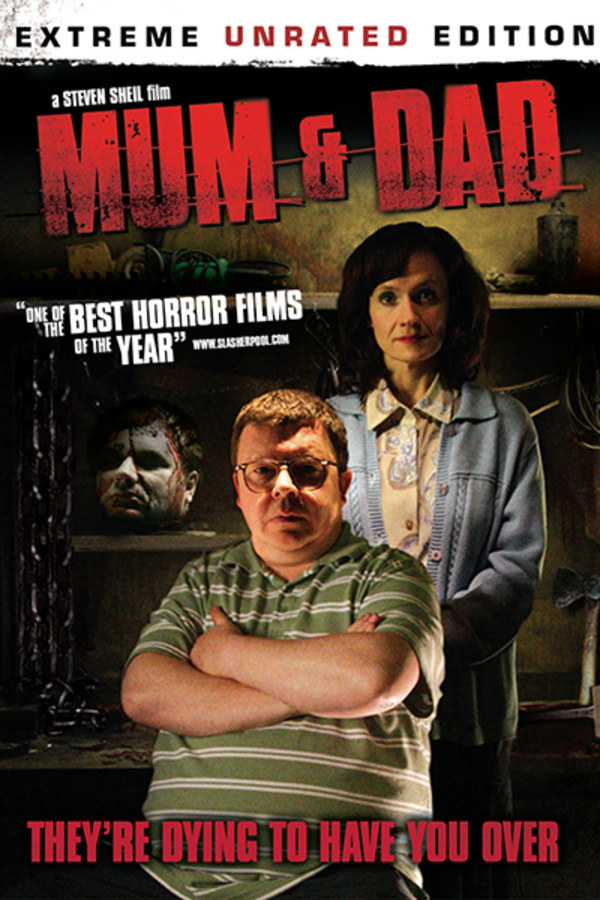 Mum and Dad
Directed by Steven Sheil
In this ultra-disturbing British indie horror film, a twisted family kidnap and torment a young Polish immigrant in depraved ways. After Lena meets co-worker Birdie and her brother Elbie, the siblings trick her into coming back home with them, where she's restrained, sedated and mutilated. As the days go by, Lena is forced to serve the seriously effed-up clan who like watching pornography together, eating human flesh and killing anyone who stands in their way. Will Lena be smart and resilient enough to escape? Or will she become a permanent family member?
A twisted British family kidnap and torment a young woman in depraved ways.
Cast: Perry Benson, Dido Miles, Olga Fedori, Ainsley Howard
Member Reviews
Best movie so far on Shudder imo👏👏
Solid 4 Skulls! Worth watching at least once.
Watched this before. Watched it again. It was that good.