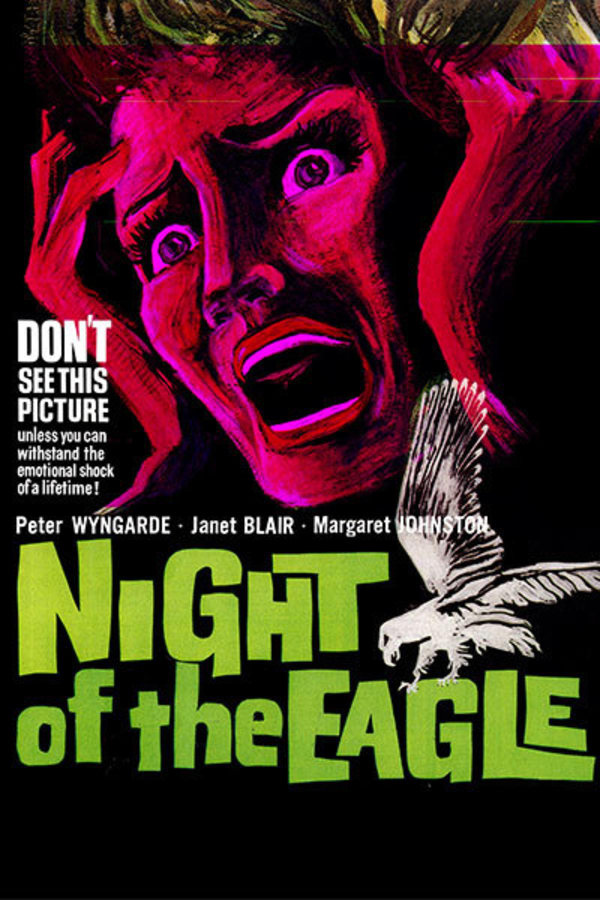 Night of the Eagle
Directed by Sidney Hayers
Professor Norman Taylor (Peter Wyngarde) seemingly has it all – a great job, the envy of his colleagues, the perfect wife and a healthy scepticism when it comes to all things supernatural. However, over the course of a weekend, Taylor discovers that his wife Tansy (Janet Blair) is a witch and that she has been practising witchcraft ever since their honeymoon – apparently in an effort to protect him from jealous colleagues and assist his rise within the department.
A skeptical college professor discovers that his wife has been practicing magic for years.
Cast: Peter Wyngarde, Janet Blair, Margaret Johnston
Member Reviews
Superbly crafted suspense and some brilliant acting. Well-curated!
Excellent film, a real gem
This is a superlative chiller, atmospheric, good script and solid performances. I'll take this kind of film over a jump scare any time - they don't make them like this any more, and the loss is ours. Please Shudder, more like this - and how!