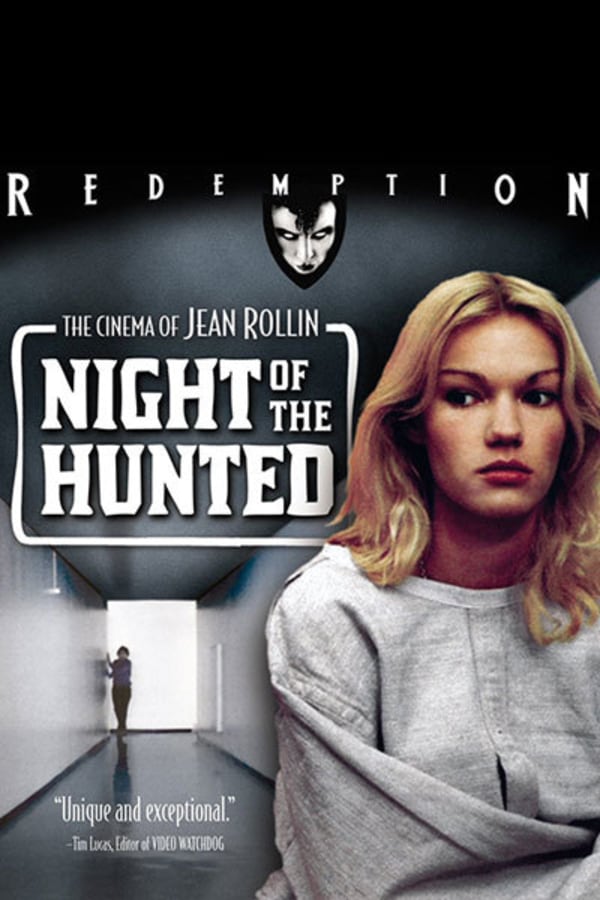 Night of the Hunted
Directed by Jean Rollin
In French auteur Jean Rollin's high-rise horror tale, a woman is pursued by the staff of a mysterious clinic after escaping. When Elizabeth (Brigitte Lahaie) is rescued by Robert, she can't remember who she is or what she's running from. In between bouts of passionate sex, Robert quickly realizes Elizabeth is deeply damaged. But by who - or what? Soon they both find themselves on their way to the secret sanitarium, hoping to discover what caused her memory loss. Fans of early David Cronenberg flicks like STEREO and SHIVERS shouldn't miss this underrated chiller.
After escaping from a mysterious clinic, a woman is pursued by the staff.
Cast: Brigitte Lahaie, Vincent Gardère, Dominique Journet
Member Reviews
There's an interesting message on memory and sense of self somewhere in this muddled, B-thriller. It's artsy enough to stand out, but not quite committed enough to it's ridiculous story to fully come together.
Moral of the story is, never pick up a hitch hiker
One of Rollin's best. Gorgeous film.
Classic French 70's, Classic Rollins. Do doctors make things better or make things worse?