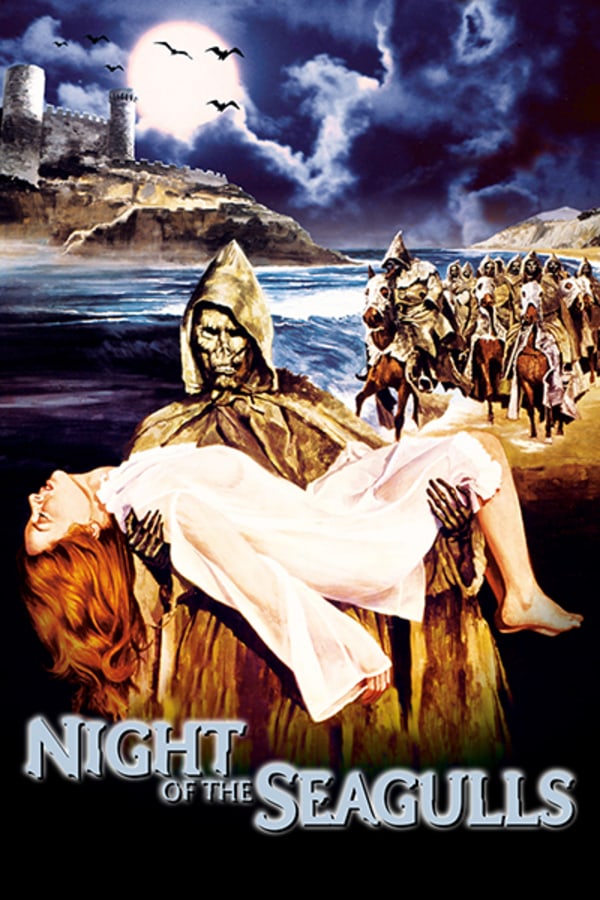 Night of the Seagulls
Directed by Amando de Ossorio
A couple try to save a young woman from being sacrificed by the undead Knights Templar in Amando de Ossorio's final BLIND DEAD film. In a coastal town, frightened villagers sacrifice virgins to the blood cult of the eyeless zombies, who rise from the sea to feast on flesh, leaving the souls of the damned trapped in the screams of gulls. But when a doctor and his wife move to the town, they foolishly decide to stop a local lass from becoming the ghouls' next meal. Though the zombies are just as slow-moving as ever, the terror is at its most intense in this entry.
A couple try to save a young woman from being sacrificed by the blind dead Templar knights.
Cast: Víctor Petit, María Kosty, Sandra Mozarowsky
Member Reviews
I'm a fan of horror and am in the business which allows me to be more critical. THIS picture would have benefited by retaining a decent continuity producer. When blood is on a face and then disappears/moves locations in the very next scene, there is no excuse for taking shortcuts. Just not a good picture.
Great Saturday afternoon style horror flick! Love these movies. My only complain is that the ending was worse than horrible! Could have been much much better! Over all , I really enjoyed it though
I dig all these KNIGHTS TEMPLAR Blind Dead films. I think they are a lot of fun. Slow pace, but a fun watch. This one isn't as strong as RETURN OF THE EVIL DEAD or TOMBS OF THE BLIND DEAD, but it rounds things out nicely.
tombs of the blind dead always!! ...this one very atmosphere heavy low on gore it's blind dead tho amazing!