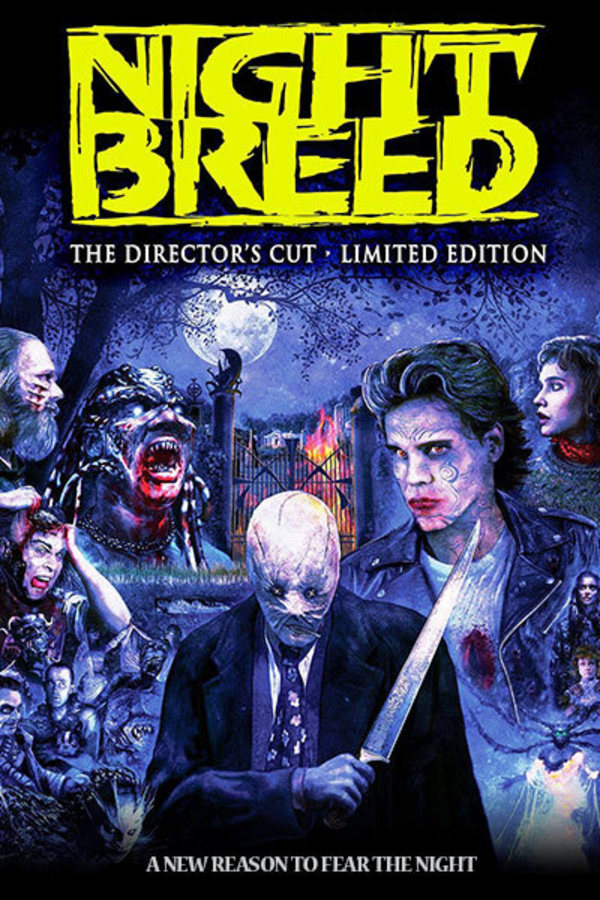 Nightbreed, The Director's Cut
Directed by Clive Barker
A wrongly-accused man seeks refuge in an underground kingdom of grotesque monsters in Clive Barker's freaky and frightening fan favorite. Young Aaron is tormented by visions of monstrous, graveyard-dwelling creatures. But his creepy therapist (director David Cronenberg) offers little solace. When he's framed for serial slayings in the area, he heads for Midian, a place where undead monsters known as the "Nightbreed" live. Barker's follow-up to HELLRAISER developed a cult following on video, and its recent restoration proves its importance in horror cinema.
A wanted man seeks refuge in an underground kingdom of grotesque monsters.
Cast: Craig Sheffer, Anne Bobby, David Cronenberg
Member Reviews
Between the makeup, the sets, the lore, and the music, this movie has always seemed more like a fantasy movie to me than a horror movie. Of course, there are horror aspects, this is Clive Barker after all. But since I was a kid this movie always had more of a feel of "The Neverending Story" with horror elements than "Hellraiser" to me. This does not make it a bad movie by any means. The pacing, story, acting, and effects are all on point.
One of my favorite movies as a teen, always thought it needed more. This cut is absolutely fantastic, it holds up over time and fills in the story. Damn good.
Pretty good, decent beginning, but later I felt dissapointed. It could have been a masterpiece (costumes!), but overall its only good, wasted potential.
Came into this movie without knowing what to expect, needless to say it was well worth it and a lot better than I expected. It had a bit of everything, interesting lore, great make up, well written characters
berserker demons boobs=good time