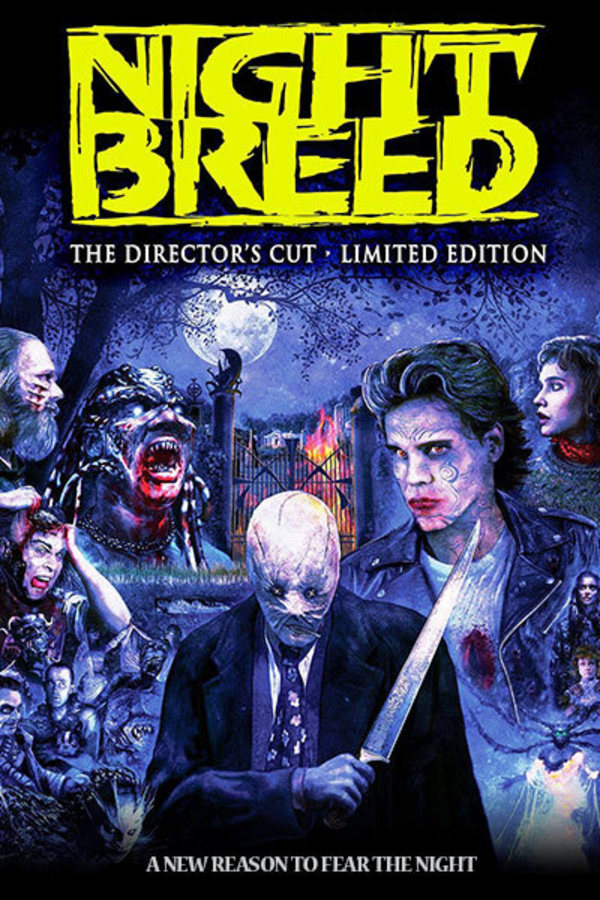 Nightbreed, The Director's Cut
Directed by Clive Barker
A wrongly-accused man seeks refuge in an underground kingdom of grotesque monsters in Clive Barker's freaky and frightening fan favorite. Young Aaron is tormented by visions of monstrous, graveyard-dwelling creatures. But his creepy therapist (director David Cronenberg) offers little solace. When he's framed for serial slayings in the area, he heads for Midian, a place where undead monsters known as the "Nightbreed" live. Barker's follow-up to HELLRAISER developed a cult following on video, and its recent restoration proves its importance in horror cinema.
A wanted man seeks refuge in an underground kingdom of grotesque monsters.
Cast: Craig Sheffer, Anne Bobby, David Cronenberg
Member Reviews
Still holds up after all these years. Horror and Humor blended well, Clive Barker at his best
A bit wild with the imagination and not as dark as it had potential for. Hard to not compare it to the Hellraiser movies when it feels like the same characters with a child-friendly Lost Boys twist.
A cult classic that finally gets re-edited in a way it deserved. Truly from the mind of Clive Barker (and appropriately starring Cronenberg). Awesome makeup effects and character designs. Story is a little everywhere though; one moment its a melodrama, the next a monster movie, the next sympathetic to the rejects, then it's a slasher, then it's an action film. More time could have been given to make characters sympathetic though. Also with this level of weirdness I hoped for more campy tongue-n-cheek scenes. Usual Clive Barker subtext of outcasts, be it about homosexuality (or maybe AIDs subtext?) or just alternative lifestyles being made symbolic by physical changes of the body.
Hell? No. One skull for Decker's mask. I'd watch a whole movie based on that character. I had a twinge of sympathy for the harmless monsters but only because they looked noble next to the redneck bumpkins with weapons and explosives. What a mess of a movie especially when compared to Hellraiser 1 & 2.