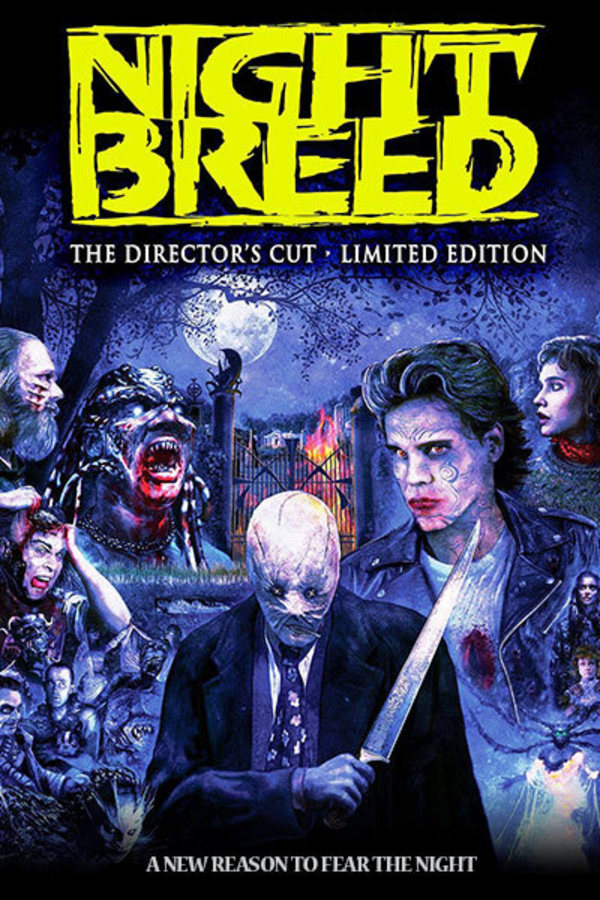 Nightbreed, The Director's Cut
Directed by Clive Barker
A wrongly-accused man seeks refuge in an underground kingdom of grotesque monsters in Clive Barker's freaky and frightening fan favorite. Young Aaron is tormented by visions of monstrous, graveyard-dwelling creatures. But his creepy therapist (director David Cronenberg) offers little solace. When he's framed for serial slayings in the area, he heads for Midian, a place where undead monsters known as the "Nightbreed" live. Barker's follow-up to HELLRAISER developed a cult following on video, and its recent restoration proves its importance in horror cinema.
A wanted man seeks refuge in an underground kingdom of grotesque monsters.
Cast: Craig Sheffer, Anne Bobby, David Cronenberg
Member Reviews
Up to the time this was made there were no other films with so many different monsters/creatures done with practical effects. Even to this day I don't think there is one. A few are cheesy but most are bad ass and creepy. They must have had a fx department that loved what they were doing and didn't care if they made much money because I couldn't imagine it was in the budget to go this far with it. I can not wait for the series! There is so much story that can be told here. Keep your eyes peeled for the extended Cabal Cut that I think is due for release in late 2019.
This is another favorite, the best film of Clive Barker by far.
Joy! One of my favorite movies
One of the best, most romantic slasher-monster flicks of our time. Clive thrives.
Clive Barker is an amazing writer, and they did a decent job of being his world to life.