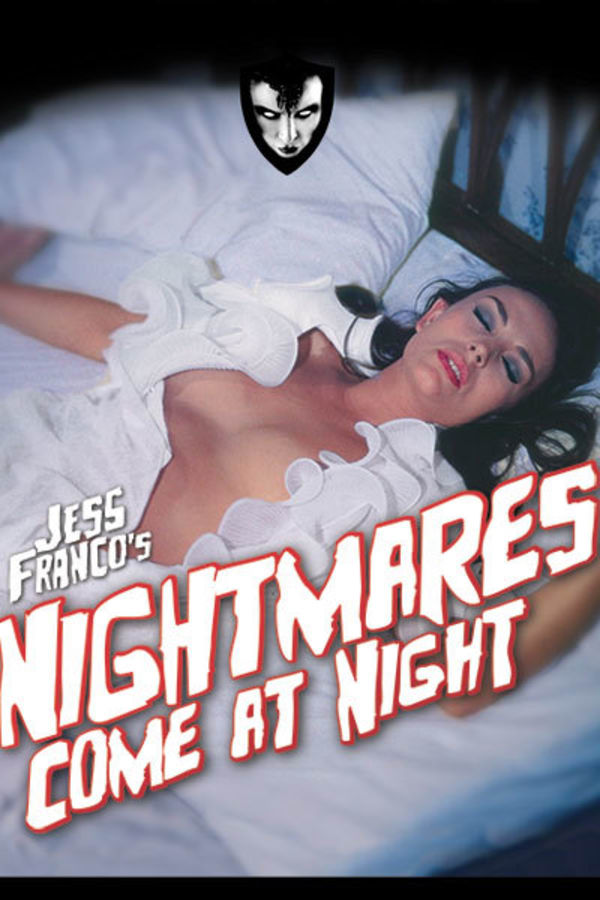 Nightmares Come at Night
Directed by Jess Franco
An exotic dancer begins having violent nightmares after a female colleague seduces her. But is Ana (Diana Lorys, THE AWFUL DR. ORLOF) going crazy, or is someone messing with her mind? And why are her dreams filled with murder and torment? Jess Franco's long-lost erotic-thriller uses his trademark devices - naked lesbians, dreamlike horror, and a groovy psychedelic score - to create a trippy sapphic psycho-drama that's best viewed as a test-run for Franco's most famous film, VAMPYROS LESBOS, which used the same elements to better effect the following year.
An exotic dancer begins having violent nightmares after a colleague seduces her.
Cast: Diana Lorys, Colette Giacobine, Soledad Miranda, Jack Taylor
Member Reviews
Is it supposed to put you to sleep? Is that the idea?
Typical Franco film, if you enjoy boobs and who doesn't you will like this. Other than that it's a total waste.
To be sure, this is a pretty terrible movie. It's slow, tediously-plotted, and the dubbing is laughably bad. That said, if you are looking for a softcore druggy crime drama, or aren't familiar with Jess Franco's style, you could do worse. There is a lot of nudity, some retro scoring that isn't awful, and some "far out" cinematography. Not a horror movie, either. More of a sex-fueled giallo without gore.
I love Franco, but this is not his finest hour and twenty four minutes. Diana Lorys is gorgeous though, as is Soledad Miranda in a too small part. The dubbing is hilariously awful.