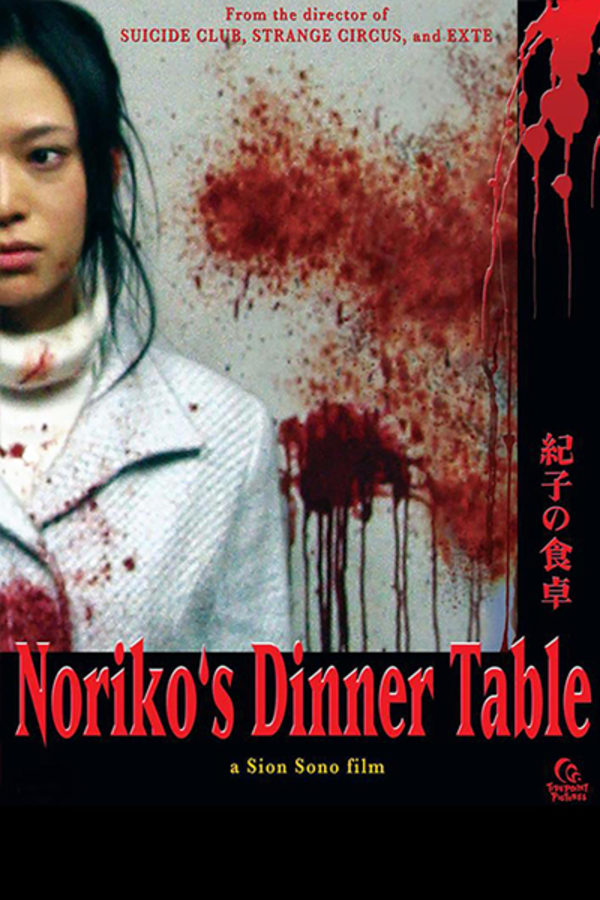 Noriko's Dinner Table
Directed by Sion Sono
Teenager Noriko Shimabara escapes her tiny provincial town and moves to the big city to find an internet cult group called Haikyo.com. There, she meets the site's webmaster, a young woman named Kumiko, and loses herself in the cult practices of this strange group– which include a unique approach to prostituion and mass suicide. As Noriko grows closer to her new friends, she must decide if leaving her old life behind is worth dying for.
Teenager Noriko Shimabara moves to the big city to find an internet cult.
Cast: Ken Mitsuishi, Shiro Namiki, Tsugumi, Kazue Fukiishi
Member Reviews
I really love asian movies, but I had a very hard time appreciating this one. They could have shaved an hour off this. All of us as teenagers question our identity, even as adults. However, these kids were unrelatable. These kids are not victims. They were not abducted. They wanted this and became sociopathic monsters.
I accidentally published my review before I finished! But this isn't a horror movie & it seems like Suicide Circle was so I could see disappointment if you watched that one first. It was a twisted coming of age story first & foremost. Definitely an art film like Dogtooth or Sweet Movie. I really hope that shudder will continue to add films by this director:)
Great film! Now I'm giving it 5 out of 5 despite flaws because as a whole it was great enough. I haven't seen Suicide Circle either, but I do feel like watching that film first would hurt your perception of this one because that one seems like a
Very compelling. Didn't feel like the 2 and a half hour plus runtime it was. Loved it!