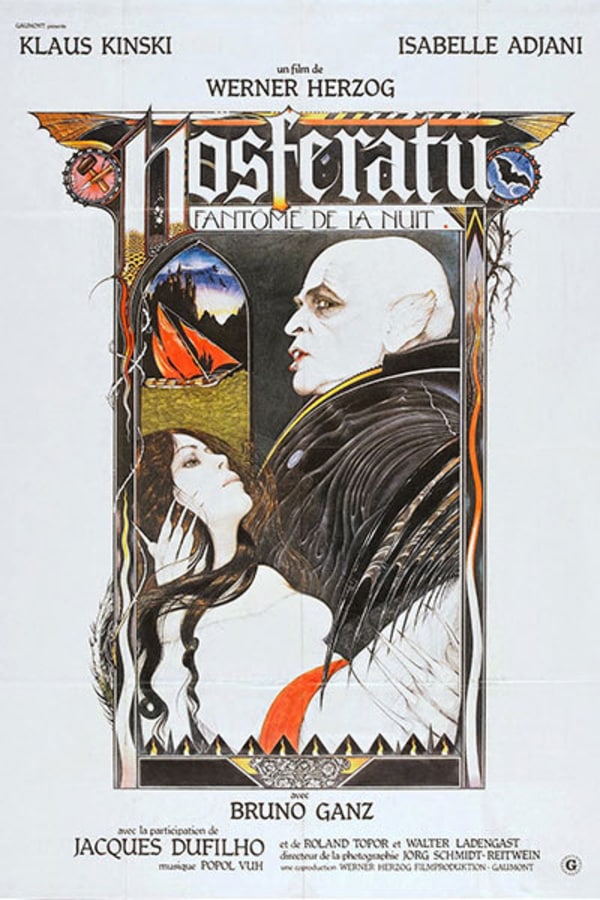 Nosferatu, The Vampyre
Directed by Werner Herzog
Werner Herzog's 1979 NOSFERATU remake stars the ghoulish German actor Klaus Kinski, French siren Isabelle Adjani (POSSESSION), and Bruno Ganz. Herzog, who was famous for creeping people out with intense documentaries and narrative films, took a surprising turn with this adaptation of both DRACULA and F.W. Murnau's original NOSFERATU, which was an illegal adaptation of the novel itself. Herzog's version is an unusually contemplative Dracula, in which the vampire bears the cross of not being able to get old and die. Watch it back to back with the original.
Werner Herzog's 1979 remake stars the ghoulish German actor Klaus Kinski.
Cast: Klaus Kinski, Isabelle Adjani, Bruno Ganz
Member Reviews
Creepy, haunting, and beautiful. No creature can be scarier than the original Nosferatu, but this is a fantastic film.
An interpretive adaptation of the original mythology with German engineering and very few, if any, of the ornate Stoker flourishes.
Side Note: I fell asleep twice while chasing this rat tale. Thus the two star review, as viewing it works better than swallowing two melatonin.
NosfeRATu - In this film we discovered the true lineage of 'vampyres' in which they descend from...rats!